Launched in 2011, the Monster Energy Outbreak Tour showcases the biggest new names in music each year amidst their culture-impacting, breakthrough moment. The Monster Energy Outbreak Tour is the largest national touring in the club & theater space, recognized as the ultimate tastemaker in the live arena, and currently consists of five annual music tours (Hip Hop, EDM, Rock, Country, College) and one annual comedy tour. The tour finds bands on the verge of becoming headlining breakthrough artists and gives them that extra push. Notable alumni of the Outbreak tour have been Post Malone, 21 Savage, Kane Brown, Mike Shinoda, and Asking Alexandria.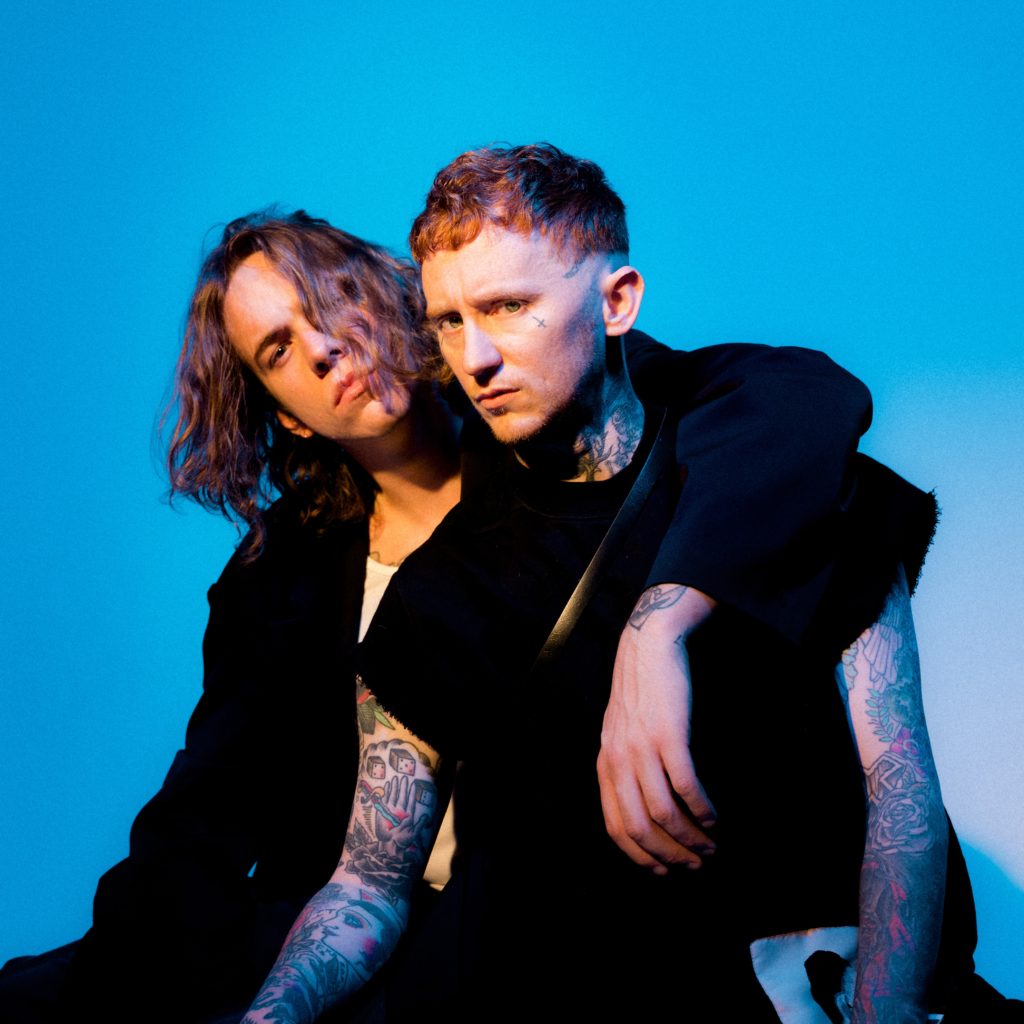 This go around the Monster Energy Outbreak Tour boasts British punk rockers Frank Carter and The Rattlesnakes. The band has a melodic sing along style of music, but their on stage performance is something that has to be seen. Frontman Frank Carter moves around on the stage like a lion on the hunt and the band as a whole is charismatic and full of energy. Frank Carter and The Rattlesnakes are currently signed to International Death Cult Records, and released their first record, 'Blossom' in 2015. They are best known for singles "Crowbar" and "Snake Eyes." The band has become a fan favorite on the American festival circuit and they certainly deserve this spot headlining the outbreak tour. Frank Carter and The Rattlesnakes are currently supporting their brand new record titled 'End Of Suffering.'
Along for the ride is 5 piece Canadian alt rock outfit The Beaches. Signed to Island Records, The Beaches are best known for tunes like "T Shirt" and swinging, stomp-y "Fascination." The all female four piece is made up of of Jordan Miller (lead vocals, bass), Kylie Miller (guitar), Leandra Earl (guitar, keyboards), and Eliza Enman-McDaniel (drums, percussion). The Beaches formed in 2013 and haven't slowed down in that time releasing one full length studio album 'Late Show' (2017) and 3 EPs the most recent being 2019's 'The Professional.'
The tour kicks off on September 23rd in New York City at the iconic Bowery Ballroom, and runs through October 19th in the city of lights Las Vegas, Nevada. The tour includes 3 large festival performances for Frank Carter and The Rattlesnakes; September 27th in Louisville, Kentucky at the Louder Than Life Festival, October 13 in Sacramento at the Aftershock Festival, both of which are produced by Danny Wimmer Presents, and their last date on the tour is the Las Rageous Festival in Las Vegas.
September 23 NYC @ Bowery Ballroom *
September 24 Baltimore, MD @ Ottobar *
September 25 Philadelphia, PA @ Underground Arts – Black Box *
September 27 Louisville, KY @ Louder Than Life Festival
September 28 Detroit, MI @ El Club *
September 29 Chicago, IL @ Cobra Lounge *
October 8 Vancouver, BC @ Venue Nightclub
October 9 Seattle, WA @ Barboza
October 10 Portland, OR @ Hawthorne
October 13 Sacramento, CA @ Aftershock Festival
October 15 San Diego, CA @ Casbah *
October 16 Tucson, AZ @ 191 Toole *
October 18 Los Angeles, CA @ Teragram Ballroom *
October 19 Las Vegas, NV @ Las Rageous Festival
* The Beaches perform on these dates.