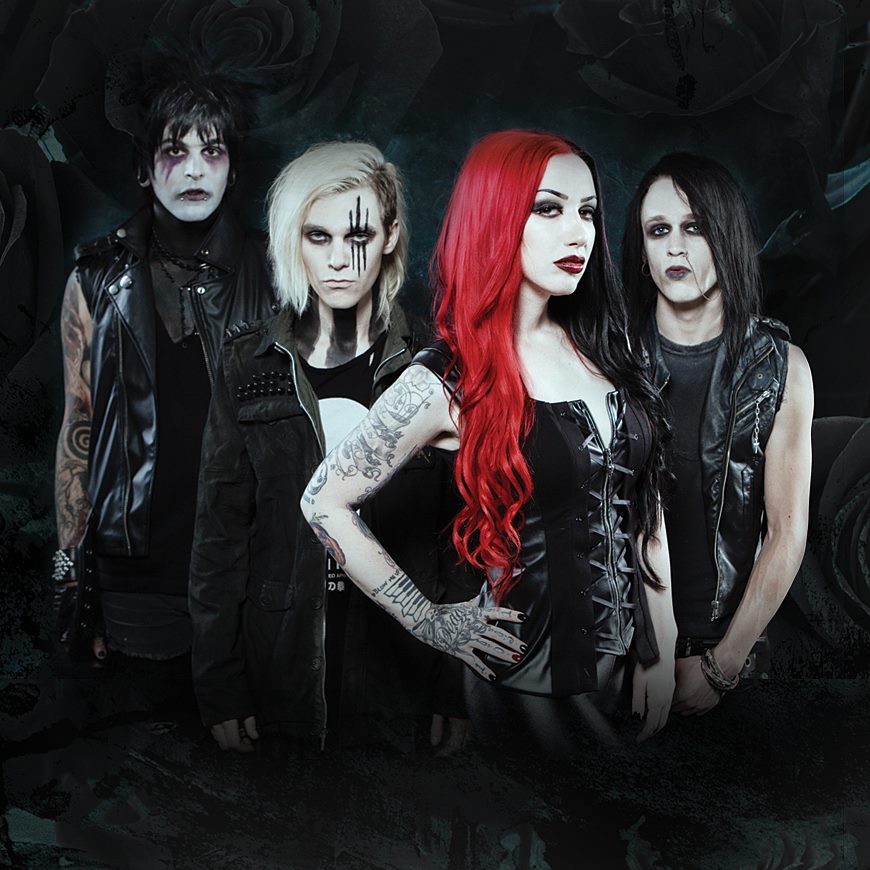 *Every Tuesday and Thursday from now until Louder Than Life gets here we will be releasing an article about a band playing the festival to get you familiar with them.*
Today's Artist is New Year's Day

This year's Louder Than Life lineup is already understood to be one of the best rosters the festival has hosted to date.  I mean, how can you go wrong with Rob Zombie, Prophets of Rage, Incubus, and the Prince of Darkness himself, Mr. Ozzy Osbourne?  You can't.  You can only add to it by throwing in bands that rock just as hard, although they might not be as widely known as our bat-biting leader.  There are a ton of bands from this year's roster that fall into this category and New Year's Day is one of them.
Since their start in 2005 when they gained a devoted fanbase strictly through promotion of the MySpace social media platform, New Year's Day have coined the term "Hauntedmansioncore", which they use to describe their sound of eerie string section swells and dark, haunting tones that blend with the gothic metal base to make up the meat of their music.  The band is led by vocalist Ash Costello who gracefully holds the reigns and directs with her thunderous, yet empowering lyrics.  In a recent interview, members of the band have stated, "We have never worked with anyone so driven.  She is so creative, so hardworking and determined.  She sweats blood and tears for this band, she is simply incredible." New Year's Day possess a mystique that is quite intriguing, as each band member has created their own personas that are unified throughout the band, not unlike their fellow musicians KISS and Slipknot.
The band's live performance has been described as an energetic, well-orchestrated, full-force whirlwind of a powerful rhythm section that support sweltering lead guitars, and the powerhouse that is Ash Costello as she belts out heartfelt anthems that are saturated in emotion and feeling.  She has a knack for spinning a negative situation into a positive outlook, which is brought out in many of their songs.  In reference to some less-than-satisfactory happenings before the release of their 2014 EP 'Epidemic', Costello stated:
"We've taken what we have experienced in the past year and a half and poured it all into these new songs… It's something we know everyone can relate to on their own level. The world can infect us with its negativity, and it's okay to struggle with it. That's truly what 'Epidemic' is about. Owning the diseased parts of us and turning it into a strength."
For those who are looking for a great new band that you might not have heard of, or if you're looking to see a powerful frontwoman in action, New Year's Day is a must-see at this year's Louder Than Life.  You can catch the band Saturday, Sept. 30 at 1:30pm on the Loudmouth stage, and most likely, I'll see you there!