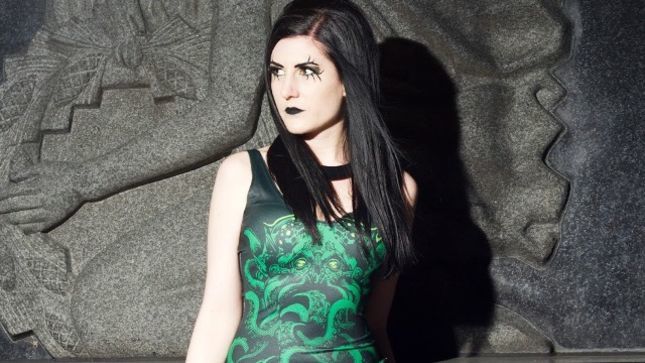 Cradle Of Filth is the iconic symphonic black metal project of lead vocalist Dani Filth. Cradle Of Filth are from the UK and started off their career with an explosive start in 1991, releasing three demos over the span of three years in the early 90's. Since then the band has released 12 studio albums, including classic albums such as 'Midian' and have sold more than four million records worldwide. Cradle Of Filth's last album was 2017's 'Cryptoriana – The Seductiveness of Decay.' The band has announced they are working on a new album and expect to release it around August of this year. 
On Monday, February 10th, 2020, keyboardist Lindsay Schoolcraft announced that she is leaving Cradle Of Filth due to concern for her well-being. "It was a difficult decision to make, but I can assure you it was the best thing to do for my well-being and mental health. I have been doing well on my road to recovery and will continue to be a full-time musician through my other two musical projects."
Lindsay was in the band for 7 years and appeared on records 'Hammer of the Witches' and 'Cryptoriana.' Schoolcraft's exit has not disturbed the band's plans as Dani Filth commented, "The band and I wish her the very very best for everything she has planned for the future and I hope you guys reading this continue to support her too- Lindsay's successor has already been unearthed and is contributing to the new record like a demented unearthed thing." Concerned Cradle Of Filth fans can find relief that Lindsay is doing what is best for her health and that both parties will continue releasing new music. We wish Lindsay the best in her road to recovery and look forward to seeing her perform again in the future.
Check out our previous interview with Lindsay Schoolcraft by our incredible podcast team at Brewtally Speaking here.