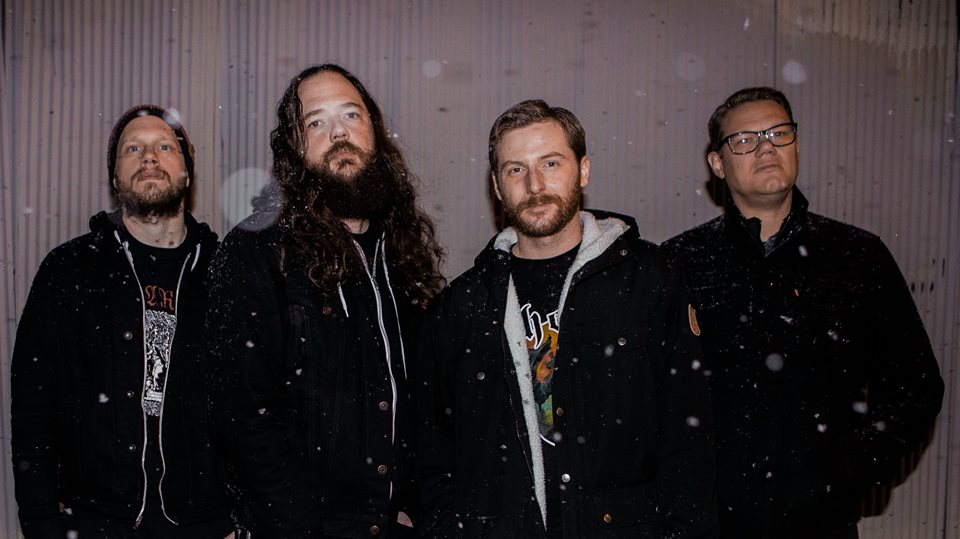 Khemmis, a stoner metal act hailing from Denver, whom have been tearing up stages since 2012, are on tour with the three piece doom metal act Cloak from Georgia.
Khemmis have inked a worldwide deal with Nuclear Blast. Their album 'Desolation,' came out in the US via 20 Buck Spin and Nuclear Blast in Europe, so the difference now is they're a Nuclear Blast band, globally. Their second studio album 'Hunted' was named one of Rolling Stone's 20 Best albums in 2016, and has been consistently ranked in the metal world as one of the best albums to come out in the past few years.
Cloak are a three piece metal act from Atlanta, Georgia. Their sound is reminiscent of fairly well known British goth metal band Cradle Of Filth, with whom some of us may be familiar. Currently signed to Season Of Mist Records, Cloak formed in 2015, and released a self-titled demo. Their most recent album, 'Two Hits From Hell' was just released this past year to critical acclaim with its' heavy early 80's punk era influences, and pressed onto a 7″ for any of you vinyl enthusiasts.
The party starts on July 11th in Memphis, and runs thru July 28th in Bloomington, IN Indiana, with many stops in between including my favorite haunt in Allston, Massachusetts, Great Scott. Do yourselves a favor and get out there!
KHEMMIS & CLOAK):
(North American Desolation 2019)
07/11: Memphis, TN @ Growlers (TICKETS // EVENT LINK)
07/12: Atlanta, GA @ Masquerade (TICKETS // EVENT LINK)
07/13: Lexington, KY @ Clairvoyance Fest (TICKETS // EVENT LINK)
07/14: Nashville, TN @ The End (TICKETS // EVENT LINK)
07/16: Raleigh, NC @ The Maywood (TICKETS // EVENT LINK)
07/17: Richmond, VA @ The Camel (TICKETS // EVENT LINK)
07/18: Washington, DC @ Songbyrd (TICKETS // EVENT LINK)
07/19: Brooklyn, NY @ Saint Vitus (TICKETS // EVENT LINK)
07/20: Philadelphia, PA @ Underground Arts (TICKETS // EVENT LINK)
07/21: Boston, MA @ Great Scott (TICKETS // EVENT LINK)
07/23: Montreal, QC @ Bar Le Ritz (TICKETS // EVENT LINK)
07/24: Toronto, ON @ Velvet Underground (TICKETS // EVENT LINK)
07/25: Detroit, MI @ The Sanctuary (TICKETS // EVENT LINK)
07/26: Chicago, IL @ Reggies (TICKETS // EVENT LINK)
07/27: Minneapolis, MN @ 7th Street Entry (TICKETS)
07/28: Bloomington, IL @ Nightshop (TICKETS)