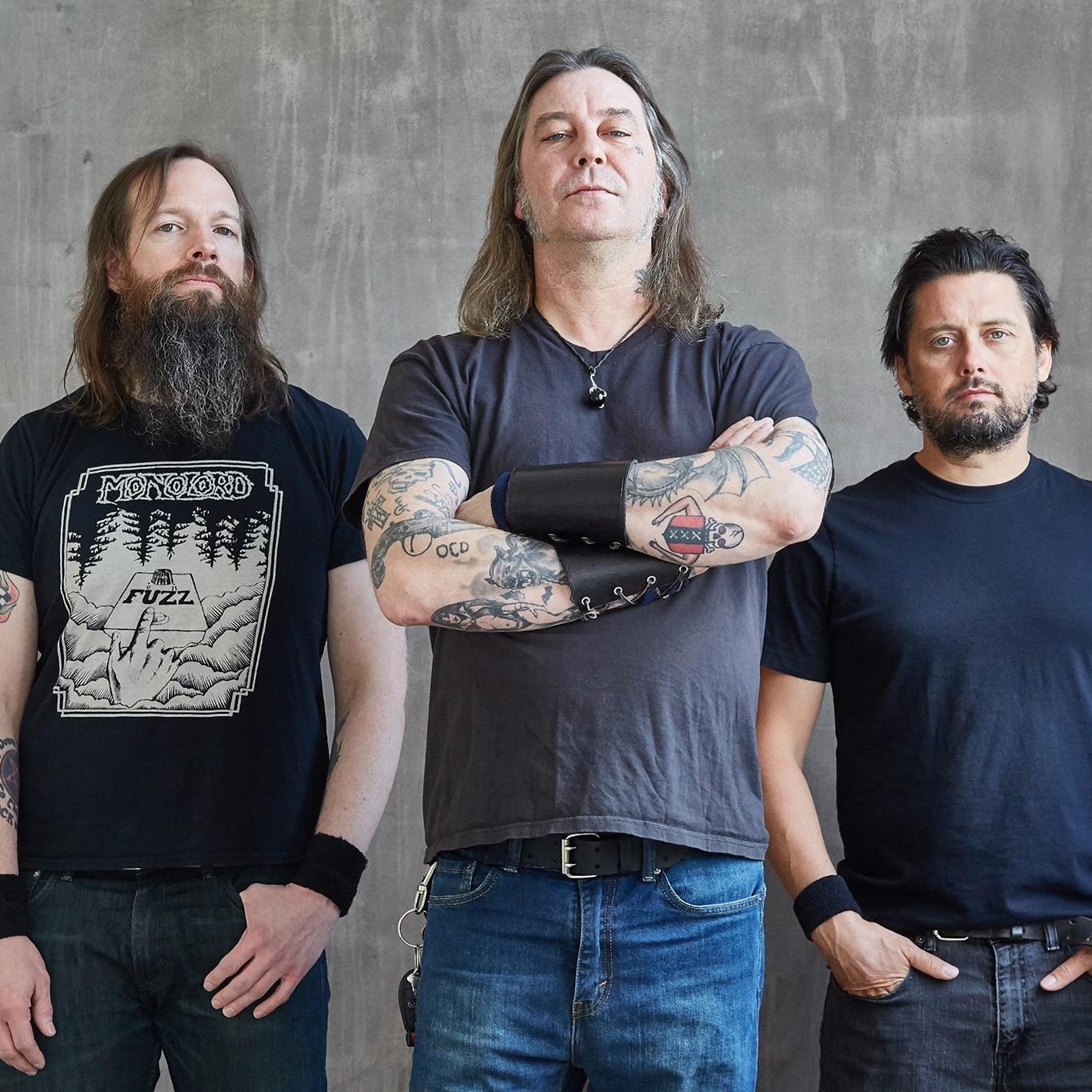 Oakland, California, metal veterans High on Fire have just announced dates for the Electric Messiah Tour 2019 in support of their newest LP. Last month, the band's eighth studio album 'Electric Messiah' (which you can grab here) was released to much critical acclaim, including being named as one of 2018's top albums by both Loudwire and Revolver.
Due to vocalist Mike Pike's partial toe amputation earlier this year that caused the band to cut their run with Municipal Waste short, this will be the first time High on Fire has played live onstage since.
On how the band found inspiration for title track "Electric Messiah," Pike comments:
"I had a dream about Lemmy [Kilmister] (Motörhead). When Lemmy was still alive I always got compared to Lemmy. So, I had this dream where he got pissed at me. He gave me a bunch of shit, basically, and was hazing me. Not that he didn't approve of me, but like I was being hazed. The song is me telling the world that I could never fill Lemmy's shoes because Lemmy's Lemmy. I wanted to pay homage to him in a great way. And it turned out to be such a good title that the guys said we should call the album 'Electric Messiah.'"
Additionally, High on Fire will be performing at Psycho Las Vegas 2019 taking place August 16th through the 18th, 2019 at Mandalay Bay Resort, Las Vegas, Nevada. Tickets are on sale now! Click here for more info.
Jan. 10 – Atlanta, GA – Masquerade
Jan. 11 – Carrboro, NC – Cat's Cradle
Jan. 12 – Richmond, VA – Broadberry
Jan. 13 – Baltimore, MD – Baltimore Soundstage
Jan. 15 – Philadelphia, PA – TLA
Jan. 16 – Brooklyn, NY – Warsaw
Jan. 18 – Boston, MA – The Sinclair
Jan. 19 – Montreal, QC – Fairmount
Jan. 20 – Toronto, ON – Opera House
Jan. 22 – Chicago, IL – Metro
Jan. 23 – Minneapolis, MN – Skyway
Jan. 25 – Denver, CO – Oriental
Jan. 26 – Omaha, NE – Slowdown
Jan. 27 – St. Louis, MO – Delmar Hall
Jan. 29 – Dallas, TX – Gas Monkey Bar and Grill
Jan. 30 – Austin, TX-Barracuda
Jan. 31 – Houston, TX – White Oak
Feb. 1 – New Orleans, LA – House of Blues