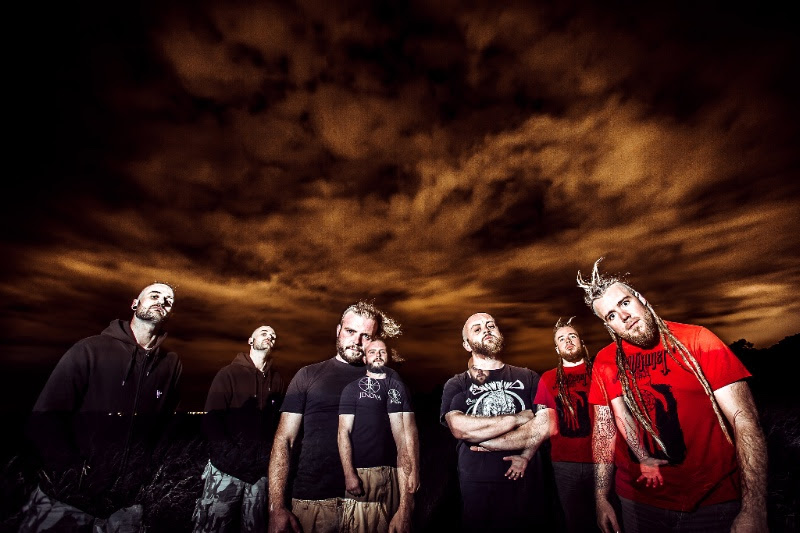 ZHORA's sophomore release 'Ethos, Pathos, Logos' that came out last October, somehow went under our radar. Now that we have found about it, we're gonna serve you with some hot and fresh new music video that just got off the grill. ZHORA has unveiled their new music video for "Riverchrist" off of their most recent album. The track is intense, the vocals doesn't fail to grab you by your throat, the riffs just does justice to the genre sludge metal, it's heavy and has a lot of fuzz going on in it. What is also interesting is the video is animated, something that reminds me of my childhood when I'd grab a popcorn bowl and be hooked on to Cartoon Network. But this one is like gore and un-tasteful for the 10 year old kid in me. Anyways, now that you're into all things dark, who doesn't like a bit of blood and repulsive stuff, eh!?
"Riverchrist" revolves around the fictional character 'Sin Eater' and his dominion over vast lands and its people. Written through a first person perspective, his malevolent yet precarious demeanor illustrates the fictional deity and his world of no mercy. Sounds perfectly fitting for metal, doesn't it?
ZHORA has also graced Wacken Open Air in 2016 playing songs from their sophomore record, which is a great feat. 
The Irish sludge metal group have also announced two upcoming shows. February 6th with THE FACELESS in Dublin at The Voodoo Lounge, with support coming in from Osiah and AeSect. Also, don't forget to catch them live at The Crypt of the Riff Festival at Belfast on the 18th along with Garganjua, Hornets, Elder Druid, Molarbear and more!
If you like what you hear, go ahead and put a smile on the band's face by making sure to pick up the new album 'Ethos, Pathos, Logos', now via Big Cartel, Bandcamp, iTunes and all other digital outlets.