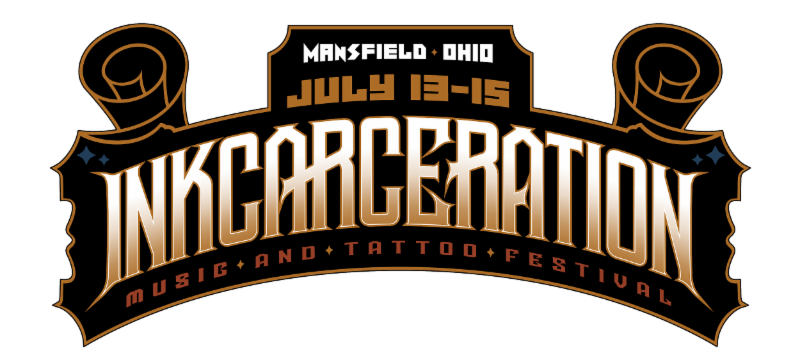 The inaugural  Inkcarceration Music and Tattoo Festival (July 13-15 in Mansfield, OH at the Historic Ohio State Reformatory) is quickly approaching! At Inkcarceration, not only will attendees rock out to three days of live music from 30+ of today's greatest rock bands, they can also be tattooed by acclaimed local and regional artists, tour one of the most famous haunted reformatories of all time, enjoy great tasting food and snacks and refreshments of the alcohol and non-alcohol variety from 15+ food trucks onsite, browse goods from a number of vendors, and experience a full rock n' roll circus sideshow (brought to you by Hellzapoppin), and more.
As previously announced, Inkcarceration recently teamed up with ReverbNation to select up to five up-and-coming bands to perform throughout the event. After receiving a staggering 1,600 submissions,  Inkcarceration is pleased to now announce the inaugural event winners! Friday's line-up will feature Milwaukee, Wisconsin's Avenues, Saturday will feature Raleigh, North Carolina's Nikol, and Sunday will feature both Bradley, Illinois' The Unlawful and Columbus, Ohio's locals Absolute Hero. Let's talk a little bit about each of these winning bands, shall we?
Avenues (Pop punk/punk | Milwaukee, Wisconsin):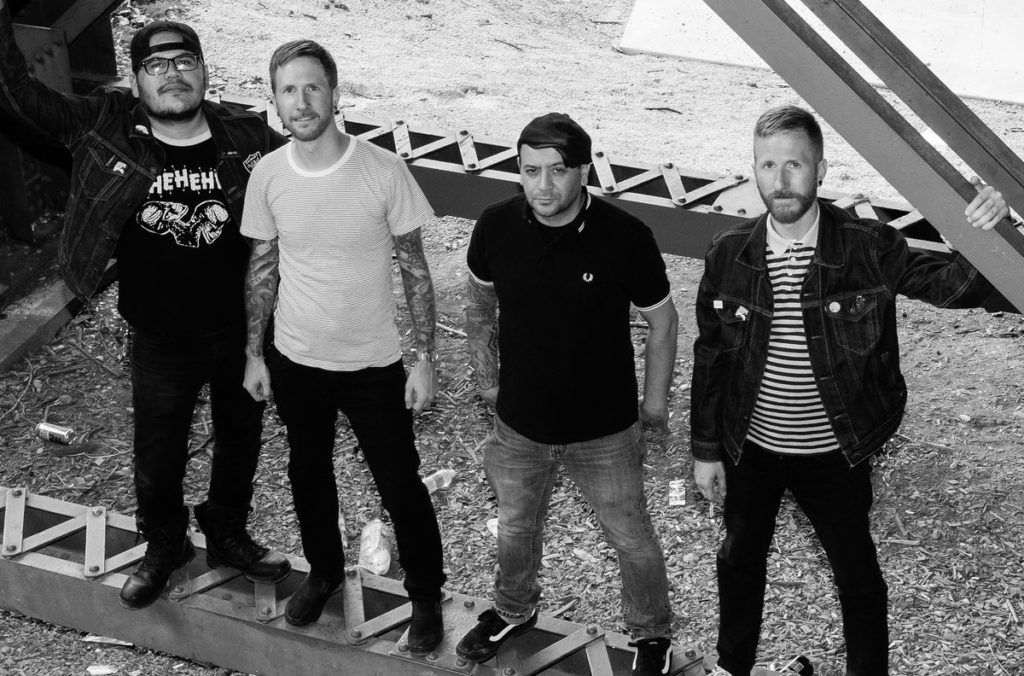 These guys are bringing back the pop punk, wild and wacky, mohawk clad, 2000 era days which we all 90s kids ever so remember fondly. Don't tell me you weren't into it, even for a bit it did serve as us a gateway for the heavier side of rock and metal that we're in now. Avenues are a punk rock band from Milwaukee, Wisconsin and they have been relishing you with the 2000s punk nostalgia since January of 2006. Founder Vin Smith created the group when he left 52Metro. Few years down the line, and after a score of line up changes, the current line-up cemented its state in 2009. The band plays a blend of punk rock that is much cleaner and modern if you compare it to the genre big shots like The Buzzcocks, The Melvins, Black Flag etc. Pretty much a neo style of punk rock which gained mass attention during the 2000s with the rise of bands like Green Day, Sum 41, Good Charlotte, Blink-182 etc. Rising from the rebel and hardcore punk attitude, the punk that Avenues and most of the 2000s pop punk bands play have a happy, dance vibe to it. It's a full on open air party with big camcorders, bubbles in the air and lots of fun and frolic kinda punk.
Avenues have played a wide array of famous music festivals such as the long running The Vans Warped Tour, Lollapalooza, Punk Rock Bowling, Summerfest etc., with genre flag bearers such as Bigwig, Rise Against, The Buzzcocks, Bob Mould, Masked Intruder and a lot more. Avenues have three EPs under their belt along with a single/split. Their latest EP titled, 'Creep Show' released under Wiretap Records in 2015 is one of my favourites and it is one hell of a killer material. They play Inkcarceration on Friday, the 13th, a pretty wicked day to blast some punk rock ain't it? Along with Rise Against, A Day To Remember, Of Mice And Men and more Avenues are really gonna bring the party to Mansfield, Ohio, like it was back in 2000's. Don't forget to check them out!
Band Members:
Vin Smith: Vocals/guitar
Shawn Brooks: Guitar
Scott Brooks: Bass
Marc Perez: Drums
---
Nikol (Pop/Rock | Raleigh, North Carolina):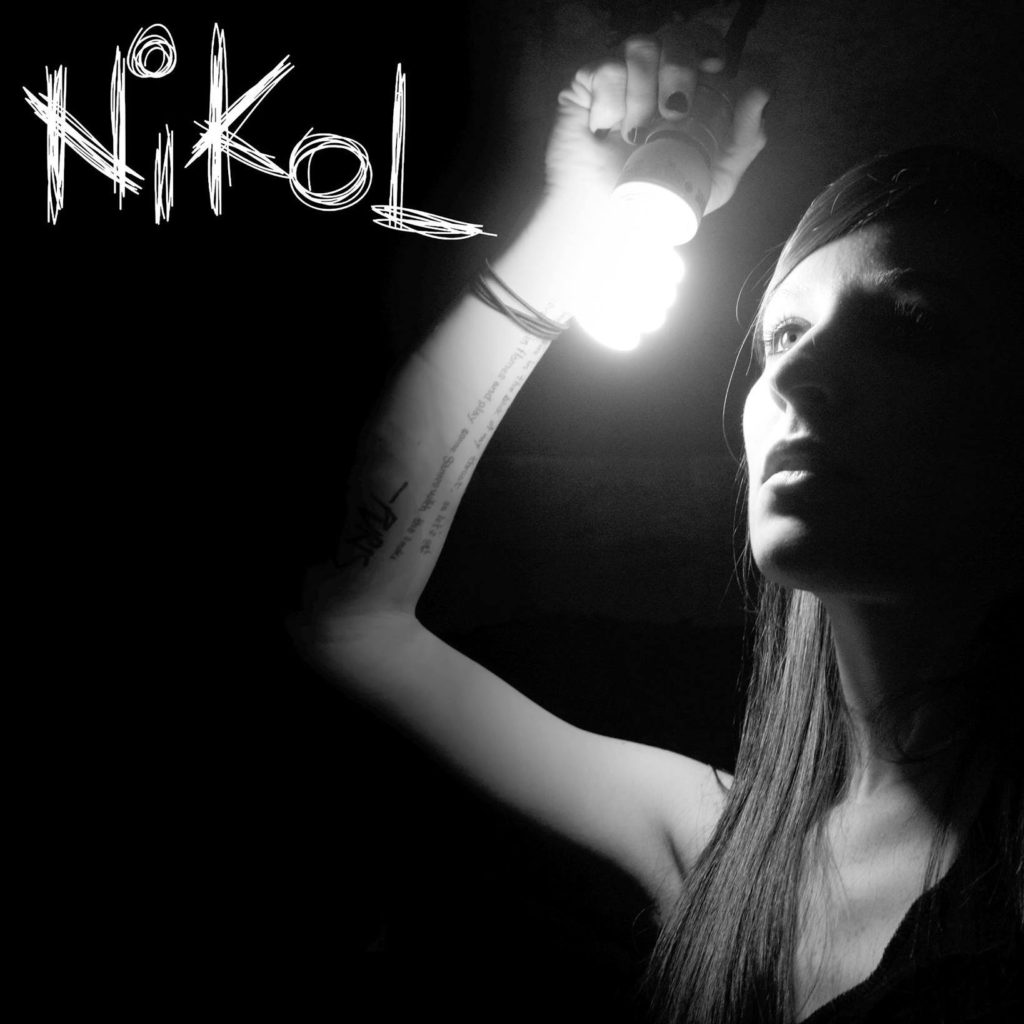 Bringing in more alternative rock and metal, the next band to feature is Nikol from North Carolina. Led by the beautiful Nikol herself, they play their rock along the lines of band like Evanescence or early era Flyleaf and Paramore. The smooth and melodic voice of Nikol sits well with the distorted heavy riffs and is a perfect example of the amalgamation of two different genres into one. After a successful nationwide radio campaign, the band's first full-length album, "Bittersweet", landed them 13 licensing offers for shows such as Keeping Up With the Kardashians, The Real World, etc. Their last EP 'White Lies' released in July 2016 and it features Drew Fulk (Upon A Burning Body, Motionless In White, Crown The Empire) and Kile O'Dell (Failure Anthem, Motionless In White, Cursed Sails). Nikol has played SXSW three times in 2017 and they were also on the bill in The Vans Warped Tour. They have quite some feathers on their hat like, they are three-time nominees at the Carolina Music Awards, and have won the title for Female Rock! Currently the band is at work with Dan Korneff (Paramore, Breaking Benjamin, Pierce The Veil, etc.) for their upcoming release. Stay tuned for the next release and support them at Inkcarceration. Check out the band's website HERE for more info. Oh, and they go live on Saturday at Inkcarceration along with Bush, Our Lady Peace, Alien Ant Farm and more!
---

The Unlawful (Bradley, Ilinois | Hard Rock/Metal):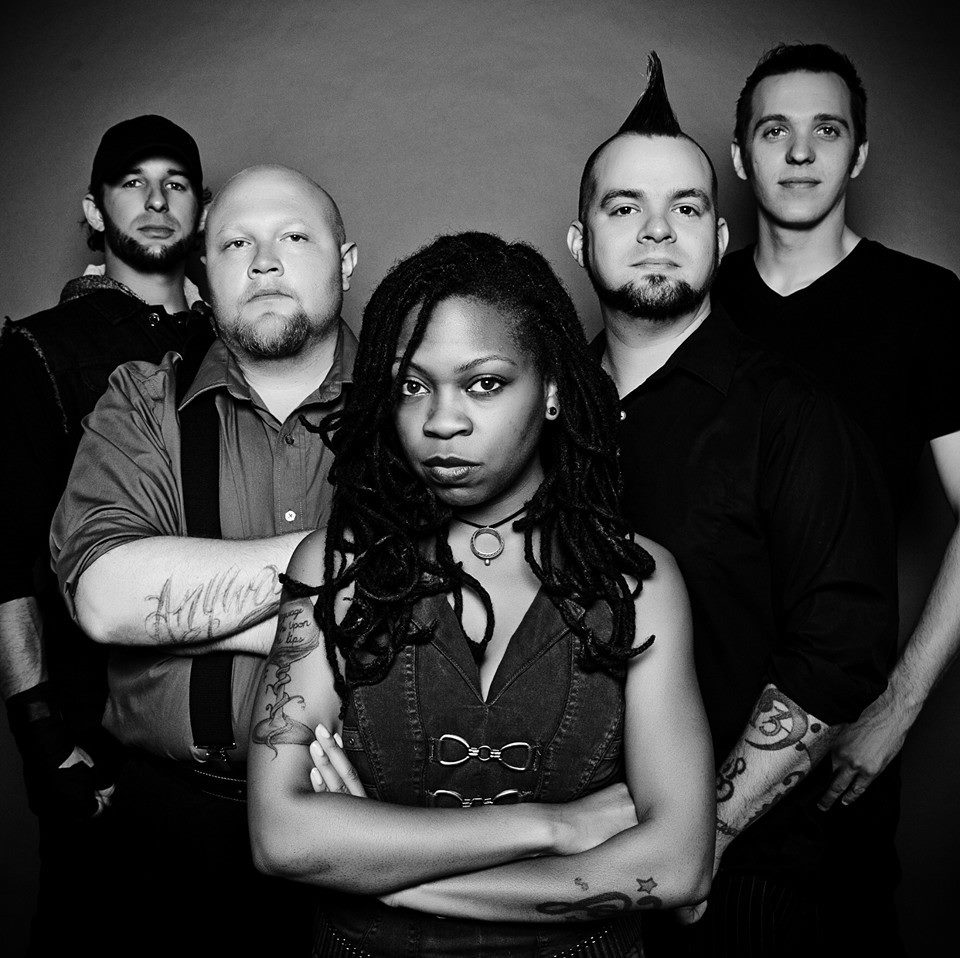 The Unlawful are a quintet from Bradley, Illinois that play hard rock/metal with pin point riff and groovy sections. It seems to be a cross between alternative style and hard rock but elements of modern metal. The soaring melodies and fast paced riffs are a treat to the listener, and add to that the the fairly thick voice of Alyce which hits the zenith of the highest notes, and we have an excellent band to jam. The band was formed with several past members of other bands who burned out and fell prey to the race of the live music industry. Buy their EP, 'All We Are' HERE!
If you're fans of Halestorm, Five Finger Death Punch, Sevendust etc., this should be your jam. I have attached a stream of their songs down below, so before you go see them live on Sunday at Inkcarceration, make sure you get to know their jams well. They open for a couple of big shots like Black Label Society, Clutch, Hatebreed, Suicidal Tendencies and a couple more!
Band Members
Alyce – Vocals
Mike Bass – Bass (duh)
Dan Bikar – Guitar
Zach – Guitar
Buzz- Drums/Screams
---
Absolute Hero (Rock | Columbus, Ohio):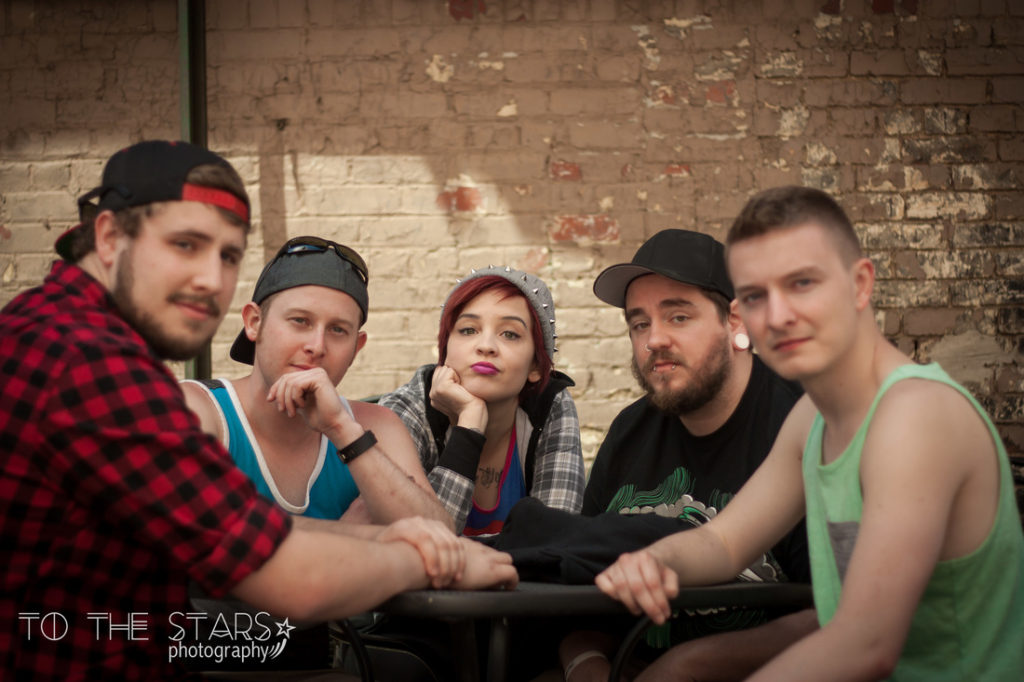 What worthy of a fest is it if it doesn't feature one local band? Presenting from Columbus, OH, local home grown band Absolute Hero . Another quintet the band plays the same blend of alternative/pop rock style like the bands I mentioned above prior to them. Absolute Hero  are fairly new to the underground rock scene in Ohio, having formed in 2015 by vocalist Sarah Nichole and multi-instrumentalist Justin Moegling, they already have a single, an EP and one full length under their name. That's pretty fast to get your stuff out in the market.
With another female leading the vocals of the band, the chemistry of the songs remains strong. Clean vocals, dreamy riffs with heavy interludes and hard hitting drums, it's a perfect combination despite the ingredients having a stark difference in their rudimentary form. The band has performed tirelessly over the course of two years, earning a name for themselves in Ohio's underground rock scene due to their passion-driven performances and heartfelt yet accessible lyrics. They seem to have a promising future and I can imagine them pulling off their set at Inkcarceration like it's nothing. They perform on Sunday, the 15th of July, which is the final day of the festival. Closing the final day of the festival with fellow ReverbNation winners The Unlawful, the band will also be seen opening for headliners Black Label Society, Clutch, Hatebreed and more. Click HERE for more info on the band. And go buy their record 'Sing For Sanity' by clicking on the stream link below.
Band Members:
Sarah Nichole- Vocals
Landen Gruszewski  – Guitar
Justin Moegling – Drums/Vocals
Cody Lake – Guitar
Christofer Canfield – Bass/Vocals
Since 2006, ReverbNation has helped millions of emerging artists build their careers. They have connected artists to venues, festivals, brands, publishers, labels, and the fans themselves. ReverbNation's mission puts artists first. Their powerful career management and online marketing tools, combined with rapidly growing A&R capabilities and broad industry relationships offer emerging artists from around the world access to the global music industry. Make sure to check out these bands that Inkcarceration and ReverbNation has joined together in helping play this festival
Inkcarceration is also thrilled to announce the tastiest part of the weekend – the food trucks! Food trucks being featured at the festival include our personal favorite Island Noodles Florida which we have to get at least once at every festival they show up to. Some of the others are Three Little Piggies BBQ, Tortilla Street Food, Bistro de Mohr, Zaki Grill, Loops, Holy Taco, Flora & Lily's Mexican Kitchen, Big Bamboo Concessions, Pizza Cottage Food Truck, GET LOADED, Swat , Lynettes Country BBQ, OH Pizza and Brew, Smash Time , The Gaucho & The Gringa, and Stone Pelican Rolling Cafe.