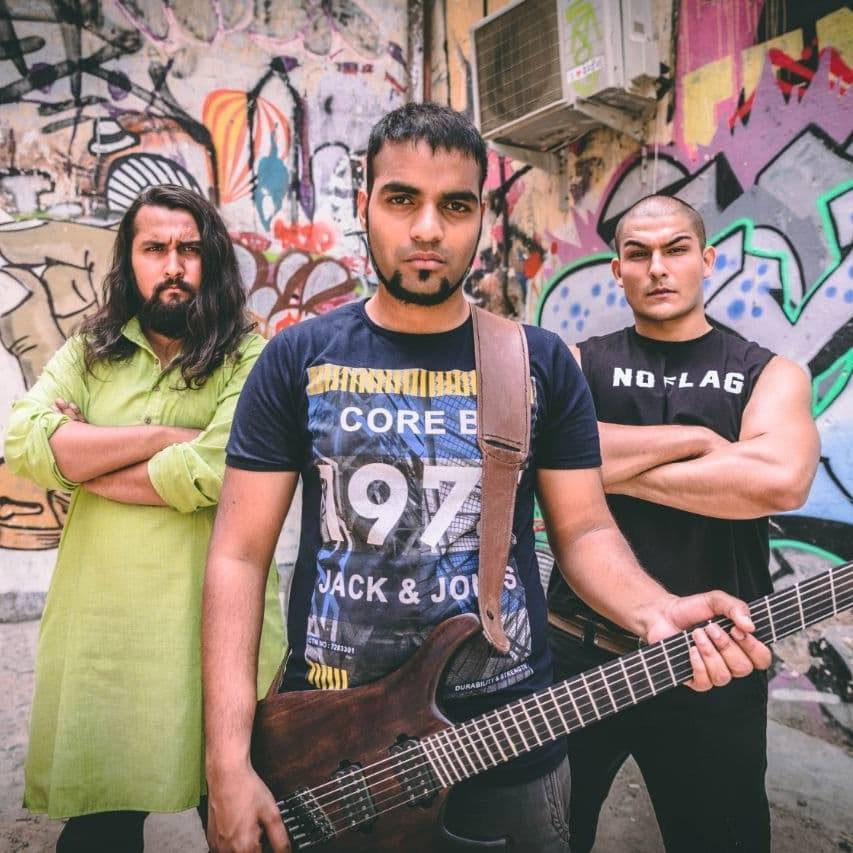 Remember these guys who took the internet by storm with their blend of Indian folk metal? Well, BLOODYWOOD is back with yet another folk yet heavy as hell new music video, 'Endurant'. The viral group from New Delhi, India have released new material after almost five months of inactivity ; the new video hits hard and heavy and throws light on the serious issue of bullying. Carrying on with meaningful social messages on their songs with an Indian folk twist, BLOODYWOOD have come a long way ever since they captivated the global audience with their infectious breed of metal.
The viral metal trio first caught their US fans' attention with their metal rendition of the Indian folk song 'Ari Ari,' but has developed a sustained base of hard core followers with blistering original tracks fusing traditional Indian instrumentation with brutal guitars and mixed vocal stylings. To be honest, in this market, it could be reall difficult to acquire a big enough following on Spotify and similar social media platforms. While popular names occupy the top positions, newcomers compete for the remaining scraps of the popularity cake. Reaching an audience sometimes requires a planned approach, gaming the algorithm, and employing ingenious strategies. That is why budding artists who aim for success, should consider buying Spotify plays, followers, and streams. But from where and how? Well for that, they (budding artists) can consider checking the list of these 10 Best Sites to Buy Spotify Plays. As an addition, this list might provide brief guides and hot tips on managing Spotify presence of newcomers.
Talking about the new song of BLOODYWOOD, Karan Katiyar, the band's axe man opines, "'Endurant' is a song for those who've faced or continue to face bullying in any aspect of life.
We wanted to be as realistic and practical as possible with our message, which is why the song urges to endure and come out stronger rather than retaliate or fight back with force.
The video, while maintaining the message of the song, also tries to establish that bullies are not another breed."
The song rips through its entire duration and has a fair share of everyone's liking, from rap, to heavy distorted riffs, melody, Jayant Bhadula's deathly growls and of course, a lot of Indian folk musical elements. All of them amalgamate perfectly to yield this beautifully composed and diverse track, much like the essence of the country from where the band originates from. BLOODYWOOD successfully manages to embody what they stand for, that is the diversity of the country, through their new song. All in all, another great release from the New Delhi boys. Go ahead and enjoy the track.
Don't forget to support them by purchasing the track. It is available on iTunes, Spotify and Amazon. Also, the band has a Patreon account, feel free to show some love there as well, as it helps them churn out your favorite Indian folk metal songs.

BLOODYWOOD is:
Karan Katiyar – Guitars, Production, Programming
Jayant Bhadula – Vocals
Roul Kerr – Rap Vocals