Alright. I goofed again, but in a good way. Our current State of the Art is spotlighting bands from Maine. In my early search I mistakenly thought Order of Nine was from Maine, when, in fact they are from Pittsburgh, PA. Simply put: they are way too damned good not to cover, so here you go!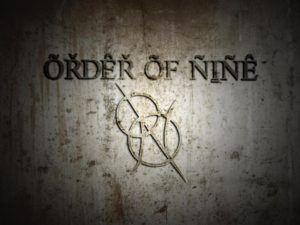 Order of Nine was originally called Templar at the band's inception back in 2001 and released "A Touch of Winter's Discontent" which was very quickly picked up by Hellion Records out of Germany. It was received well all over the world and is still available in very limited quantities on the Order of Nine website. In 2001, the band changed its name to Order of Nine and released "Of Once and Future Kings" which lead to a record deal with Nightmare Records. Shortly thereafter, "Season of Reign" was released in 2005 alongside "Rebellion – A Tribute to Queensryche" and "Evil Lives – A Tribute to Black Sabbath" which were released on Dwell Records and Cleopatra Records respectively. This lead to heavy touring that even lead them overseas to Germany. Shortly after the tour, the band lost their founding member and guitarist, Michael Chiccitt in March of 2008. After picking up the pieces, Order of Nine added two new shred guitarists and released "A Means to Know End" later the same year which hit 5th on Amazon's charts and stayed in the top twenty for eight weeks. In December of 2008, Order of Nine also released "The Chronicles of Jacob Marley" which became an instant "underground Christmas classic". Over the course of the next few years, the lineup changed a few times that resulted in "Seventh Year of the Broken Mirror" release in 2012. Two years later, Order of Nine won Iron City Rocks PMA (Pittsburgh Music Award), Best Progressive Band in 2014. Currently in Sangraal Studio, Order of Nine is slated to have new material at an unspecified time.
The current members of Order of Nine are Michael DeGrena on vocals, Steve Pollick on guitar and keyboards, Mark Kreh on rhythm guitar, Mark Howard on bass and Noah Morrison rounding things out on drums. Definitely falling into the category of Progressive Metal, Order of Nine is driven by sharp, dual, shredding guitar leads and rhythms with clever bass lead/rhythms (often playing counterpoint to the stellar guitar work) and forceful, very low and heavy drums; all much like early Melodic Thrash heroes like Annihilator and Sanctuary or modern greats like Iced Earth and Dream Theater. Everything is musical and lyrical. Order of Nine stays away from chaotic and often oppressive sounds of Death and Black Metal. Vocals are powerful and rich; even operatic at times. Think somewhere between Geoff Tate and Warrel Dane with a hint of Rob Halford, especially in the higher pitched screams. Lyrical direction is mature, poetic and prophetic dealing with dreams/nightmares, the fall of mankind and political systems. Deep, introspective and often disturbing subject-matter, indeed, but put forward beautifully. Along with their original music, Order of Nine has done tributes to Black Sabbath and Queensryche as well (my favorite being "Disturbing The Priest"). All are done masterfully, tastefully and respectfully. Real tributes, not really covers, honestly.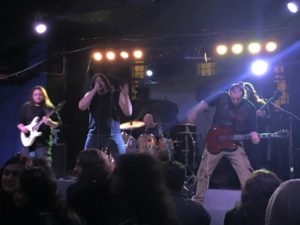 Since they are in the studio now, they do not appear to have many shows at this moment in time, but have shared the stage with bands such as Metal Church, Symphony X, Cage, Overkill, Fates Warning, Sonata Arctica, Rhapsody of Fire as well as a number of festivals throughout the world in the past. With their heavy, Progressive sound, they could play with just about any Metal band out there. Their range is truly staggering.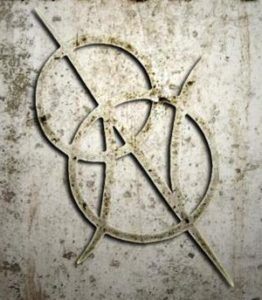 Find Order of Nine online at: Web  ReberbNation  Facebook  YouTube