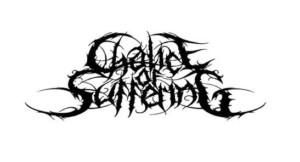 Hailing from twin-city-to-St.Paul Minneapolis, Chalice of Doom have thus far shared one solo album of exemplary funeral doom with the world so far, with plans for their sophomoric release sometime SOON.  While we anxiously await for that album to drop (and if you haven't already, check what my duderus Fist had to say about their debut here), these pallbearers of funeral doom purveyors are giving away some sweet swag to TWO lucky winners via their Facebook page! 
I spied the contest offering on their webpage only yesterday, which means there's still time to throw your hat in the ring. Not familiar with the band, you say? Still didn't click on the link that I was kind enough to post before? You're in luck! Take a listen to their full length debut streaming in full on Bandcamp here, ESPECIALLY the album closer, "Void", to completely understand why the staff here at Metal Nexus are eagerly anticipating their upcoming offering.  If you're already a fan, a new one, or are just obsessed with entering contests, enter via their Faceook page by clicking this link.  All it takes is a simple LIKE & SHARE! What are you waiting for? Get to it! Contest ENDS in two days on April 21st, and if you happen to win, make sure to give us here at Metal Nexus a shoutout to let us know.
Keep up with the band via their website by clicking here, and stay tuned with us here at Metal Nexus for further updates as well.