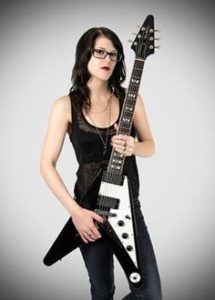 Oh man, what an episode. The podcast has truly gone global on this one. Morgan Lander of Kittie calls in to the podcast. We talk about their new documentary "Origins/Evolutions". Morgan and I discuss the history of Kittie and what were we all thinking with our fashion choices! Morgan also sets me straight on the Canadian delicacy, the back bacon sandwich. This was a fun trip down memory lane.
First up on the episode is my chat with Matt Karpe, author of Nu Metal: Resurgence. Matt is also the host of the Head For The Barricade podcast. Matt and I discuss the history of Nu Metal and his latest book.
Music on the episode from Kittie, Mudvayne and Skindred.