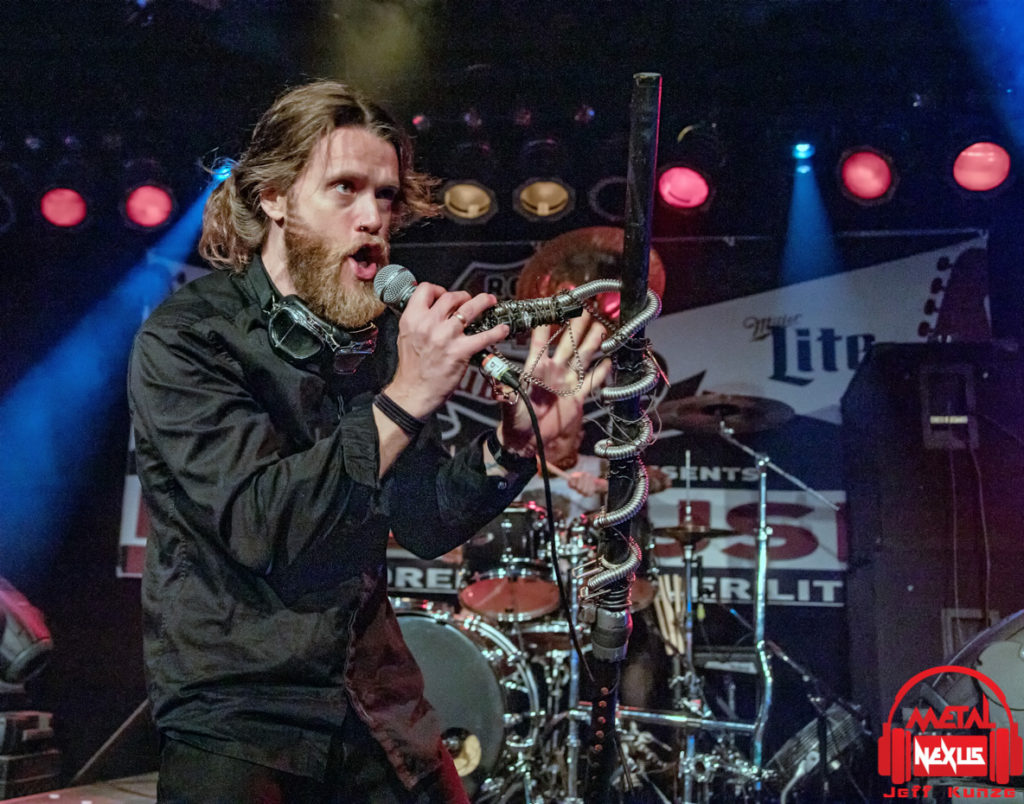 To kick off the Memorial Day weekend, Route 47 Pub & Grub in Fridley, Minnesota welcomed rock fans to a fantastic night of music. Emergent, Cold Kingdom, Arson City, and Eaon played to a full house and it was clear fans were ready to rock from the opening notes.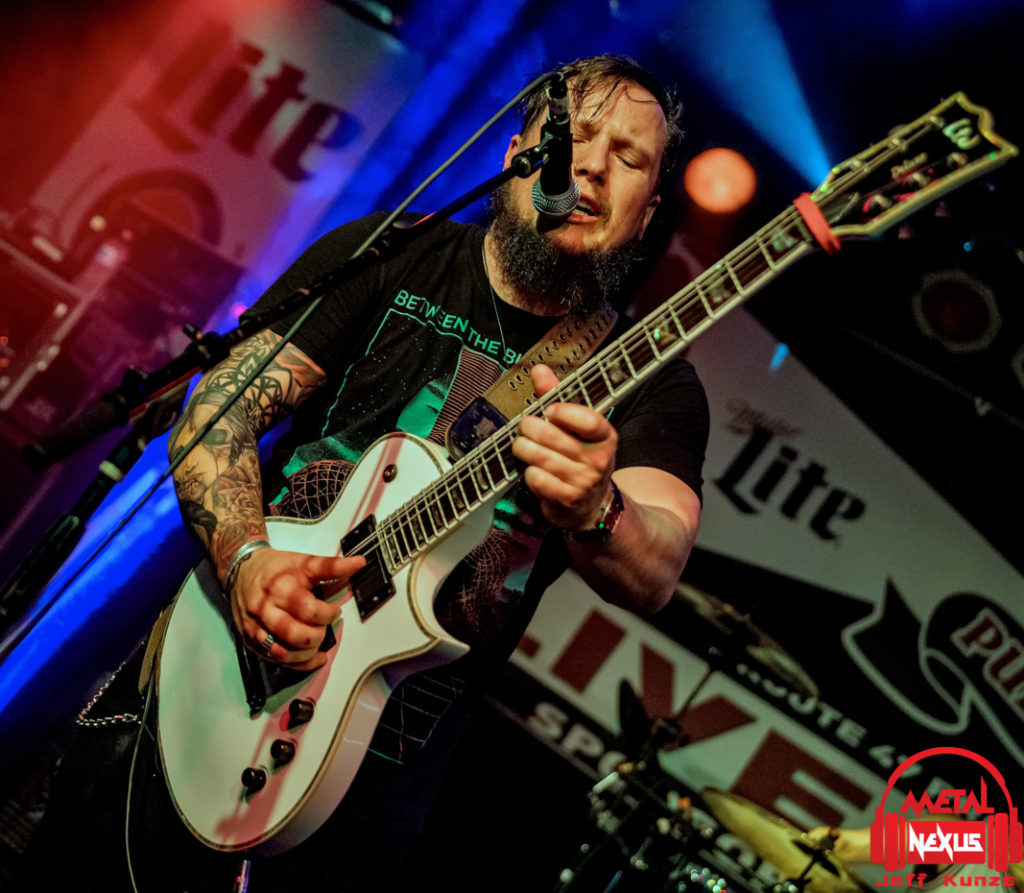 Eaon is a three-piece band out of Minneapolis, Minnesota. The line-up consists of lead singer and guitarist Blayne Sovia, bassist Kyle Glidden, and drummer Evan Stueve. They had a great modern and heavy sound to them and they pulled off their material very well. They just released a new song called "87 Seconds" and that was one of my highlights from the set. This was my first time seeing Eaon and was really impressed by their songs, as they were memorable with guitar riffs and hooks in the chorus. I will definitely check these guys out again.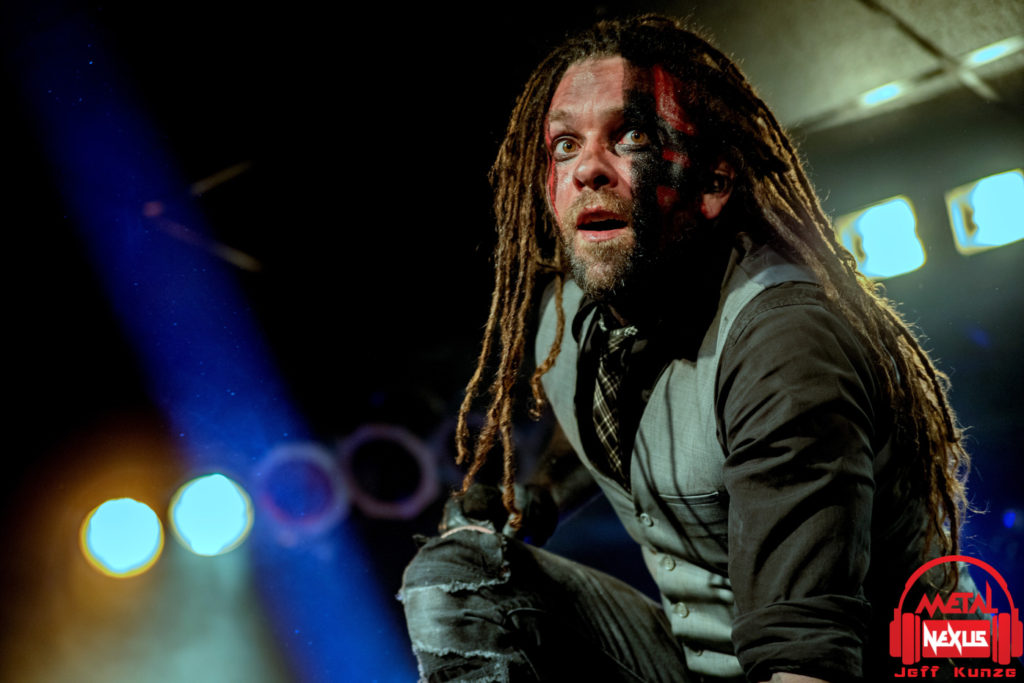 Arson City took the stage by storm opening with "Hell Of A Ride" and then jumping into "City Of Fire." They hail from Omaha, Nebraska and consist of vocalist Patrick Michael Wilson, guitarists Mark Beckenhauer and Matt DiBaise, and a rhythm section of Matt Oliver on bass and drummer Matt Denker. They are a band that has a complete concept and vision with each band member portraying their own character within Arson City. The Mayer, as the charismatic vocalist is known as, took command of the show as he towered down on crowd from his podium. They had a great heavy groove and the songs translated well with the presentation on stage. Some of the songs that stood out to me were "One Of These Days" and "Horror Show" and they closed the set with "Dance With The Devil." I always enjoy a theatrical performances and Arson City does it well. They are a band well worth checking out if you've never caught them before live.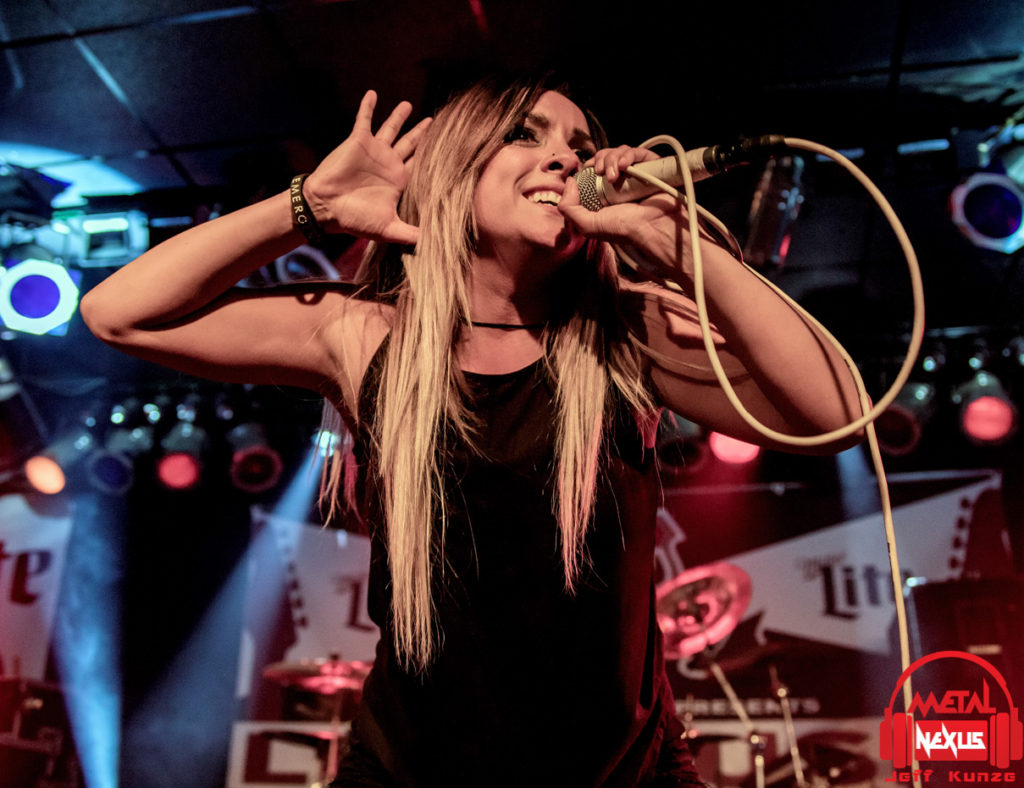 I first experienced Cold Kingdom at the 2018 Northern Invasion. They were the first band to play that day but their performance left a lasting memory on me. Just as I was digging into their material the news broke that singer Dani Engum was leaving the band. It was such a disappointed as I was so inspired from the bands performance just a month earlier.  Fast forward a year and Cold Kingdom have reemerged with a new singer, and album and are hoping to expand nationally from their hometown of Minneapolis, Minnesota. The band tapped Elissa Pearson to take over the vacant vocal position and the new line-up was unleashed in Minneapolis for the first time.
The band hits you hard with a hard rock sound and songs that are as catchy as they are heavy. The new album just released is called 'Into The Black Sky' and it showcases the bands intensity and wiliness to evolve their sound and push themselves as musicians. Along with vocalist Pearson, they line-up is made up of Evan Ogaard (guitar), Jason Michael (bass), Chris Morley (drums) and Collin Pearson (keyboards). Although they sprinkled in older songs like "Let It Burn," "Perfect Chambers," and "The Break", this show was about the celebration of the new record. Fans got to hear the new material unfiltered and in your face. Songs like "Desire," "Devil In Me," "Ammunition," and "Volatile" all hit with force. The first single called "A New Disaster" closed the set. It was great to see Cold Kingdom again and the new singer absolutely killed it. With a great new album the future has never looked brighter.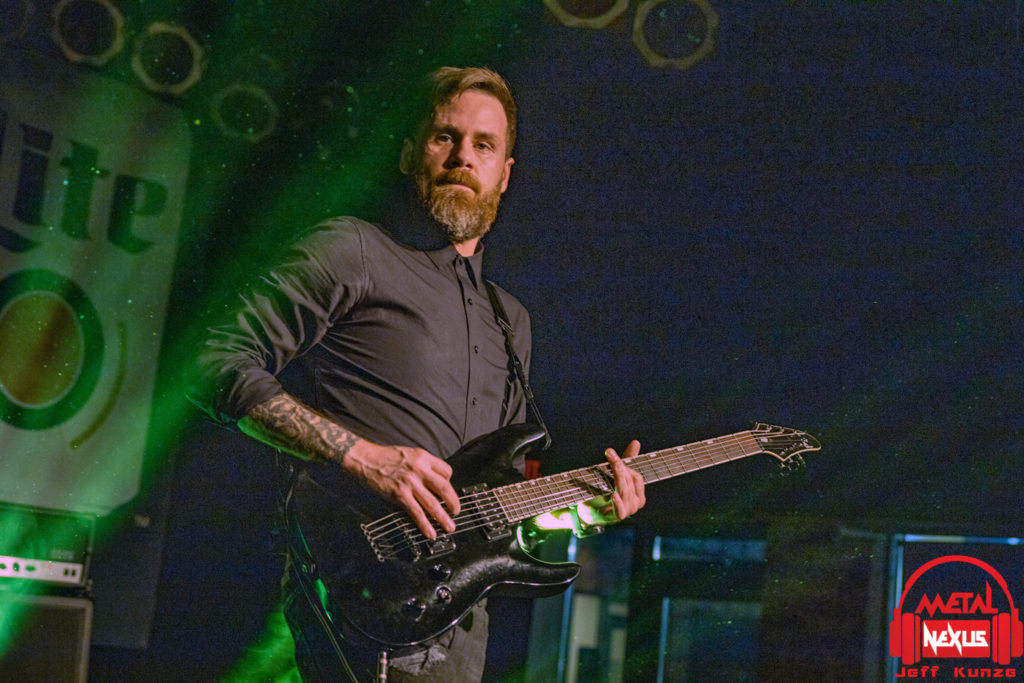 Emergent would close the night out. A band I hadn't heard of and had no idea what to expect when they took the stage. Clearly I was in the minority as the place exploded when they roared into "Erode." They followed that up with "Scream For Me" which had many of the folks in the front row jumping up and down. Lead singer Aaron Dahl was intensity defined. He was all over the stage and his energy transferred right into the crowd.
This show was particularly special as it featured the original line-up of the band. Along with Dahl, the band featured Matt Burke on drums, Jamal Carlson on bass and guitarists Gary Pahl and original member Aaron Peterson who was standing in for the current guitar player Peter Ogrodnik.
Earlier in the day they dropped a new song called "Plastic People" and that was well received when they played it live. A couple of stand out songs for me was "Dead Letters" and the closer "Out Of The Grey." Emergent was a force live and the sound was tight. The songs hit hard but feature a lot of melody and memorable hooks. A really fun band live and they capped off a great of music.
Its always a great night when you can walk into a venue and thoroughly enjoy all the acts that took the stage. Each offered a different caveat that made the line-up even better. I would highly recommend checking out all four of these bands and will keep my eye out for future shows by them.