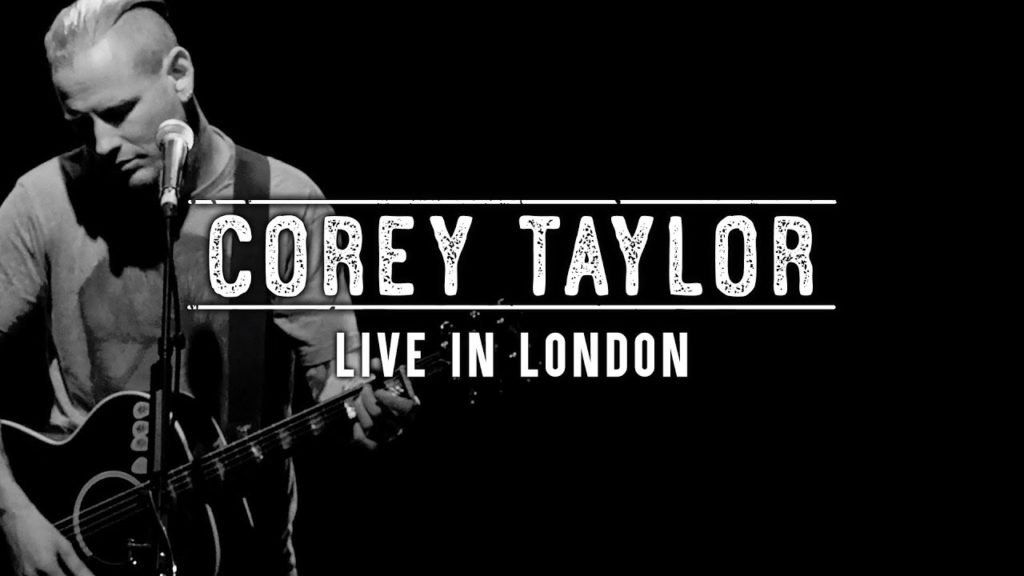 "London is a city that holds a special place in my heart and I'm so happy this night was captured for you all to see. It was certainly a show I will always remember." – Corey Taylor
 On May 8th, 2016 Corey Taylor performed to a sold out show at Koko in London, England. The intimate concert saw the Slipknot/Stone Sour frontman play through fan favourites, along with a Q & A session and covers of artists such as Grateful Dead, Van Morrison, Kiss, Buzzcocks, REM and The Cure. Today, Taylor has shared a powerful acoustic rendition of Stone Sour's "Tired" performed with Christian Martucci, that was filmed from the night. And you can now share in the whole experience, as "Live in London" is available to watch in full right here! 
Taylor will spend early 2018 with Stone Sour, co-headlining alongside Halestorm on a tour plotted for North America. The tour will see the band celebrating the immense success from their latest album 'Hydrograd' that was released earlier this year. Debuting at #1 on three Billboard charts: "Top Current Albums", "Top Rock Albums" and "Top Hard Rock Albums", 'Hydrograd' also debuted at #8 on the "Billboard 200," marking the band's fifth consecutive Top 10 debut on that chart.  Furthermore, 'Hydrograd' debuted at #5 in the U.K. (the band's highest debut ever in that country), #2 in Australia (highest debut ever), and was Top 5 in Germany, Japan, and Switzerland. The album features, "Rose Red Violent Blue (This Song Is Dumb & So Am I)," "Fabuless", and the #1 Rock Radio single "Song #3."
Earlier this year also saw the release of Taylor's new book "America 51: A Probe into the Realities That Are Hiding Inside 'The Greatest Country in the World'", in which Taylor examines the rotting core of America, evaluating everything from politics and race relations to modern family dynamics, millennials, and "man buns" through his signature humorous sense. Purchase your copy here.