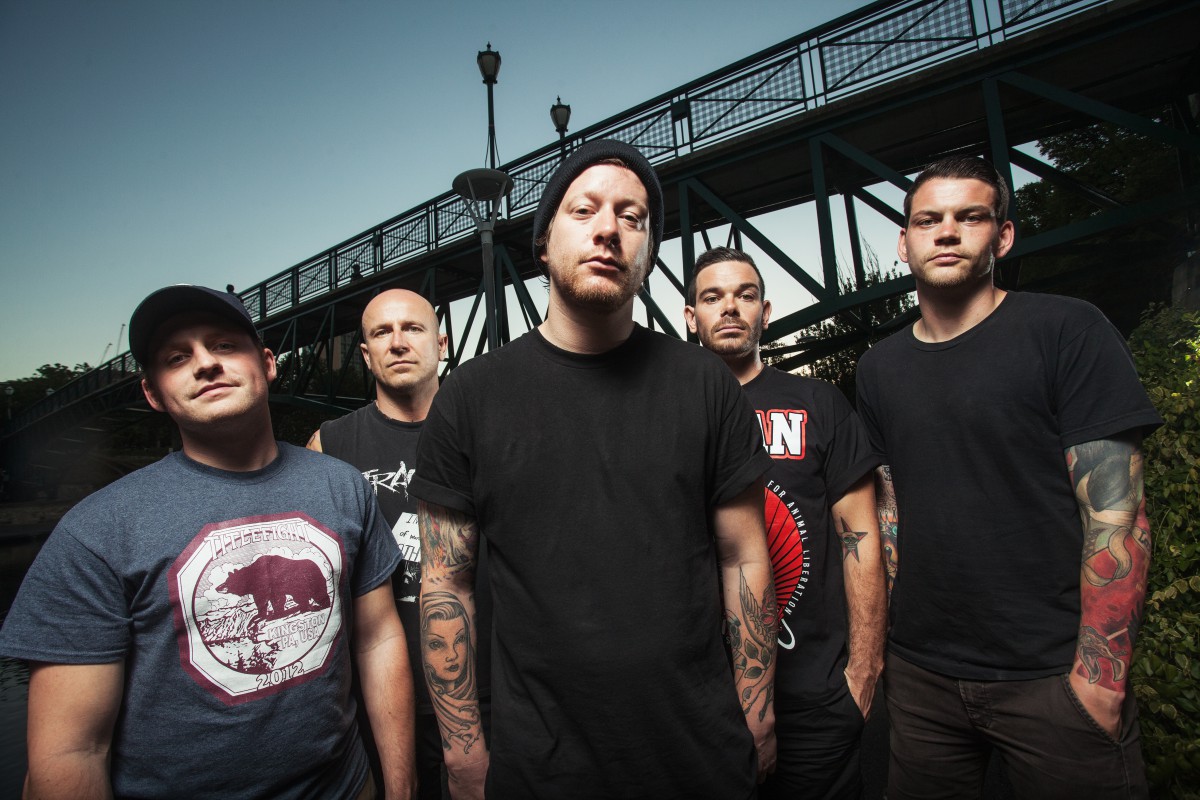 Canada's hardcore punk band Comeback Kid has announced the release of their 6th full length studio album, 'Outsider', for September 8, 2017. Outsider will be released through Nuclear Blast records and New Damage records in Canada.
They've recently released a single from the album titled "Absolute" which features Devin Townsend. If this is any indication of what we should expect from the entire album, we'll all be very happy. It thrashes, it pulsates, it absolutely screams punk-in-your-face-bold-radness! You can instantly picture yourself in the pit, screaming at the top of your lungs along with the band and beating the crap out of your fellow concert goers. Their previous work has been fantastic. Dare I even say, magnuflorious. But, 'Absolute' is a punk wet dream in comparison! It has all of the elements you look for – speed, thrashing guitars, screaming vocals, grinding bass, and pounding/earsplitting drums. The video is below. Do yourself a favor and turn it up to 11.
Honestly, I find it funny that they were only meant to be a side project, yet have formed into such a tight unit belting out this type of amazing music. They have that scathing rawness that all punk should have. But, even better, an ongoing interactiveness with their crowd where listener and band become one. That is the rare combination that leads to metal/punk ecstasy.
They'll be touring through Europe for a 3 week run, playing as they put it "sweaty clubs and big summer festivals". European people, I already resent you, but, hopefully they'll hit the US for some live shows before touring season ends.

Tour dates below:
16.06. B      Dessel, Festival Park Stenehei
17.06. F       Clisson, Hellfest
19.06. D      Trier, Ex-Haus
20.06. D      Stuttgart, Universum
21.06. D      Hannover, Chez Heinz
23.06. NL     Ysselsteyn, Jera On Air
24.06. D      Gräfenheinichen, With Full Force
26.06. S      Stockholm, Cyklopen
27.06. N      Oslo, Sub Scene
28.06. S      Göteborg, Sticky Fingers
29.06. DK    Aalborg, 1000Fryd
01.07. D      Munster, Vainstream Rockfest
02.07. D      Aschaffenburg, Hardcore Summer Fest
04.07. CZ     Královec, Rock For People Festival
06.07. ES     Viveiro, Resurrection Festival
08.07. D      Rauhenebrach, Krach am Bach