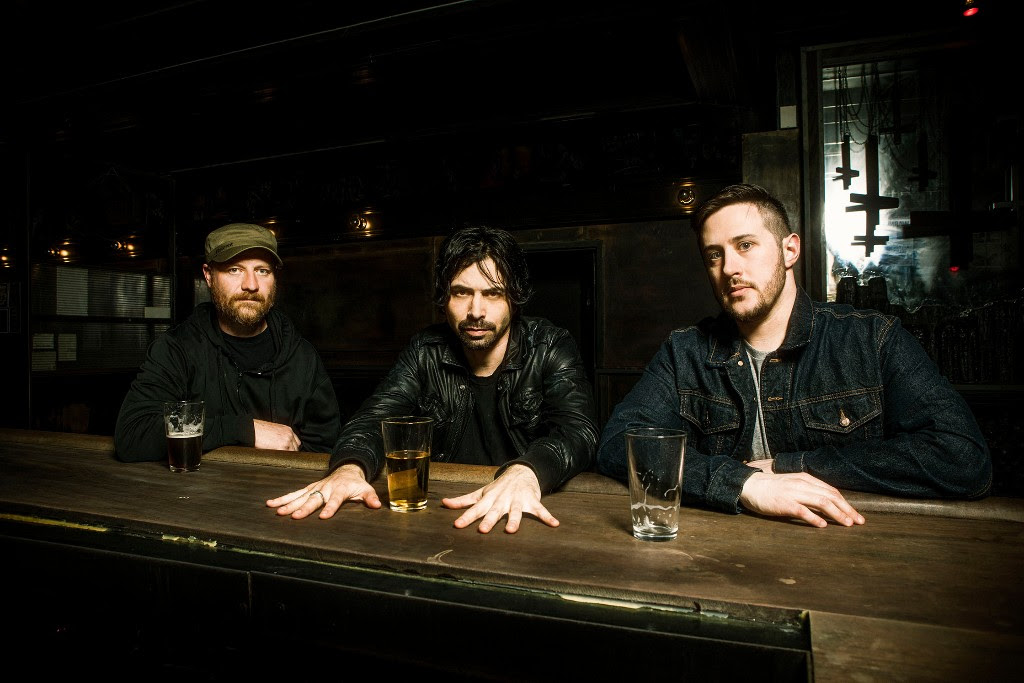 CKY have debuted a brand new music video for their single "Head For a Breakdown." Directed by The Costa Sisters, this is the third music video we've seen from the band off their latest LP. The video was shot in and around London, UK during the band's near sellout run earlier this year.
"We were lucky enough to get a day off to explore one of the best cities on earth with our friends," says the band. "The extremely talented Costa sisters, Elena & Sofia were behind the camera. We decided to crash the Queen's Garden Party and film our video in front of the gates of Buckingham Palace."
"This was all impromptu footage mixed with the absolutely mental crowds at our sold-out nights in London. This is our tribute and thank-you to the diehard Bloody Alliance and all the new fans and friends we made in the UK this time around. Can't wait to see you again soon. Cheers!" 
The band will set out on a lengthy tour serving as main support for HIM on their Farewell Tour this fall. CKY will also play headline dates leading up to and throughout that run, full dates can be seen below.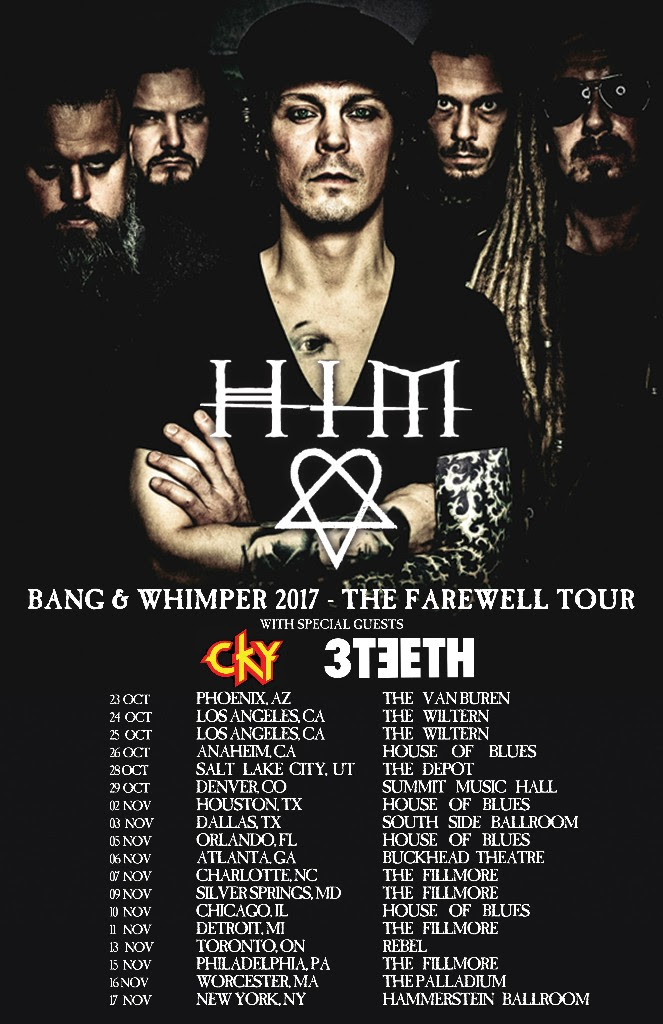 The band initially released the "Replaceable" single earlier this summer exclusively via SIRIUS XM's Octane channel, "Head For A Breakdown" via Consequence of Sound and "Days Of Self Destruction" (feat. Brent Hinds) before that. All can be streamed below.
CKY released 'The Phoenix' on June 16, 2017 via eOne Music. The all-new LP is the first release since the band put out Carver City in 2009. The album was engineered and mixed at Rancho De La Luna, the highly regarded recording studio in Joshua Tree, CA.
Chad I Ginsburg, the band's guitarist and singer, steps into the front man role with charisma, charm, and bravado, confidently delivering a diverse performance as he claims a position that was clearly rightfully his to own.
He's joined in enduring partnership and musical and personal chemistry by fellow CKY cofounder, Jess Margera, the drummer whose extracurricular work in projects like The Company Band (with guys from Clutch and Fireball Ministry) expanded CKY's horizons as much as Ginsburg's solo work has as well. The duo returned to their primary project refreshed and reenergized, with bassist Matt Deis (ex-All That Remains), who first joined CKY in 2005.
Guns N' Roses, Metallica, and Deftones have all personally invited CKY on tour, cementing a legacy as a hard-charging live act. CKY built a worldwide fan base of dedicated acolytes, friends, and supporters, lovingly dubbed the CKY Alliance, with a broader group of musicians, athletes, and other creative types in the CKY family, both literally and figuratively.