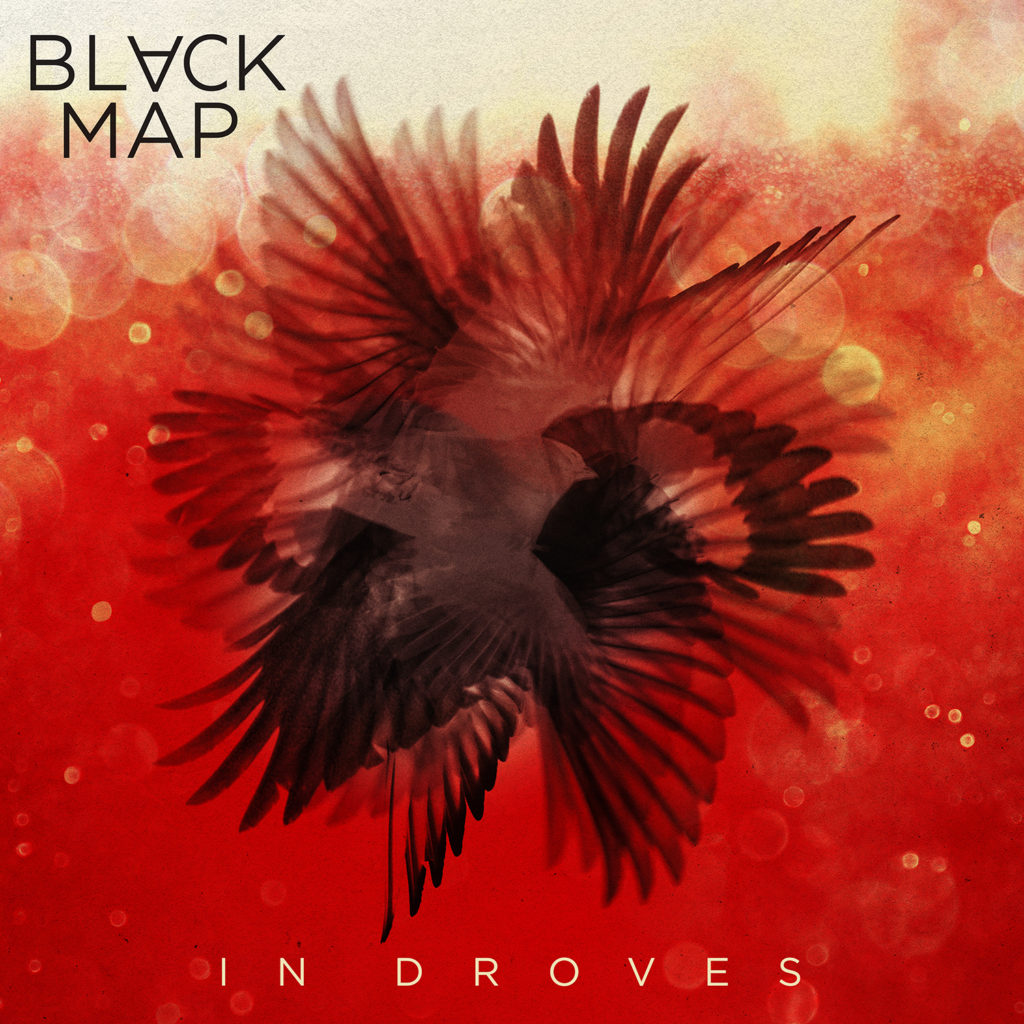 *Every Thursday from now until Chicago Open Air gets here we will be releasing an article about a band playing the festival to get you familiar with them.*
Our first artist is Black Map!
Black Map will be taking the Chicago Open Air stage on July 15th this year at Toyota Park and we couldn't be more excited. This will be the first Danny Wimmer Presents festival that Black Map will be a part of . We are kicking off the artist spotlight in a special way as we also include an album review of their new release: 'In Droves'. The alt metal trio unleashed their first songs in 2014. First, their 4-song EP titled 'Driver' was released in February and all 4 songs were included later on that year on their first full length album '…And We Explode'.  They put off a heavy 90s rock vibe with huge, blasting riffs and raw emotion all packed into one punch. Last year the band made a large breakthrough with the premiere of a new song "Run Rabbit Run".  This song took the airwaves by storm and told us to get ready for 2017 because Black Map is quickly on their way to the top. 'In Droves' will drop across the US on March 10th via eOne Music. The album was produced by Aaron Hellam at Hellman Sound. You can pre-order 'In Droves' here on the band's website.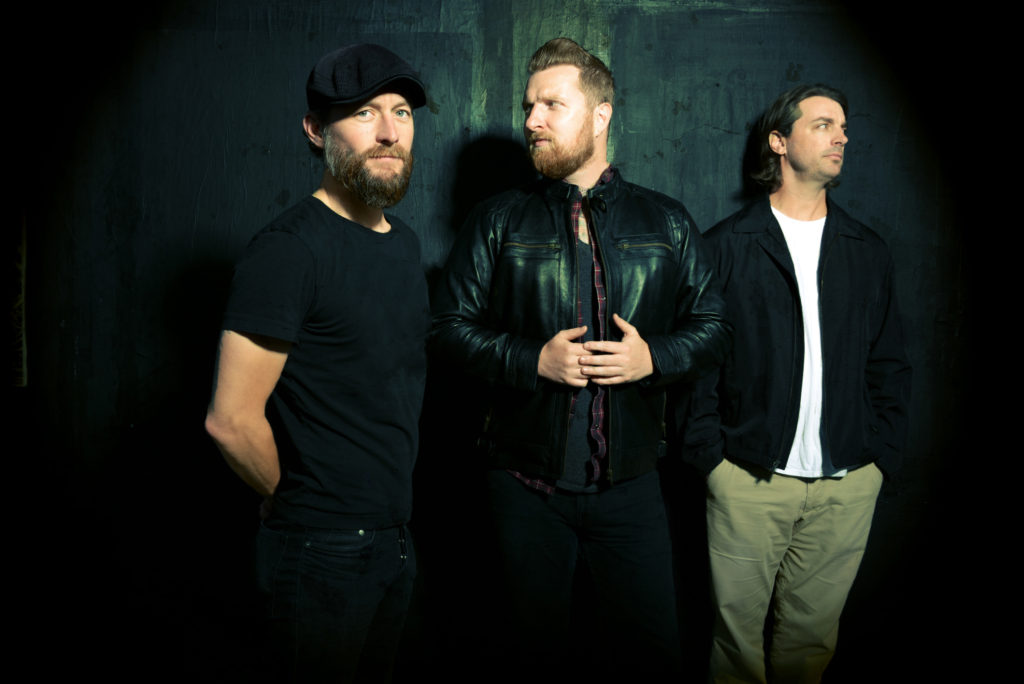 Consisting of members from the bands Far, The Trophy Fire, and dredg, the band does a solid job combining all of the project's sounds into one. We enter the world of Black Map with a short, space-like track before getting shot into another universe with the memorable single "Run Rabbit Run". The heaviness of the bass kicks you in the chest from the beginning and really picks up in the chorus. The guitar in the verses are light to make for a light sound to build back up for the spectacular drops. "Foxglove" contains intelligent lyrics with some classic 90s grunge-like guitar. The bass is very high up in volume in this mix and many will appreciate it. There is a fun breakdown to bridge the 90s sound into a more modern style. Previously released track "Ruin" is a high-octane track with a ton of energy and notable riffs.  There is a distinct post-hardcore sound to this song as it strikes hard while being melodic and catchy at the same time. "Dead Ringer" starts off with a bit of noise and takes a slower, darker pace with stellar drum work from Chris Robyn. The track remains pretty mellow for the most part until guitarist Mark Engles takes a solo in the vicinity of the post-rock world that shreds but is calm and peaceful at the same time.  "Transit II" is another 30 second atmospheric snippet to lead us into one of my favorites on the record, "No Color" (you can stream this song below). The guitar is played on the high end on the verse and makes for a very enjoyable song to nod your head to. Like the rest of the album the bass and drums drive you into a wall with their depth. Vocalist Ben Flanagan has a wide range to keep each song different with their own style. "Indoor Kid" features a badass bass intro before erupting into the most 90s sounding song on the album with a mix of mainstream rock, grunge, and post-rock. With a simple drum intro, "Just My Luck" then rips into a tasty mid-paced riff that shakes the ground. The band is not afraid to experiment on these songs as Engles zips through unorthodox, haunting guitar through the verses.  The album is rounded out with the longest track on the record at over 6 minutes, "Coma Phase". This track hops all over the place, in both tempo and genre. The drum and guitar grooves to start the song immediately tell us that this one is going to be epic. The guitar is very progressive/sludge-like at times and the production makes it all sound huge. The speed of the song changes repeatedly to leave no room for boredom.  A thick breakdown hits towards the end with droning guitar to take us out of the world of Black Map. The Californian band has created a masterful sophomore album that will only send them up. I'm really looking forward to hearing them kill it performing all their songs, old and new, at Chicago Open Air. They've already toured with the likes of Chevelle, Bush, and Circa Survive so expect some very strong stage presence. Since this is also an artist spotlight, you can also stream their 2014 release '…And We Explode' below. Be sure to follow the band on Facebook and buy your Chicago Open Air tickets here.
'In Droves' Track List
01. Transit I
02. Run Rabbit Run
03. Foxglove
04. Ruin
05. Heavy Waves
06. Dead Ringer
07. Octavia
08. Transit II
09. No Color
10. Indoor Kid
11. White Fence
12. Just My Luck
13. Cash For The Fears
14. Transit III
15. Coma Phase
Black Map is:
Mark Engles – Guitar (dredg)
Chris Robyn – Drums (Far)
Ben Flanagan – Vocals/Bass (Trophy Fire)