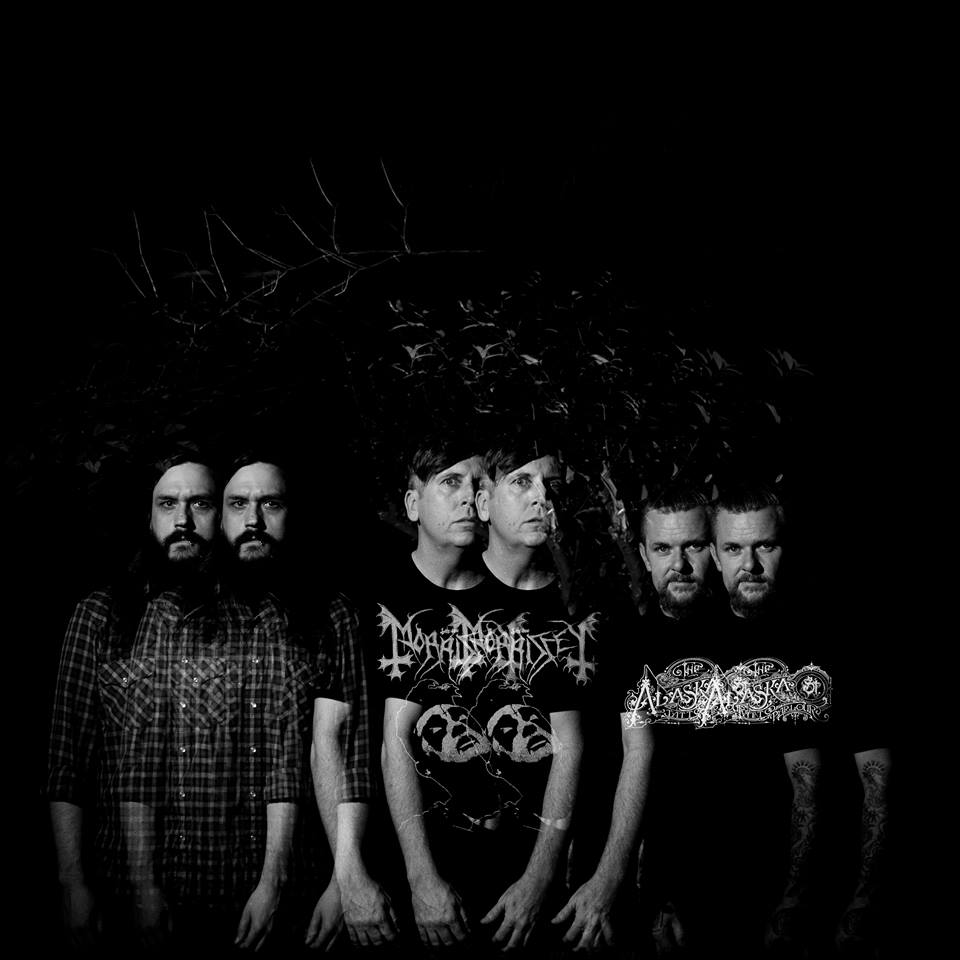 *Every Thursday from now until Chicago Open Air gets here we will be releasing an article about a band playing the festival to get you familiar with them.*
This week's artist is Whores.
On Sunday July 16th, noise rock band Whores will be bringing their raw, massive sound to Chicago Open Air at Toyota Park. The trio formed in 2010 in Atlanta, Georgia and released their first EP, 'Ruiner' in 2011 via Brutal Panda Records. Following this, Whores released their second EP in 2013 titled 'Clean'. It was produced by Ryan Boesch, who has worked with various bands like Helmet, The Foo Fighters, and Norma Jean (who is also playing Chicago Open Air). Last year, the band switched labels to eOne Music and released their first full length album, 'Gold'. The record received a enormous amount of recognition from different websites and magazines like Rolling Stone, Invisible Oranges, and Metal Insider. The band delivers a loud, garage heavy sound that has caught the eye of several people.

Throughout the years, Whores has grown grittier with attitude and crazier with their performances. Lead singer and guitarist Christian Lembach brings forth his booming, screechy vocals that will make the lovers of underground music go crazy. The sludgy guitar tone is the most recognizable signature of the band created by a killer rig to make a gargantuan sound. Casey Maxwell sends fuzzy bass vibrations through your spine on his debut album with Whores on 'Gold'. The resounding grooves are perfect for some hard moshing to excite the crowd. Donnie Adkinson, also making his debut on 'Gold', beats the hell out of the kit with lots of crashing cymbals and hard hitting on the snare. The band's explosive sounds have took them out on the road with the likes of Red Fang, Melvins, Deafheaven, Kylesa, The Sword, and many more big names. The band is heading over to Europe next week to open up for Big Business until the end of April. Shortly after that they'll be hitting the road for a headlining run presented by New Noise Magazine with Wrong and Bummer as support. You can view those tour dates below. Be sure to catch Whores at Chicago Open Air on Sunday, July 16th, you can buy tickets here. Follow the band on Facebook here.
Whores is:
Christian Lembach: Vocals and Guitar
Casey Maxwell: Bass
Donnie Adkinson: Drums
WHORES / WRONG / BUMMER
5.12 ATLANTA – THE DRUNKEN UNICORN
5.13 MEMPHIS – GROWLERS
5.14 LOUISVILLE – HAYMARKET
5.15 COLUMBUS – ACE OF CUPS
5.16 CANTON – BUZZBIN
5.17 WASHINGTON DC – DC9
5.18 PHILADELPHA – KUNG FU NECKTIE
5.19 BROOKLYN – SAINT VITUS
5.21 BUFFALO – MOHAWK
5.22 MONTREAL – TURBO HAUS
5.23 TORONTO – COALITION
5.24 DETROIT – LOVING TOUCH
5.26 MILWAUKEE – CACTUS CLUB
5.28 KANSAS CITY – RIOT ROOM
5.29 DENVER – HI DIVE
5.30 SALT LAKE CITY – URBAN LOUNGE
6.01 SEATTLE – THE HIGHLINE
6.02 PORTLAND – ASH STREET SALOON
6.03 SACRAMENTO – STARLITE LOUNGE
6.04 OAKLAND – ELI'S MILE HIGH CLUB
6.05 LOS ANGELES – THE ECHO
6.06 SAN DIEGO – SODA BAR
6.07 PHOENIX – THE REBEL LOUNGE
6.09 OKLAHOMA CITY – THE BLUE NOTE
6.10 AUSTIN – BARRACUDA
6.11 DALLAS – THREE LINKS
7.16 CHICAGO OPEN AIR FESTIVAL With The Dillinger Escape Plan, Pig Destroyer, Code Orange, Clutch, Slayer, Lamb of God, Ozzy Osbourne and many more
7.22 MINNEAPOLIS – BASH 17 W/ MELVINS, MUDHONEY, CHERUBS AND MORE