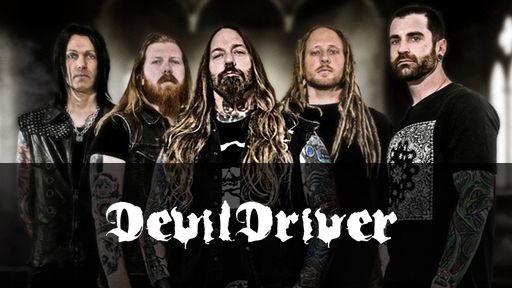 *Every Tuesday and Thursday from now until Chicago Open Air gets here we will be releasing an article about a band playing the festival to get you familiar with them.*
Today's artist is DevilDriver.
On Sunday, July 16th, there will be Clouds Over Chicago as DevilDriver hits the BlackCraft Stage at 2:00 at Chicago Open Air. You'll see in just about any live footage of DevilDriver that they bring ridiculously large mosh pits through their entire set. Dez Fafara is one of the best at making a crowd go crazy. There's a reason they did two separate US tours with Hatebreed last year. Although he is the only original member left of the band, they still continue to put out fantastic material constantly. They took a short hiatus after releasing their first album via Napalm Record in 2013 ('Winter Kills') so Dez could focus on his other incredible band, Coal Chamber. Fafara has even mentioned bringing Coal Chamber material into DevilDriver sets. It would definitely be interesting to see a mix of both of his projects but we will more than likely only get DevilDriver material in Chicago. DevilDriver returned quickly in 2016 with their new album 'Trust No One' and have been touring since then. Sunday will include an abundance of moshing with bands like them, Lamb of God, Amon Amarth, and Slayer all hitting the two stages on the same day.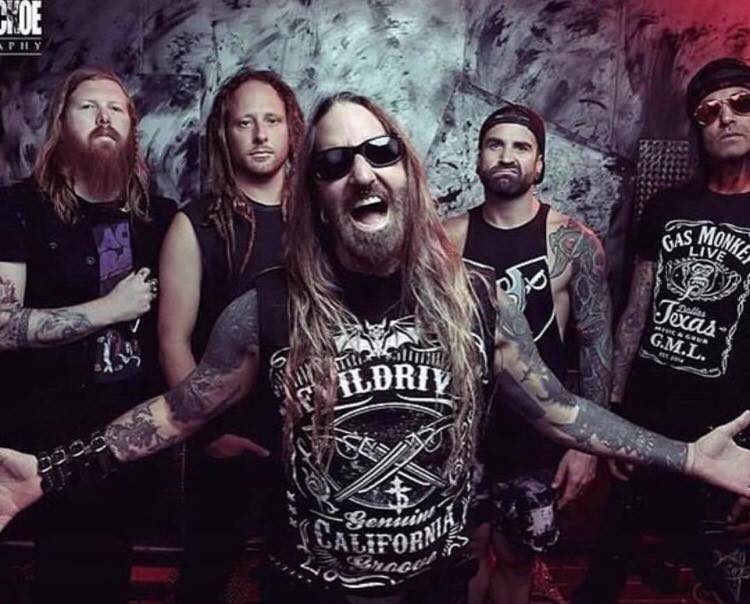 The band creates a very catchy groove/death metal sound that will attract fans of Lamb of God, Chimaira, and Machine Head. With seven records and an EP, there will be plenty of material to blast through a 30 minute set that is sure to be thrashing for the entire duration. Their 2005 record 'The Fury of Our Maker's Hand' is praised as one of the best metal records of the 2000s with songs that still stand tall to this day like "End of the Line", "Grinfucked", and "Before The Hangman's Noose". I didn't get into the band until recently since I'm only 17 but 'Winter Kills' was my introduction to the thrashers. Songs like "Ruthless" and "Gutted" solidified my love for heavier, aggressive music and I haven't gone back since. It also features a very interesting cover of the song "Sail" by alternative artist AWOLNATION. The quintet is currently in the process of making a record of outlaw country covers set to be released in 2018. The album will feature several special guest appearances from artists like Danzig, Randy Blythe of Lamb of God, John 5 (Rob Zombie), and more. DevilDriver just finished up a large run in Europe playing world-famous festivals like Download Festival, Hellfest, and Graspop Metal Meeting. This is the only Danny Wimmer Presents festival that they are appearing on so make sure you don't miss this. The firepower of the lineup can't be denied and DevilDriver will deliver the energy that you're expecting. Buy your tickets to see DevilDriver at Chicago Open Air here. Make sure you follow the band on Facebook for updates on new music and tours. Also be sure to follow the festival's Facebook page to check out set times to plan out your weekend.
DevilDriver is:
Dez Fafara – Vocals
Mike Spreitzer – Guitar
Neal Tiemann – Guitar
Diego Ibarra – Bass
Austin D'Amond – Drums