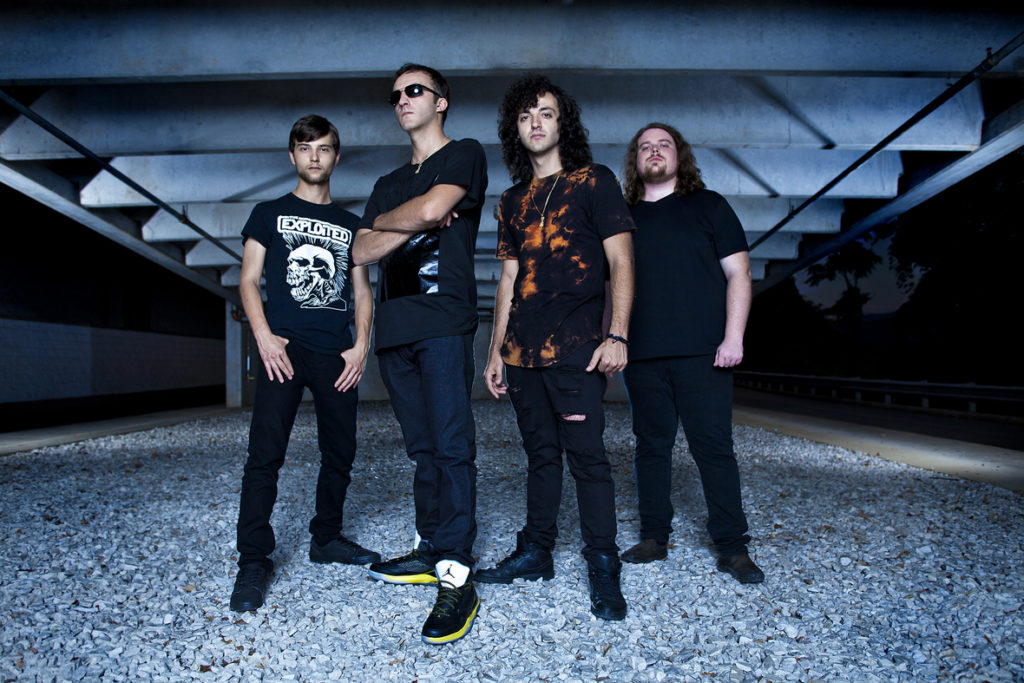 Ambitious Bristol, Tennessee Alternative Rock outlet, The Buddz, delivers a single nothing short of spectacular with the feel of an early 2000's rock feel that is sure to please all listeners. The song is the single off of their latest album, 'Burn Down.' "This album represents everything we are as a band; a spark ready to ignite burning down everything around it. We will make our mark!" – The Buddz. 
Bursting on to the Rock scene in 2006, slowing down is not in the agenda for the East Tennessee rockers. In their careers, they have played famous venues such as the Whiskey A Go Go in L.A., along with touring with national artists. The bands last music video for the single, "Bring Me Down," featuring famed rock group Black Tide, has reached over 1 million views and counting. If you haven't heard of The Buddz yet, keep your eyes open. They are now trying to achieve similar results with yet another new video this time without a cameo from a national act and putting themselves front and center for the world to see. The Buddz has now released a video for their brand new single "Crazy". The video was filmed at Capone's in Johnson City, Tennessee and their newest album was produced by Dave Fortman, a Grammy award winning producer known for working with the likes of Slipknot, Godsmack, Simple Plan, Mudvayne, etc. 
For fans of Alice In Chains, Foo Fighters, Soundgarden, Queen, or KISS, this East Tennessee quartet are on a mission to bring the true elements of Rock and Roll back to life! 
See the video for "Crazy" below.