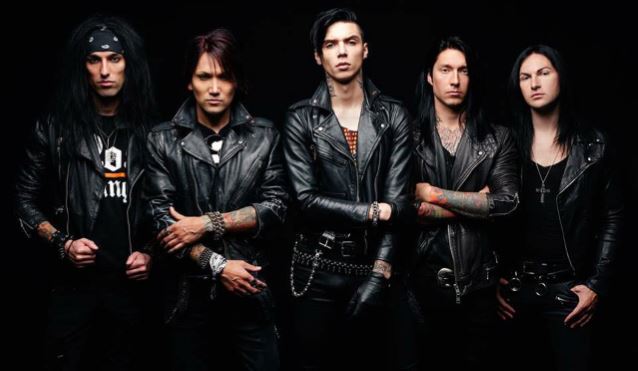 Black Veil Brides just announced "The Resurrection Tour" with co-headliner Asking Alexandria and special guest Crown The Empire, they will be hitting many US states as well as the UK, Germany and last but certainly not least Holland!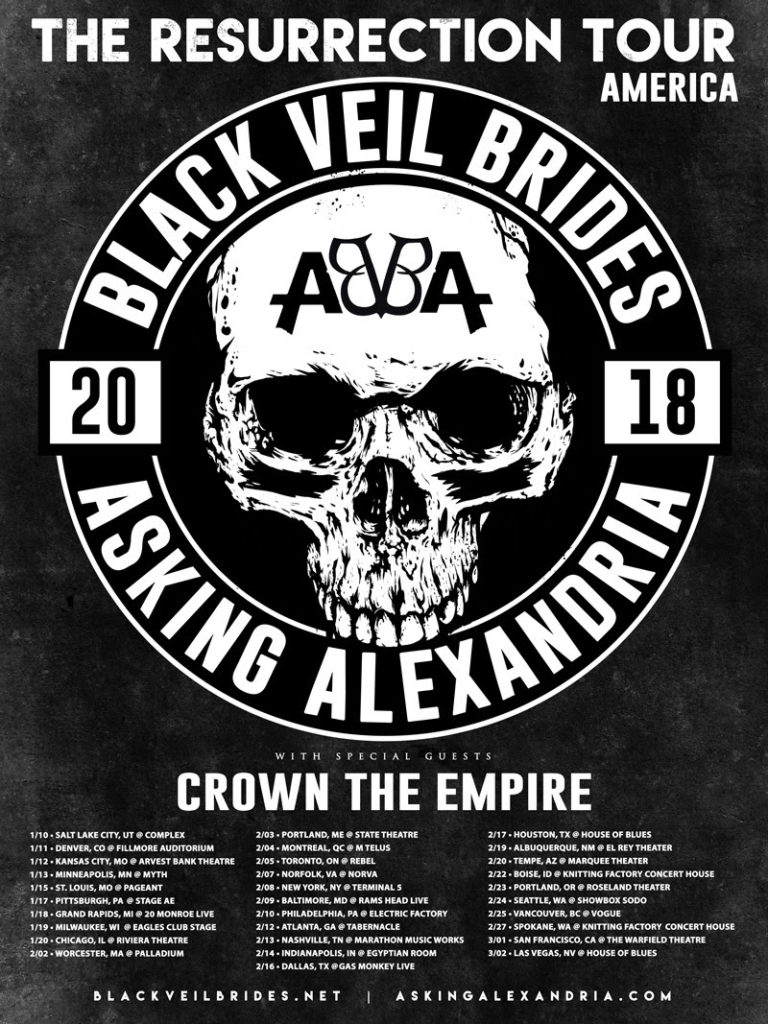 Let's first go over the American side of the tour, just like the European one it will kick off next year. The headbanging will start on the 10th of January at the Complex in Salt Lake City. Tickets will be available this Friday, Sept 29 at 10 am local time. Be ready!
"It's finally happening, us and Black Veil Brides sharing a stage," said Asking Alexandria drummer, James Cassells. "A new Asking Alexandria album, headlining sets, all the f***ing production… this tour is going to be larger than life. Don't miss out."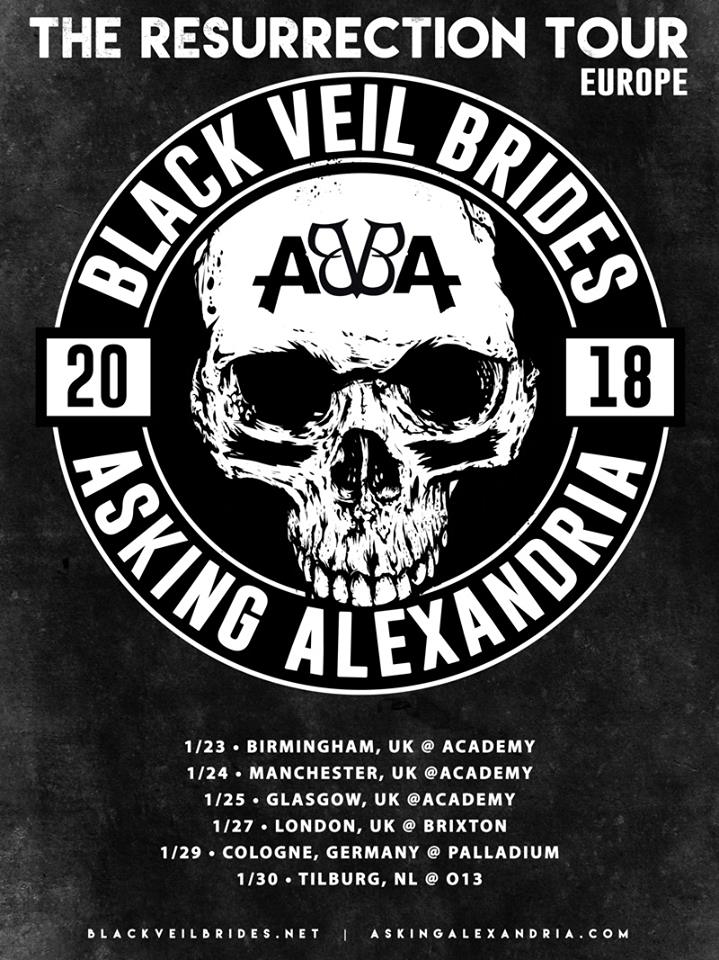 Do you just like me not live in America? Well don't worry because the tour will also hit the UK, Germany and Holland as well. Just like the American one the tickets will on sale this upcoming Friday but now at 9 am!