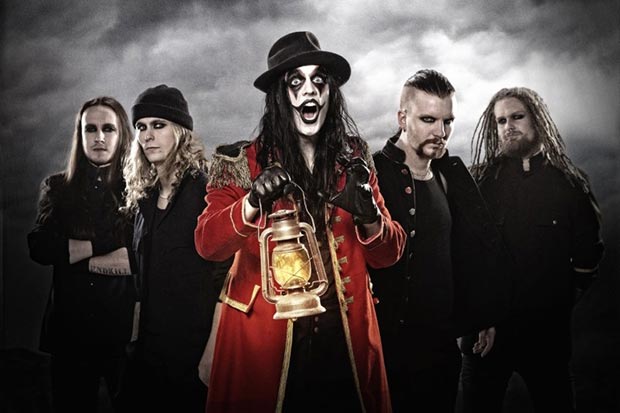 Huge news! Not only did Avatar announce their 2018 NA + EU tour they also revealed their album name, song titles and even released 1 track of it. Get right in!

Let's first talk more about the insane tour, it will kick off on 6th of January at Newport Music Hall (Columbus, Ohio) and will get assisted by The Brains, Hellzapoppin and Old Kerry Mckee. They will be hitting a lot of American states next to a bunch of European countries so you got no reason to bail on this one, be there!

Next on the list we have the just released song "A Statue Of The King" from the upcoming album 'Avatar Country'. It is the 7th song of a 10 track album and it sound is remarkable to say the least, check it out!
1. "Glory to Our King" – 0:52
2."Legend of the King" – 8:18
3."The King Welcomes You to Avatar Country" – 5:36
4."King's Harvest" – 3:55
5."The King Wants You" – 4:21
6."The King Speaks" – 3:18
7."A Statue of the King" – 3:45
8."King After King" – 5:08
9."Silent Songs of the King Pt 1: Winter Comes When The King Dreams of Snow" – 3:34
10."Silent Songs of the King Pt 2: The King's Palace" – 4:37
Avatar line-up:
Johannes Michael Gustaf Eckerström – Vocals
John Alfredsson – Drums
Kungen – Guitars
Tim Öhrström – Guitars
Henrik Sandelin – Bass
Pre-order 'Avatar Country' here.