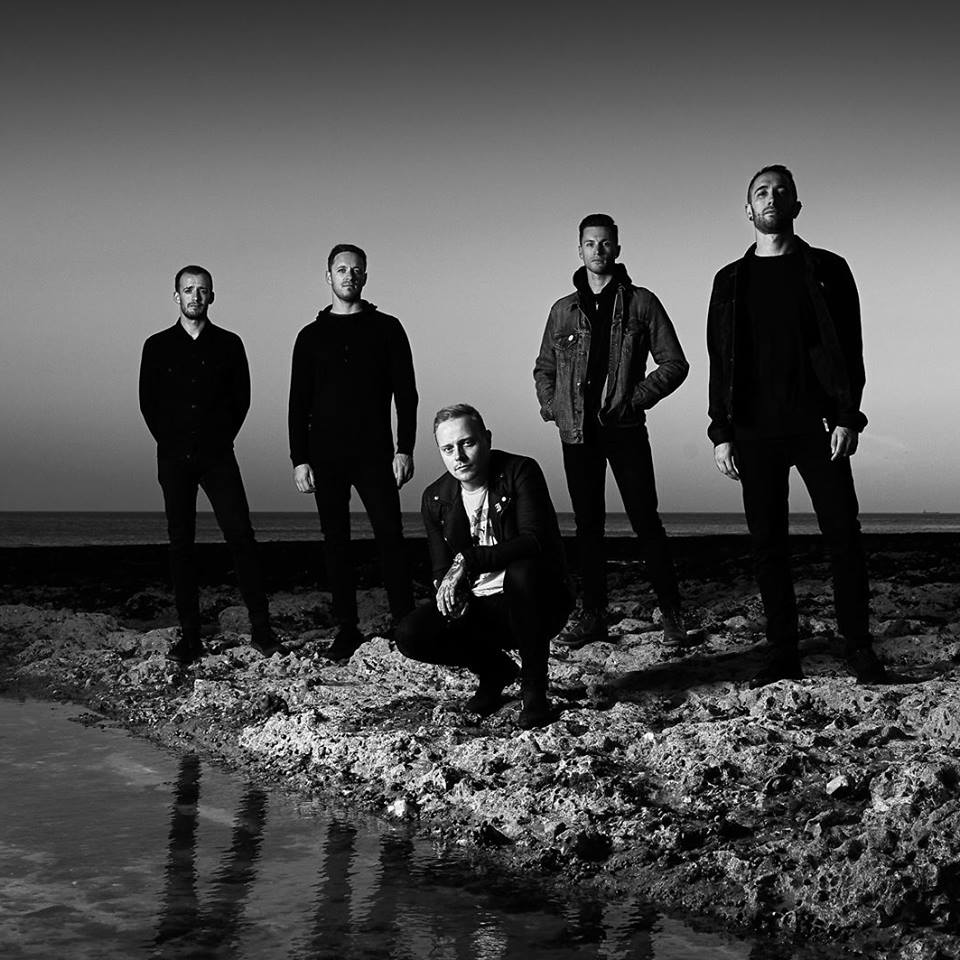 After having released one of their (if not) best records 'All Our Gods Have Abandoned Us' Architects are back to release a brand new single "Hereafter" , announce a huge EU & US tour and announce information about their full album 'Holy Hell'!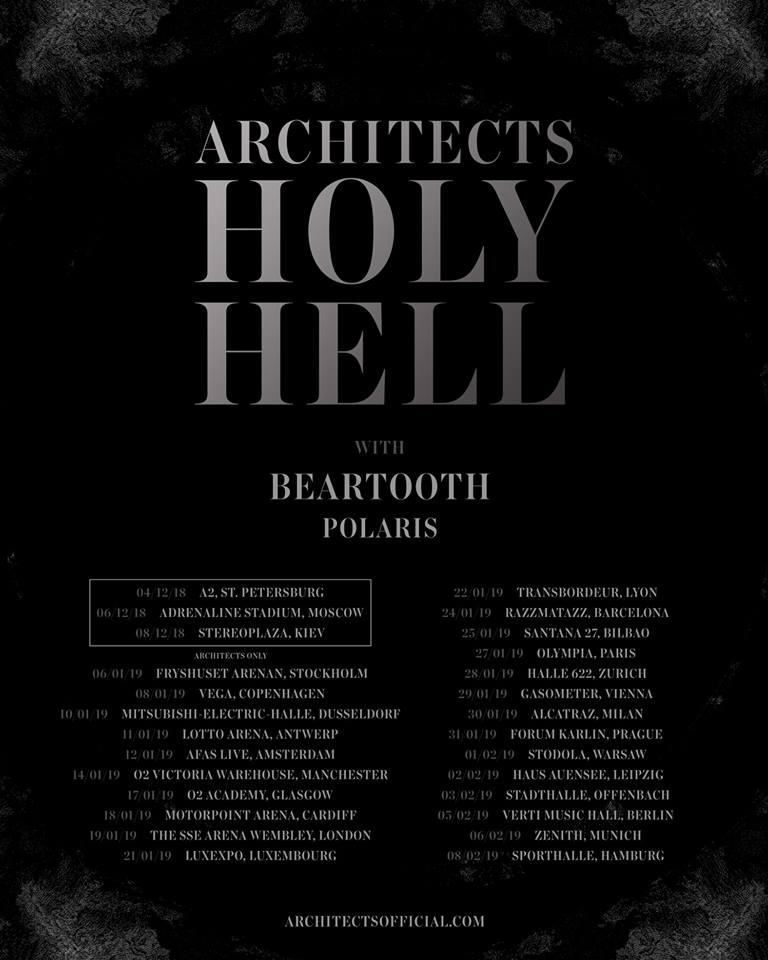 So here we have the official tour dates where they will be assisted by incredible metalcore bands Beartooth and Polaris! Besides obviously needing to attend this one because of Architects you also need to witness this live for Beartooth and Polaris. Beartooth is one of the best known and well respected bands in the scene and Polaris are one of the best up and coming core bands from this year. If you love metalcore I honestly don't see a single reason why not to come, so be there!

So finally Architects have released another single of their up and coming record 'Holy Hell' which will get released on the 9th of November. The first taste of the record was when they decided to release "Doomsday" which has received only love from fans. But now it is time to talk about "Hereafter" which got out just today on the 12th of September via Epitaph Records.
It is honestly a great listen for both fans of band and for people who are starting to get into them. This and "Doomsday" combined really define what Architects are about. They produce hard hitting metalcore with a lot of emotional value to go with it. Incredible all around.
Pre-order this beauty right here!
Architects:
Sam Carter – Vocals
Tom Searle – Guitars
Dan Searle – Drums
Alex Edwin Dean – Bass
Adam Christianson – Guitars