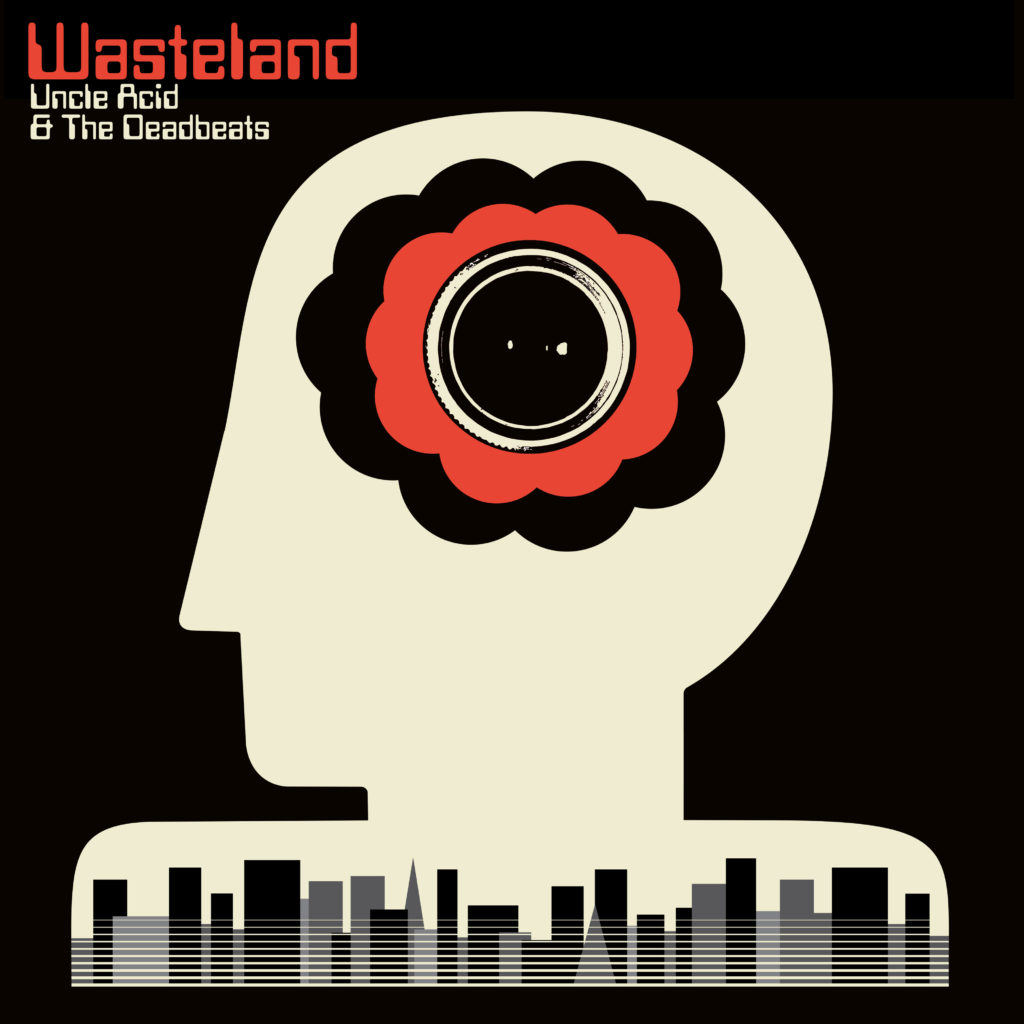 Uncle Acid & The Deadbeats
Wasteland
Rise Above Records
In addition to having a keenly honed knack for riff-driven/pop-tinged sugar-and-sludge psychedelia, Kevin Starrs does atmosphere better than anybody working in heavy music today. As creative force and sole constant member of Uncle Acid & The Deadbeats, his albums play like 70mm cult horror classics bootlegged onto well-worn VHS cassettes, casting their cathode ray glow over otherwise darkened bedrooms. The colors are vibrant but washed-out, it's warbly and more than a little distorted, the on-screen movements leave tracers, and the whole thing has just enough fuzz and static on it to seem genuinely creepy. Acid-steeped, with a heavy dose of psychopaths, brainwashers, and a ready steady flow of that red red kroovy, the Uncle Acid canon is a grindhouse marathon for the mind's eye. The latest opus from Starrs and Co., Wasteland, brings the "post-apocalyptic dystopia" genre into the oeuvre, a tale of walled cities, mindless masses, piped-in propaganda, and hidden computer discs filled with long-forgotten memories and perhaps the keys to freedom. The premise may sound prog, but the execution is blessedly pure classic rock hesh.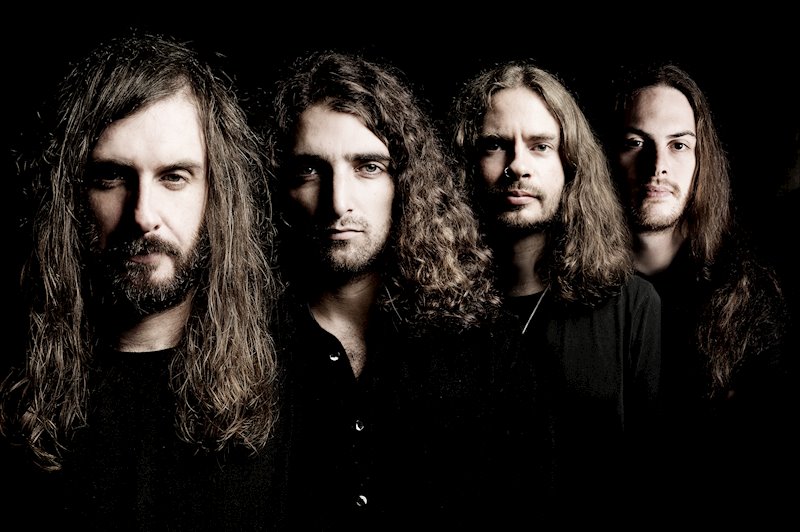 Starrs spent a large chunk of last year remastering and reconfiguring the band's legendary 2010 demo Vol 1, and it seems like that work rubbed off on Wasteland; it plays up the fuzz and vintage keyboards like nothing they've released since, and no matter how solid and heavy the rock gets, you're never too far from something swirly and woozy. An ominous voiceover leads to slashing power chords on the opener "I See Through You," giving way to a pulsing bassline and those ever-familiar Uncle Acid double-tracked harmony vocals. "Shockwave City" is a meaty-riffed, phase-shifted shoutalong stomper, the uptempo charger "Blood Runner" sounds like the Deadbeats having a go at Iron Maiden, and lead single "Stranger Tonight" is a slab of psych-pop that could be the cousin of Vol 1's "Dead Eyes of London," the Stooges crossed with Black Album-era Damned. The band stretches out on "No Return," a sleazy, slinky slow burn that finds its groove somewhere between a glam-rock strut and a doom-metal thud before descending into a trippy two-minute coda, and especially on the epic title track, with a heartbreaking first half that feels like "Planet Caravan" meeting up with "Spanish Caravan," and a second half of heavy, roiling psych-jazz. The Doors influence shows itself again in the organ line of the bouncy tromp "Bedouin," while album closer "Exodus" begins with a 70's public television synth and concludes with a harrowing, haunting ninety seconds of martial drums, blood-curdling screams, and a desolate windscape.
Wasteland's bed tracks were recorded live in studio at the legendary Sunset Sound Recorders in Los Angeles (the guitars were run through the same echo chamber used on the first five Van Halen records)  with engineer Geoff Neal (Nine Inch Nails, Motorhead), but in keeping with their firmly held DIY-aesthetic, it was completed in Starrs' home studio. There are no musical left turns taken, no piano ballads or death metal exercises or synth-pop excursions; this is a band that is very comfortable and adept in their wheelhouse, and longtime adherents will be instantly familiar with what's going on. In the hands of a lesser band, this might be a problem, but Uncle Acid & The Deadbeats have managed to forge one of the most singular and recognizable sounds in the genre over the past eight years, all sweet spot and no rut. Lots of bands (and I do mean lots of bands) have trod that Sabbath-inspired ground, but very few have been as successful at finding something new to do with it as Uncle Acid. Like all their albums, Wasteland is a trippy, spooky, fully immersive experience, one that'll sink in deep and keep you up at night. But as the great Unknown Hinson has taught us, "Sometimes being scared can be fun." Give Wasteland a shot, and you'll see.