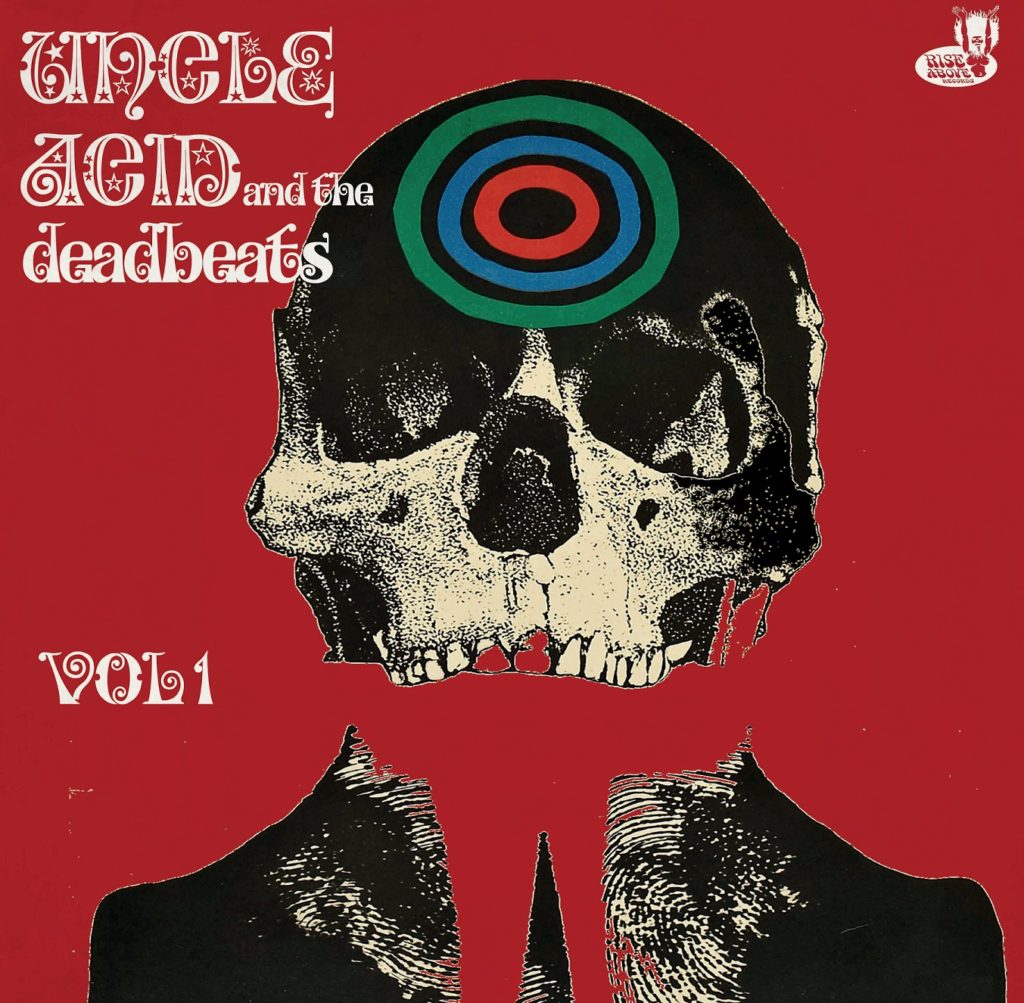 Uncle Acid and the Deadbeats
Vol 1 (Reissue)
Rise Above Records
Vol 1, the first album to carry the Uncle Acid and the Deadbeats moniker, has acquired a near-mythic status since its original release in February 2010 (not coincidentally, 40 years to the day after Black Sabbath was unleashed upon an unsuspecting world). Written, performed, and recorded entirely by then-unknown mastermind Kevin Starrs, the no-budget album's entire production run consisted of 30 self-distributed CD-R's. Starrs used what little profits there were to help fund the recording of the now-classic follow-up effort Blood Lust, and Uncle Acid and the Deadbeats (now a full band) were well on their way to becoming one of the darkest stars in the stoner metal universe. As their popularity grew, so did the reputation of Vol 1; it became highly sought by ravenous collectors, and highly exploited by unscrupulous bootleggers. Despite constant overtures from fans and label executives, Starrs refused to allow its reissue until he was able to personally oversee a thorough remixing and remastering; "It was a DIY project from the beginning," Starrs explains, "so I wasn't going to give it up and let someone else mess with it." After six years on the record-tour treadmill, and with Uncle Acid on a well-deserved break, he fortunately found the time to mess with it himself, and Vol 1 will finally be hitting shelves (via Rise Above Records) and streaming services this Friday the 13th.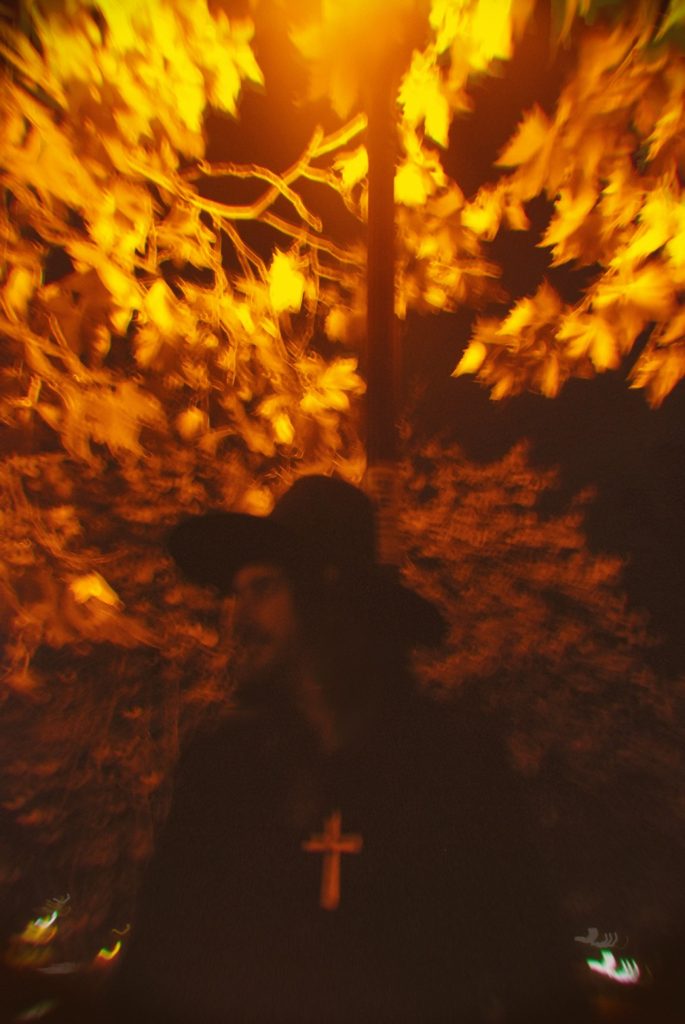 In Starrs' own words, Vol 1 was made "with little knowledge or regard of conventional recording techniques," and even with the recent polishing it remains a raw and shambolic affair; as you listen, you can tell he's still figuring out exactly how everything works and making up the rest as he goes along. It's a bit of a rattletrap, yes, but a glorious one, and it's striking that even in this embryonic state, the entire Uncle Acid ethos is nearly fully formed; the vintage riffing, the off-kilter harmonies and bubblegum bridges, the blood-spattered lyrics and psychedelic grindhouse imagery. Not much here would sound out of place in a more polished form on any of their later releases, from the ferocious minor-key boogie of "Crystal Spiders" to the stoner garage throwdown "Wind Up Toys," the mystical stomp "Witches Garden" to the shrieking, blood-red surf rocker "Dead Eyes of London." Perhaps the most fully realized track here is "Do What Your Love Tells You," a menacing big-riff machine that utilizes Starrs' Ozzy-as-an-Everly vocal stylings to perfection before shifting gears into a raga-tinged acoustic coda that may stand as the single brightest sounding moment in the entire Deadbeats oeuvre. Structurally speaking, the biggest difference between this album and its subsequent follow-ups is in its use of keyboards; Vol 1 brings the vintage synth and organ sounds way up front in the mix, giving songs like "Don't Know" and particularly "Lonely and Strange" much more of a Doors or Iron Butterfly vibe than we're accustomed to, adding nuance and textural flavoring to Starrs' Spector-in-Hell Wall of Doom production.
The lo-fi/high concept aesthetic of Vol 1 reminds me a bit of the White Stripes, had Jack White been a single man obsessed with Black Sabbath and schlock horror rather than obscure bluesmen and color schemes. Rough-hewn and ramshackle, it nevertheless illustrates Starrs' unrefined yet potent prowess as a musician, a songwriter, and a visionary, and offers ample evidence as to how a record that was "self-funded, self-recorded, and self-released to a fanfare of silence" was able to help launch the career of one of the most lauded heavy rock acts of the last decade. With seven years' hindsight, it's obvious that Vol 1 is the blueprint, the demo, for all that came after; if you enjoyed Blood Lust, Mind Control, and The Night Creeper, or if you like your retro-metal with a spooky sheen, don't hesitate to pick this one up.