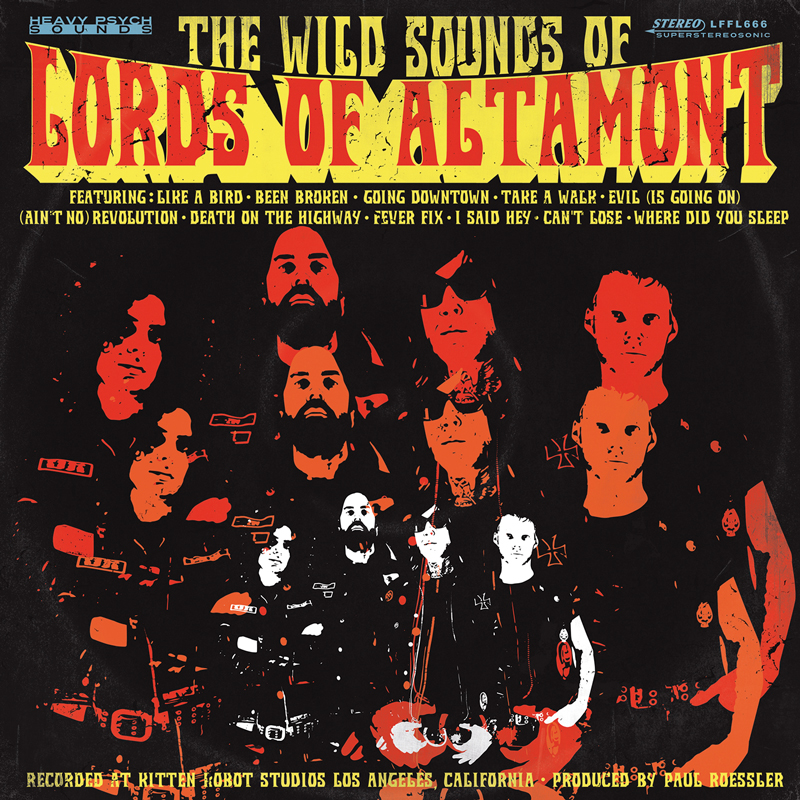 Lords of Altamont
The Wild Sounds of Lords of Altamont
Heavy Psych Sounds
Since their founding in late 1999, the Lords of Altamont have been preaching the gospel of high RPMs and low morals, the Good News about being bad. Well-versed in the rituals, scriptures and sacraments of the sages and prophets who preceded them, the LA-based congregation has unleashed another electrifying testimonial to the healing powers of rock and roll on their sixth album, The Wild Sounds of Lords of Altamont. It's a cranked-up, psychedelic biker/garage joyride from Detroit to Berdoo, all virile riffs and swirly Farfisa; you can hear the leather and sunglasses, smell the exhaust fumes and truckstop incense. Vocalist/organist/head shaman Jake Cavaliere, guitarist Daniele Sindaco, bassist Rob Zimmerman, and drummer Steven Van Der Werff are a finely tuned machine, expertly spitting out blasts of santification that baptize you with a shot of whiskey and a punch in the mouth.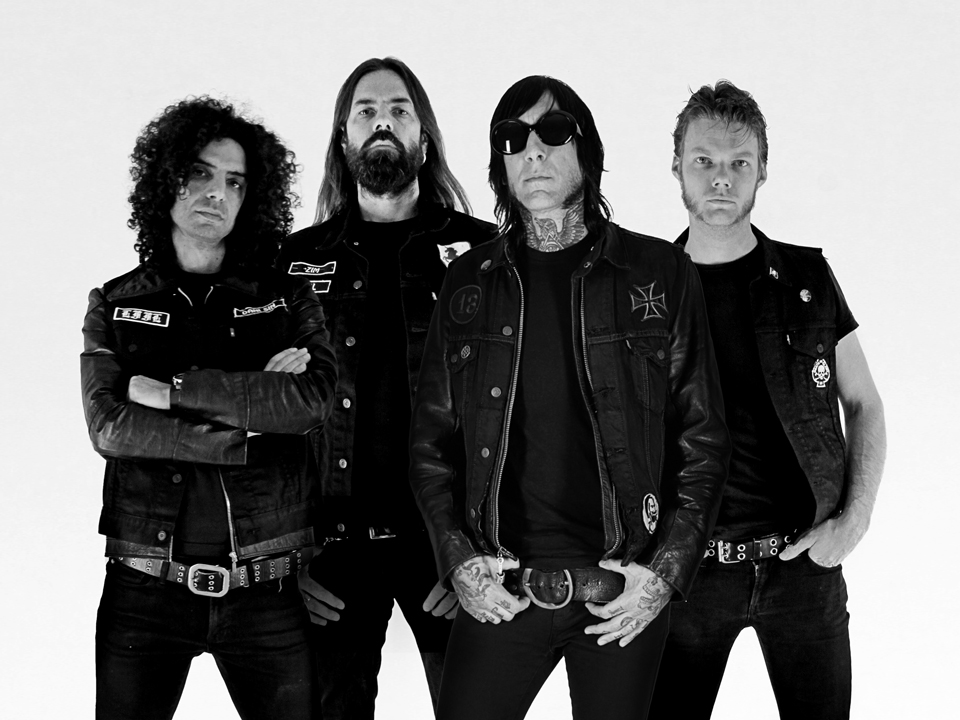 Full of short, sharp shocks, with nothing lasting over three-and-a-half minutes, The Wild Sounds of Lords of Altamont wastes no time with warm-ups or pleasantries. Album opener "Like A Bird" goes immediately on the attack, all revved up like a SoCal MC5, while "Been Broken" sounds like Mötorhead making a guest appearance in a late-60s beach movie. Lead single "Going Downtown" uses a healthy dollop of gloopy garage organ glue to fuse together "Raw Power" and "Search and Destroy," "Fever Fix" splits the sonic difference between Steppenwolf and the New York Dolls, and "Take A Walk" kicks off with "Be My Baby" drums quickly giving way to a snotty, slide-soaked kiss-off. The band deliver a raucous, fiery rendition of the Howlin' Wolf classic "Evil (Is Going On);" Cavaliere's grittier, screechier moments here put me in mind of another legendary reverend of rock and roll, Paul Stanley. The album slows down only briefly, for the eerie, moody intro of the final cut, the I-was-a-teenage-devilman fantasy "Where Did You Sleep."
The eleven sweaty sermons on The Wild Sounds of Lords of Altamont are earworms with knuckle tattoos, catchy, punchy numbers with a cigarettes-and-cheap-wine aftertaste. It's packed with hooks and caked in road grime, like if The Hives tooled around on badass hogs instead of matching Vespas. Those searching for a blast of rock and roll salvation in these troubled and uncertain times need look no further; there's a home for you here, glory hallelujah, and praise the Lords.