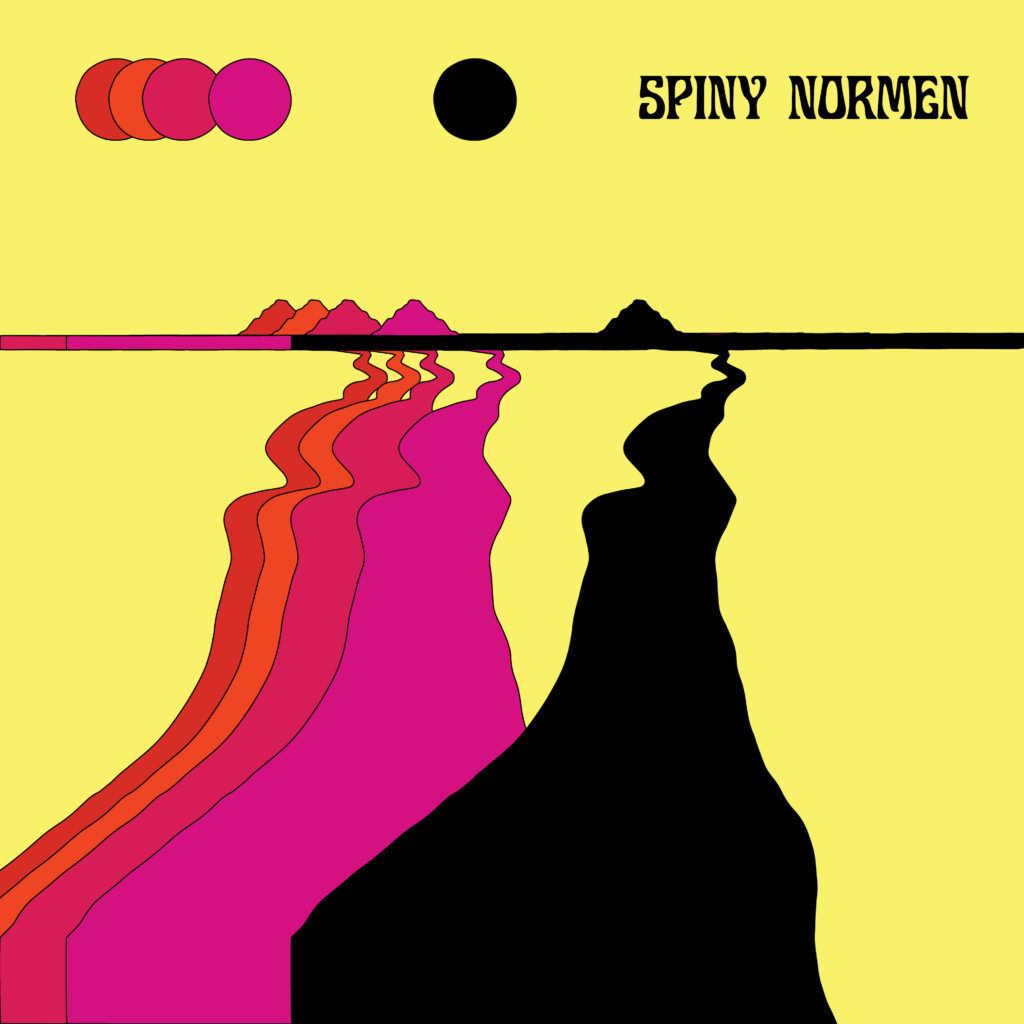 Spiny Normen
Spiny Normen
RidingEasy Records
Release Date: March 2, 2018
Recorded nearly four decades ago at a Texas community college and unreleased until now, Spiny Normen is a raw but robust chunk of primo psych-prog, a skunky blend of hard rock and krautrock caked in a hallucinogenic patina. Rescued from collector's-shelf obscurity by RidingEasy label head Daniel Hall and Permanent Records owner Lance Barresi for inclusion in their ongoing (and highly recommended) Brown Acid anthology series, it stands up both as a fascinating relic of its era and as a kick-ass rock and roll record that's both of and ahead of its time.
Awash in a swirl of organ and fuzz, the eight songs here are often progressive but never pretentious; they stretch out but never meander into jam-band territory, and even at their most Anglophilic their Texas roots raunch shines through, especially on rockers like the grimy post-punk space rock opener "Arrowhead" and the straight-up blues-tinged kicker "Carry Your Water." The flute-led "The Bell Park Loon" brings to mind a Jethro Tull that was way less into folk and way more into rock, and "To Meet the Mad Hatter" begins life as a Doors-with-a-mellotron trip to the heart of the sun before transforming into a riffed-up chugger that somehow sounds like Television or Sonic Youth playing classic covers with Robert Plant singing lead. The driving "In the Darkness of Night" continues to show the Zeppelin influence, with its near out of control drumming and instrumental sections that recall "Achilles' Last Stand." One of the things that brought bandleaders Gerry Diaz and Steve Brodniak together in high school was a shared love of Alice Cooper, and spooky psych-freakouts like "Wrecko Wild Man Ride" and the terrorizing tale of "The Monkeyweasel" share that act's sense of warped derangement; playful and exuberant but always slightly sinister. The eight-minute space rock opus "The Sound of Younger Times" throbs and pulsates like Hawkwind jamming with Van der Graaf Generator, its cyclical riff and mid-song mindfuck bringing Spiny Normen to a logical and fulfilling conclusion.
Spiny Normen's debut was also their swan song. The group disbanded shortly after the sessions concluded, and the recordings remained ensconced in the haze of history, unknown to the general public. Thanks to the efforts of Hall and Barresi, we can fully examine and enjoy this unvarnished, unspoiled slab of late-70's acid rock in its purest form; a group of kids, inspired by their idols and whatever mind-expanding substances they could scrape together, plugging in, turning up, and getting it on. Spiny Normen is a grimy kaleidoscope, a lost classic psycho-fuzz headtrip for heads, heshers, and hard rockers of every generation.