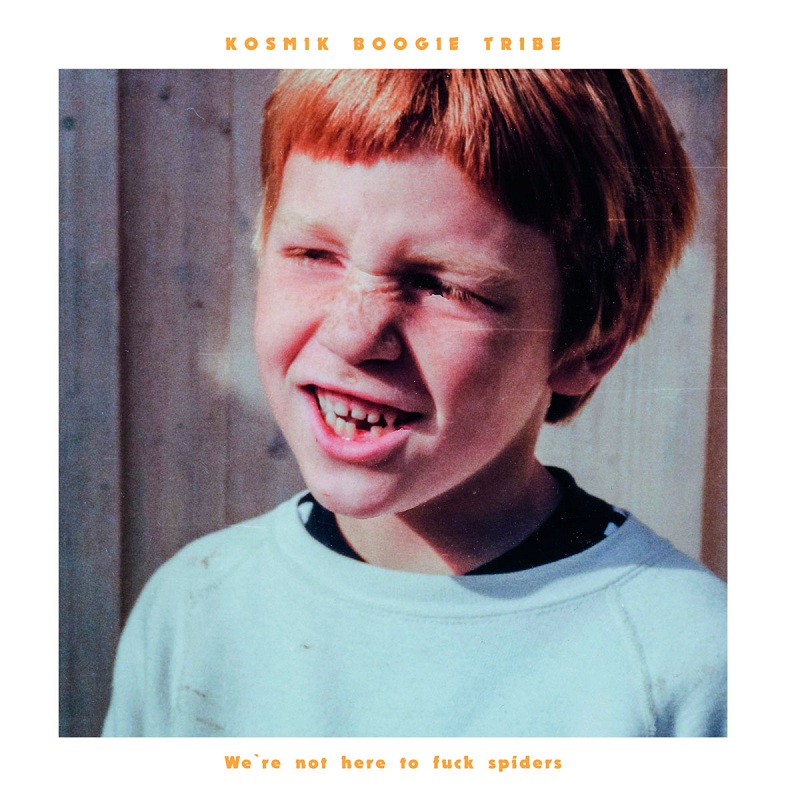 Kosmik Boogie Tribe
We're Not Here to Fu*k Spiders
Rural Rebel Rock/Tiger Records
Release Date: April 6, 2018
The third release from Norwegian quintet Kosmik Boogie Tribe, We're Not Here to Fuck Spiders, is an incendiary slab of no-bullshit, gutbucket rock n' roll. True to its title, it's not here to fuck around, it's here to get the job done, and that job just so happens to be whooping your ass. Eight songs in a shade over a half-hour, and it barely slows down to take a breath from sonically punching you repeatedly in the face and gut. No time is wasted on current events or social commentary, or hackneyed relationship analyses or sad-sack treatises on man's inhumanity to man; instead, the primary themes here seem to be getting fucked up and fucking shit up. Raw-boned and roughly hewn, We're Not Here to Fuck Spiders is the sound of a band for whom making a record and making a racket are the same damn thing.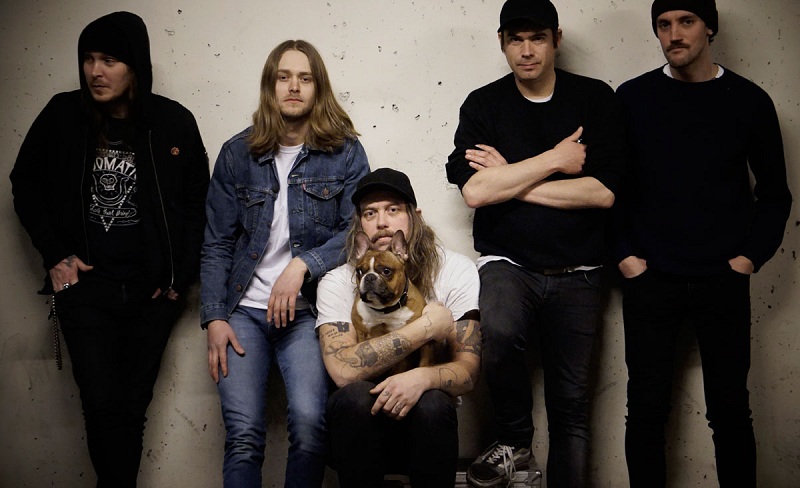 Stripped down, bareknuckled rock à la the Brothers Young and Da Bruddahs Ramone is the name of the game on We're Not Here to Fuck Spiders; hard-as-nails riffs over an unendingly driving rhythm, with bright flashes of power pop and lyrics about vice, sin, and the pleasures of the flesh. Rollicking opener "Creatures of Habit" sounds like the Wildhearts and the MC5 playing "Raw Power," with a middle eight made of handclaps and cotton candy; the paean to paranoia "Optical Migraine" comes off like a hard rock Sloan or a heavier Hives, and "I've Had Enough of You" spends most of its 4:21 as the twitchy, ill-mannered offspring of the Stooges and the Monkees before degenerating into cacophony. "Looking Out for Number One" is a sneering, foul-mouthed promise of revenge, while "The Rat" is a bile-filled blast of vitriol aimed squarely at what their bio refers to as "the ratshit music scene in Oslo Squid City". "We've Got the Cash" is the musical equivalent of a getaway car, all screeching slide and pounding bass, with Dave Grohl-meets-vintage Paul Stanley shouts over prime Bon Scott-era AC/DC riffing. The album's centerpiece, the travelogue epic "Pablo Was Here," is Kosmik Boogie Tribe's "Freebird," a spoke-sung slice of heartland Americana-style rock that turns on less than a dime into a Fly on the Wall outtake with a shredtastic extended outro solo that's pure Gibson-into-Marshall bliss.
If what you're looking for is note-perfect performances or technical virtuosity, this may not be the record for you. If you want political observations or poetic lyricism, you might want to look elsewhere. But if no-foolin', down and dirty goddamn rock and fuckin' roll is what your mind and body crave, you could do a whole lot worse than to cram We're Not Here to Fuck Spiders directly into your earholes. It's a raucous, spiky, two-fisted bruiser that might just be the most potent chunk of pure rock and roll that I've heard so far this year.