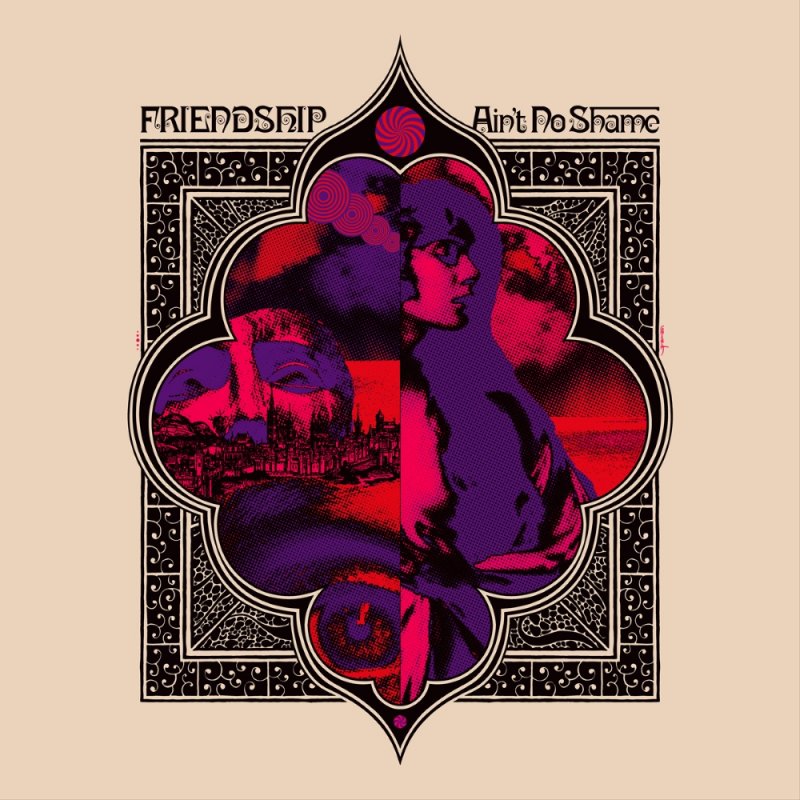 Friendship
Ain't No Shame
Kozmik Artifactz
Release Date: May 25, 2018
Ain't No Shame, the eagerly anticipated second full-length from Norwegian trio Friendship, should be classified as a mood-enhancing substance. The first time I heard it, it pulled me out of the kind of piss-poor headspace that can only come from five hours cooped up in a car with two cranky children and an more than exasperated spouse. I was actually a little nervous to hit play that first time, for fear that my mental and physical exhaustion might negatively color my feeling toward the material. But by the end of the Monkees-and-Cream-playing-Cheap Trick opener "Are You Ready," I was grinning ear to ear. Somewhere in the middle of the jazzy delight "Harmony Turns to Sound," my dopey grin turned to slack-jawed awe. And within three seconds of the stomping funk-rock romp "Fire," I actually laughed out loud from the combination of amazement and joy. I went to bed that night with a smile on my face and a sense of contentment in my heart, and I have Fredrik Skalstad (drums & lead vocals), Martin Morland (bass), and Sander Eriksen Nordahl (guitar) (along with their litany of guest musicians) to thank for that. It brought me up when I was down, and there's not too many higher accolades than that.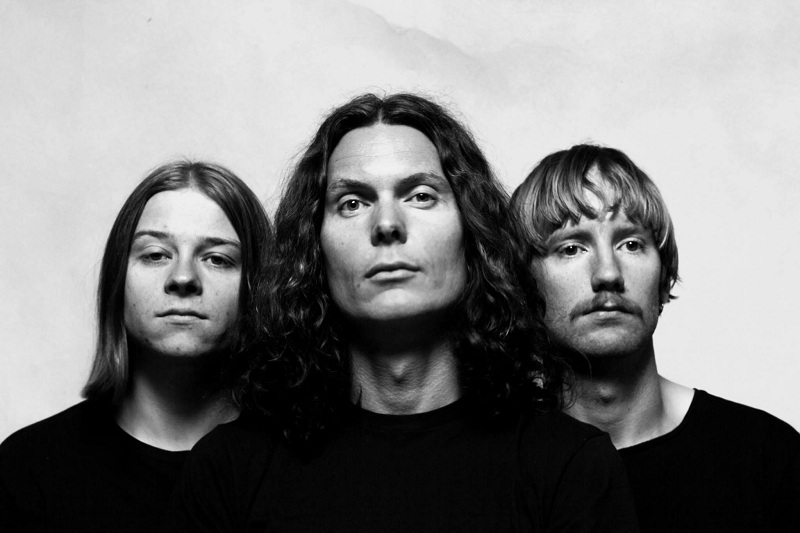 The album is front-loaded with hook-laden rockers, fuzzy little earworms one and all; the rollicking drifter's anthem "Gypsy," the call to action/imaginary Saturday morning kid's show theme song "Are You Ready," and the title track, a horny little thing with a wiggling bottom end and a jangly chorus of pure honey. Complete with full brass complement, "Harmony Turns to Sound" sounds like a long walk outside on a sunny summer day in Cartoonland, while the happy, hummable "Got Me Feeling So Good" is three minutes of pure psych-pop perfection (the transition from the verse to the chorus does it for me every single time). "Moments" spends its first half as a lush, Mellotron & whiskey-soaked lamentation, before reaching a Floyd-ish coda with a blazing fuzz guitar solo from Nordahl, and the funked-up "Fire" serves to remind us that yes, Parliament damn sure counts as stoner rock, too. "Alaska Night" covers a lot of ground, combining a pulsating, psychedelic verse, an exploding chorus, and a four-on-the-floor synth-dance middle with an epic, cross-country set of lyrics that reminded me a little of something off Dylan's Bringing It All Back Home; call it "Fredrik Skalstad's 115th Dream." "Live Peacefully" is maybe the only late-'60s protest music/mid-'70s jazz fusion hybrid I've ever heard; it's an uplifting, ultra-positive paean to unity and brotherhood that also sounds a lot like the soundtrack to a car chase scene in some gritty detective flick.  Ain't No Shame reaches climax with "Truth in Your Lies," which begins life as a molasses-sweet doom-speed burner, Skalstad out-and-out testifying, and a bright, harmony-laden chorus, before launching into deepest, trippiest space, the rhythm section serving as engine and navigator while Nordahl fires off dueling salvos of laser-sharp freakout guitar. It's a high spot on an album that's stuffed to bursting with high spots.
The whole thing sounds amazing, full and luscious, concurrently classic and brand spankin' new. Morland never stops grooving, like he's looking for the sweet spot between John Entwistle and Bootsy Collins, Nordahl handles the full rock spectrum with tasteful aplomb, and for a guy like me that worships Levon Helm, Mickey Dolenz, Karen Carpenter, and Andy Sturmer,  Skalstad's crisp n' swingin' drumwork (man oh man how about that bass drum tone) and impassioned vocals ticks off a whole bunch of boxes.  (I'd also be remiss if I didn't mention the contributions of Kjell Rønningen, whose keyboard work adds multiple layers of textural beauty to the work.) This is modern-day classic rock that's not the least bit afraid of the funk, it's power pop that makes so many moves and twists and turns it can't help but be a little bit prog. There's sunny psych and soul, there's stoner rock riffs a-plenty, and there's an unending, unrelenting worship of the groove. In lesser hands, this elemental chockablock might be distracting or come off half-baked, but Friendship's bright blend is a beautifully blissful intoxicant. Ain't No Shame is a forty-minute smile, a fuzzy embrace from a blacklight poster, a warm wash of Technicolor joy, and quite possibly the retro rock record of the year.