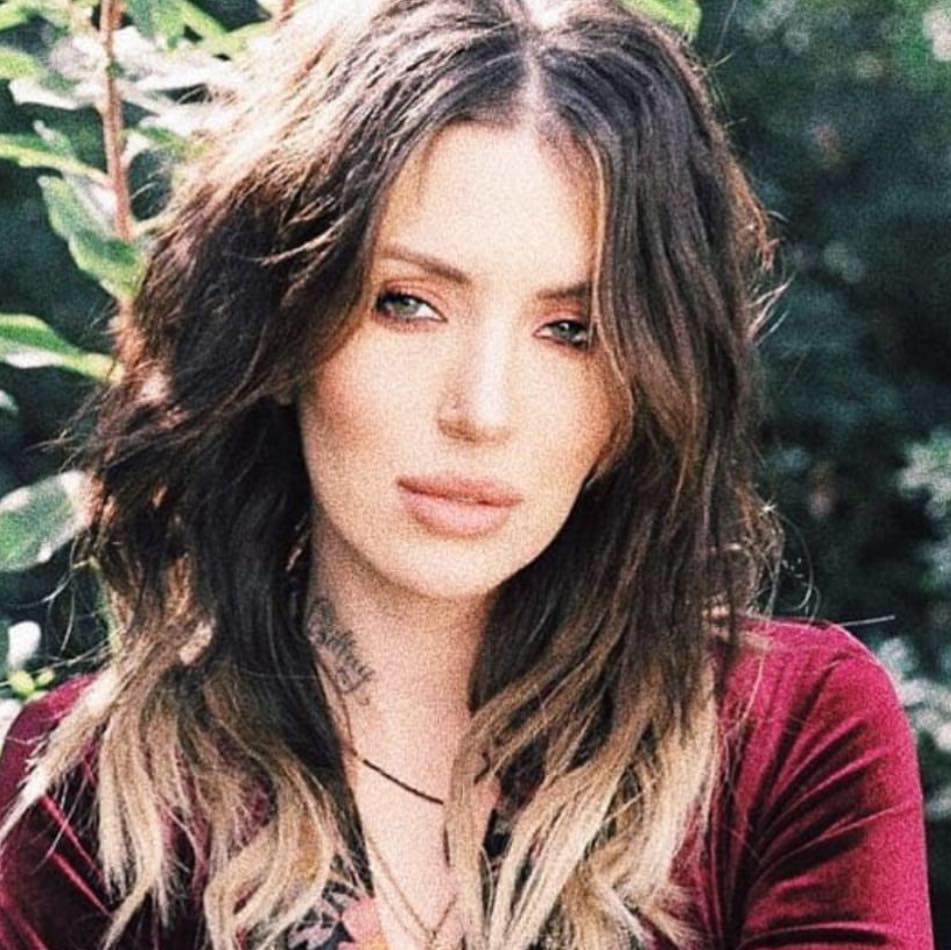 *This is part of our "Aftershock Festival 2018 Spotlight" where we branch out and focus on some of the up-and-coming bands that fans can see at this year's Aftershock Festival on October 13th & 14th.  This week, we're checking out DOROTHY.*
Los Angeles-based Dorothy brings bluesy rock with a sixties and seventies feel to the stage at this year's Aftershock Festival. With a voice that's equal parts Grace Slick and modern-day Janis Joplin, namesake and lead vocalist Dorothy Martin sings sleazy dive bar anthems that ooze with sex appeal and rebellious freedom. The band – which also includes Owen Barry (guitar), Leroy Wulfmeier (guitar), Eliot Lorango (bass), and Jason Ganberg (drums) have just released their sophomore album '28 Days in the Valley' earlier this year as a follow-up to their successful 2016 debut 'ROCKISDEAD.' Check out their highly entertaining music video for "Dark Nights," directed by industry veteran Chris Marrs Piliero (The Black Keys, Ariana Grande). It's a great track and equally kickass video that shows the band's comedic side and even features a surprise appearance from Napoleon Dyanamite's Pedro.
The Budapest-born, San Diego-raised Martin became sober during the recording of '28 Days in the Valley,' whose title refers to the timeframe and location of its making. The album was produced by band manager Linda Perry (4 Non Blondes) whose star-studded producer résumé includes such names as P!nk, Christina Aguilera, and Gwen Stefani. Prior to her sobriety, Martin was scolded by Perry one morning for showing up trashed from partying until 5 AM the night before. After arriving to the studio at 11 AM and still displaying clear signs of the intoxication from the previous night, Martin laid down a less than stellar vocal performance to which Perry responded, "You just made this incredible band sound like fucking shit and there's not one vocal I can keep here. Are you drunk?" Perry continued by warning, "If you feel you can't do this, tell me now because you're wasting my time. You are better than this. Call your sponsor, go to a meeting, get your shit together because these songs are great and we are going to make a fucking great record." Martin admits it was the wake-up call she needed and that the album-making was a very healing process for which she is ultimately grateful. She says, "I kind of dedicate this entire album to people who might be struggling with addiction and alcoholism."
Much of the record's lyrical subject matter draws inspiration from Martin's own personal experience, particularly during the tracks dealing with her ex-boyfriend, such as on the band's latest single "Flawless." The lyrics are honest and hard-hitting in lines like, "You said you loved me, but you threw me out in the garbage/Now I'm starting to stink but everybody thinks I'm flawless." Musically, it's bluesy and heartfelt with an overall uplifting vibe. Check it out below.

If you are planning to attend Aftershock in October, be sure not to miss Dorothy as part of Sunday's lineup for what promises to be a memorable and moving performance. Get your tickets for Aftershock Festival 2018 here.