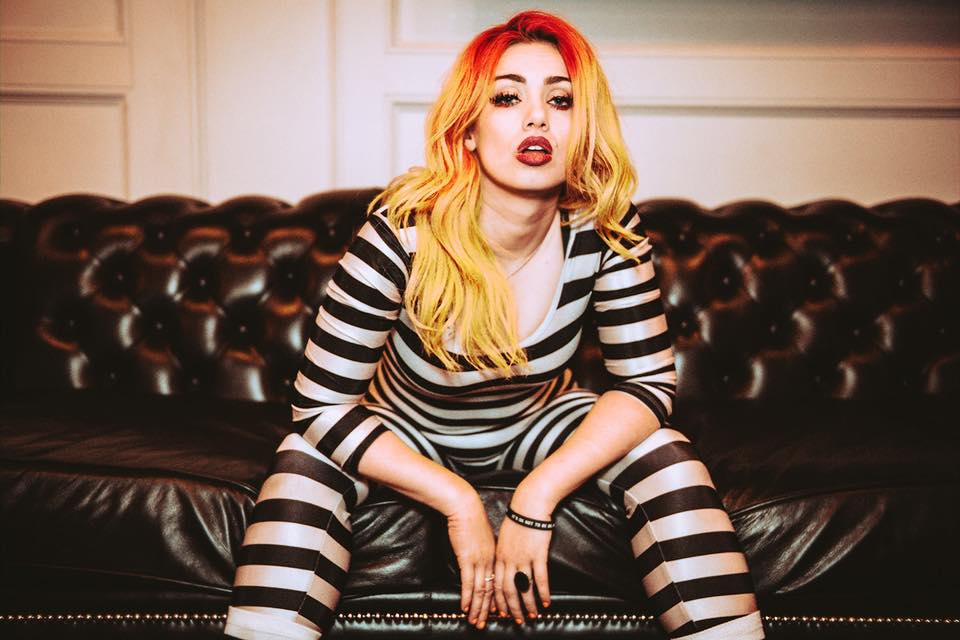 SUMO CYCO the Hamilton, Ontario four-piece is fronted by former teen sensation, Juno nominee, and Capitol Records artist Skye Sweetnam, but SUMO CYCO have proven they are nothing but uniquely authentic. Reincarnating as her alter ego, "Sever", Sweetnam left her bubble-gum past behind and embraced her true calling – heavy rock with an electrifying twist.
To date, SUMO CYCO have released two full-length albums, 'Lost in Cyco City' and 'OPUS MAR' .Not only have they gained high traction by self-directing and producing grindhouse-esque movie videos (attracting over 2.6 million YouTube views and counting), they have all received awards such as "Best Female-Fronted" band at the Toronto Independent Music Awards, top finalist in the John Lennon Songwriting Competition, Indie Week Canada "Best of the Fest" (prize included a trip to play Indie Week Ireland) in 2014 as well as Best Hard/Loud Recording at the Hamilton Music Awards 2015. SUMO CYCO's live performance is impossible to be ignored. With undeniable energy and attitude, they have completed six trips to Europe in three years, growing their fan base each trip. SUMO CYCO has been part of festivals such as Warped Tour (Kevin Says Stage), Sound of Music (Main Stage), WTFest (Main Stage), Planet Rockstock, Winter Rocks (Sheffield UK) Canadian Music Week, NXNE and many more. The band has shared stages with The Offspring, Coal Chamber, Our Lady Peace, Life of Agony, Hollywood Undead, The Birthday Massacre, Hollerado, and FOZZY, to name a few.
This week on Talk Toomey: The Metal Nexus Podcast host Joshua Toomey welcomes SUMO CYCO vocalist Skye Sweetnam and guitarist Matt "MD13" Drake. The band talks about the late great Vinnie Paul of Pantera/Hell Yeah attending one of their recent shows in Las Vegas. Toomey also talks to the band about their DIY approach to their videos and the band itself. They also talk in depth about Skye's past as a pop singer and touring with Britney Spears and also being the singing voice of Barbie. You can hear the entire conversation below.