Sunshine & Bullets is:
Rich Keane, Jr. – Guitar/vocals
Amanda Hamers – Bass/vocals
Kyle Wolfram – Drums
Former members (bass) – Sam Brown, Chandler Cornell

The Centauri Conspiracies Part 1 – The Awakening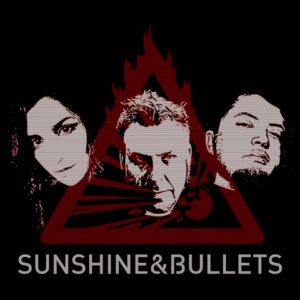 Just as the year passes from 2017 into the dawn of 2018 it seems appropriate to look backwards and forwards at the same time in preparation for Part 2 of The Centauri Conspiracies, due out in the early part of the year by one of Florida's premiere and unique bands, Sunshine & Bullets. While the first album, The Centauri Conspiracies Part 1 – The Awakening was released about a year ago, it deserves a review to get those that have not heard of this incredible band before caught up and jonesing for the new release.
First, a little history. Out of Tampa, FL, Sunshine & Bullets was formed in 2010 by bassist and vocalist Amanda Hamers after recruiting guitarist and vocalist Rich Keane, Jr. and drummer Kyle Wolfram, both who had played with Hamers in previous bands, for a, then, unnamed musical project. After writing a number of songs, the band decided that it was time for a name. Once discovering that their first choice, Breakfield was taken, Keane suggested Bullets and Sunshine that was changed to Sunshine & Bullets on Wolfram's recommendation. By 2011, Sunshine & Bullets self-released Fight of Andromeda, a concept album based on the struggles of the newly formed band. Alternating male and female vocals over a pop-rock, guitar based grooves, however, left the band wondering what set them apart from other, widely available music in the growing field of bands, leading to the 2012 and 2013 releases of Ignition and Combustion. Throwing out their original, pop-rock based notions of what they were and wanted to become, these two EPs showed a willingness to search and experiment with what music meant to the collective band. Written as a contrast to their first album, Triangulum Mechanism was released in 2014 as a culmination of the experimentation and ever-evolving musical maturity developed through Ignition and Combustion. Triangulum Mechanism was, in fact, the first album that drew me into the growing fan base of Sunshine & Bullets and remains on many of my playlists. Shortly after its release, Amanda took to the seven string guitar and added Sam Brown on bass. After an amicable split, he was replaced by Chandler Cornell, who remained with the band for a year and a half before making a clean exit, again leaving Sunshine & Bullets the stunning trio they seemed destined to be.
Since their inception in 2010, Sunshine & Bullets has developed deep roots in the musical community and performed at a number of large festivals and shared the stage with large touring acts like Imagine Dragons, Brett Michaels, The Used, Stone Temple Pilots, Chevell, Anberlin, Jane's Addiction, Filter, Helmet, Foxy Shazam, Falling in Reverse, Middle Class Rut, Civil Twilight, Saving Abel, Framing Hanley, Cinder, Days of New, John Rzeznik, Stroke 9, Smile Empty Soul, Local H, Adema, Eye Empire and many more, including just about every great band from the entire state of Florida. In addition, the single, "Feel Good" won Song of the Year on the Rock Solid Pressure show and they were voted the Hottest Up and Coming Band by SPOT magazine in 2012. After a rave review of "…go" and "Heartbeat" on the Bubba the Love Sponge radio program in 2013, Sunshine & Bullets were signed to the Melodic Revolution Records label, where they remain today.
With influences ranging from Chevelle, Deftones, Nine Inch Nails, A Perfect Circle, Tool, Linkin Park and Tesseract it comes as no surprised that the Sunshine & Bullets sound is extremely broad and a complete genre amalgamation of styles that can only be defined as theirs alone. With a musical spectrum from soft and atmospheric to dark and brooding, intelligent, thought-provoking and poignant lyrical themes and the equal mix of male and female lead vocals, Sunshine & Bullets has something for everyone to love. While there is not a dog in their growing song list, The Centauri Conspiracies Part 1 – The Awakening is their best yet. Right out of the gate, "Everyone's Watching" shows the power and depth that Sunshine & Bullets brings to bear. Riffy guitar work, complex bass lines and a very heavy drum groove weave the backdrop from which Amanda's gorgeous, warbling Rock vocals juxtapose Keane's rough and clean vocals perfectly. This track sets the stage for the coming songs where anonymity, manipulation and civil judgment are unavoidable as society spirals at the edge of the civil war event horizon. "You Wanted a War" follows with a complex melodic, Alternative Rock flavor. Even with the overall softer musical style enlisted here, there is a very dark level of desperation and deep level of distrust and disgust that bleeds through like the upcoming plague this album eludes to. This is just a taste of the magical songwriting prowess Sunshine & Bullets has been known for. This track strikes hard and deep. Not feeling it or deny that this is the road that, we in society are headed down, "Heads in the Sand" comes up next to prove you entirely wrong. Interesting changes in style and tempo set this song apart from the previous songs. While desperation again permeates the theme, a strong level of frustration is now introduced as proof of our lack of societal backbones being crushed unfolds, beginning with "Divided We Stand". Starting out with a rather dissonant sound, this track evolves into a powerful anthem of why we see all that is bad in the world based on various forms of manipulation forced down our throats by various and sundry sources and why we refused to do a damned thing about them. Not willing to remain silent on the matter, Sunshine & Bullets offers an alternative perspective based on individuals that surround us everyday: our children, significant others, family and close friends as opposed to drinking the Kool-Aid readily available to use if we choose to pay attention and swallow the BS being fed to us relentlessly from all sources of media. Probably the most moving and my favorite track on The Centauri Conspiracies, Part 1 – The Awakening. Continuing on that same theme, "Paralyzed" offers, not only the solution to this problem, but a consequence to turning our backs on what we know is wrong. Melding atmospheric, Alt–Pop based rhythms and strong guitars along with the passionate, melodic vocals of Rich and Amanda, the point is driven home in a pragmatic tone as opposed to the vitriolic thunder the band so obviously repudiate. Again, their songwriting prowess really shines here! "Let the Giant Sleep" closes out the album with the threat of apocalyptic hell-fire. Think that inactivity and ignoring our nightmares keeps the status quo of security of societal sanity alive? Sunshine & Bullets argue that the answer is a resounding "NO!". This powerhouse and skull crushing exit track takes the moral breakdown all the way to the end of days where corruption, megalomania and commercial lies rule with impunity and complete disregard for all that is good in our lives. This begs the questions: "What comes next? Is there hope? What is the real answer to what is corrupting us from the inside out?".
We will have to wait and see what Sunshine & Bullets propose in Part 2 of this epic musical maze of progressive thinking (using the literal definition of the term here, not the political machination fed to us daily) and musicianship. Promising a darker and more foreboding sound and few songs already complete, we, thankfully, have little time to wait for what this unique band has in store. In the meantime, Sunshine & Bullets is a must for all music fans. If you are fortunate enough to see them live, don't do yourself the disservice of making excuses not to see them. As good as their music is, Sunshine & Bullets is a live band (first?) and will never be a disappointment. Don't be shy around Amanda, Rich or Kyle either. They are just as passionate and cool off stage as they are on. They talk the talk and walk the walk. One of a kind group of extremely talented musicians!!!
Track list for The Centauri Conspiracies, Part 1 – The Awakening:
"Everyone's Watching"
"You Wanted a War"
"Heads in the Sand"
"Divided We Stand"
"Paralyzed"
"Let the Giant Sleep"
Recorded, mixed and mastered at Red Lion Audio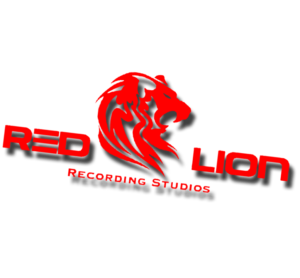 Released on Melodic Revolution Records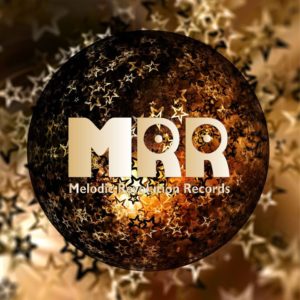 Endorcements include: