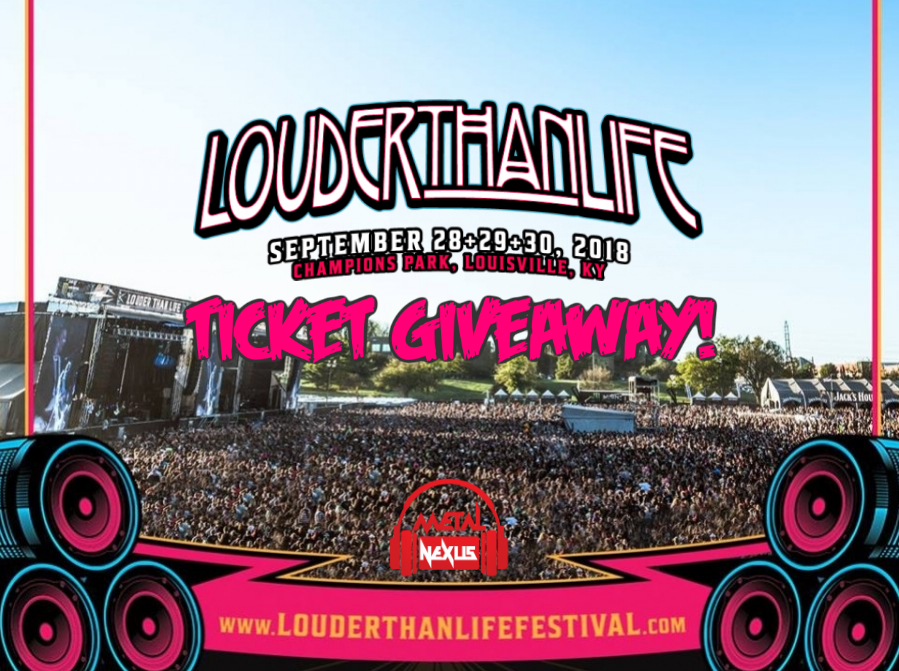 The 5th annual Louder Than Life festival announces massive music lineup for 2018 including Nine Inch Nails, Alice In Chains, Godsmack, and Deftones. The World's Largest Rock n' Roll Whiskey Festival has expanded to three days – Friday, September 28th; Saturday, September 29th; and Sunday, September 30th – at Champions Park in Louisville, Kentucky. Louder Than Life features a selection of award-winning bourbons, whiskey, spirits, craft beer, and some of the best food Louisville has to offer; along with a powerful music lineup of rock legends and breaking talent performing on three stages. The festival celebrates the bourbon culture and culinary heritage of this unique American city.
The daily music lineup for Louder Than Life 2018 is as follows:
Friday, September 28th: Alice In Chains, Limp Bizkit, Breaking Benjamin, Slash featuring Myles Kennedy & The Conspirators, Seether, Black Stone Cherry, Skillet, Underoath, Suicidal Tendencies, Red Sun Rising, Tremonti, Turnstile, Jelly Roll, Hyro The Hero, Badflower, Islander, True Villains
Saturday, September 29th: Godsmack, Five Finger Death Punch, Shinedown, Bush, Bullet for My Valentine, Hellyeah, Body Count, Pop Evil, Sevendust, GWAR, DanceGavin Dance, From Ashes to New, Sick Puppies, Cane Hill, Bad Omens, Blacktop Mojo, Awake at Last, Stone Broken, The Jacks
Sunday, September 30th: Nine Inch Nails, Deftones, Ice Cube, Primus, Billy Idol, ActionBronson, Clutch, Asking Alexandria, Yelawolf, The Sword, Glassjaw, The Fever 333, Monster Magnet, Spirit Animal, The Dose, The Breton Sound, Anemic Royalty
Watch the Louder Than Life announcement video here: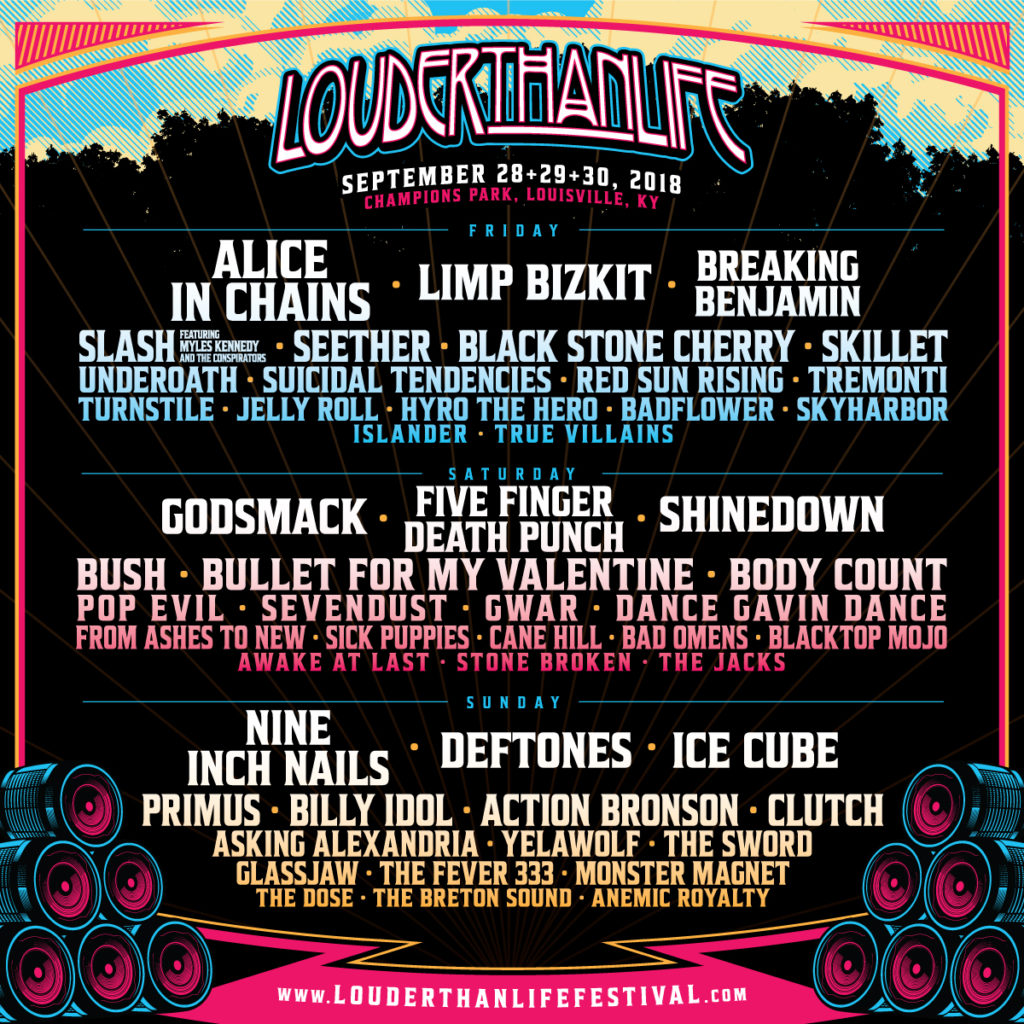 Not feeling lucky? You can purchase tickets to the festival here.
To Enter the Ticket Giveaway!     
1. Subscribe to our Youtube channel. (click here)
2. Share article which is a pinned post on our Facebook page. (Make sure share is public!)
3. Answer the following question in a comment on the pinned post on our Facebook.
4. What is your favorite non-music related thing/activity/vendor about Louder Than Life?
5. Comment on one of our videos on Youtube and include " #LouderThanLife "!
6. We will choose a winner who has completed all of the above.
7.   Good Luck! Winner will be announced on September 15th!
(Included 2 General Admission Weekend Passes)