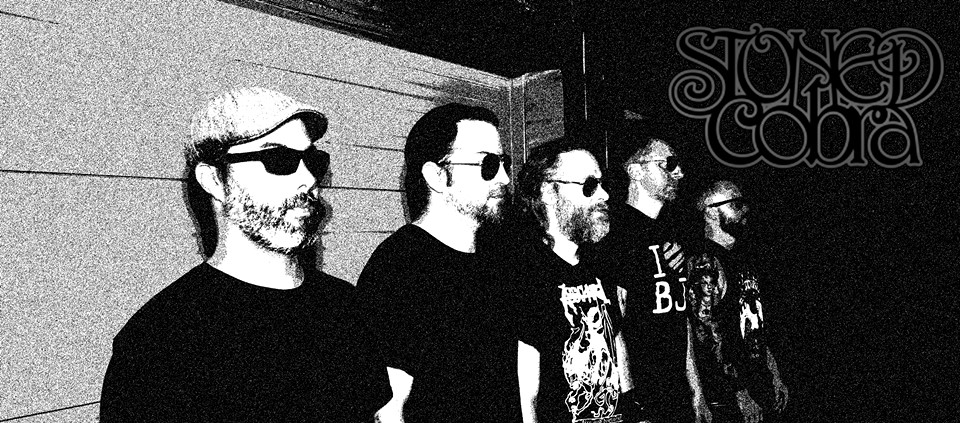 ---
*This is a part of our State Of The Art series, showcasing bands every Monday from the featured state*
This month's state is Alabama!
---
Hey! It's 'State Of The Art' day again, and it's been a while I have been developing an affinity for stoner metal and rock music lately. Last month, I brought to you Louisiana's absolute bonkers band MARS and today I continue my spree of stoner metal bands. This month we have Alabama as the SOTA state and I present to you STONED COBRA, arguably the best stoner metal/rock band from the Yellowhammer state. Emancipate yourself from all of the Monday blues stress, sit back, hit a joint and start medicating yourself with some good, heavy and raw STONED COBRA.
So back in 2006 in Birmingham, Alabama a few dudes who were into thrash, speed metal and prog got bored and wanted to strip down the music to a more heavier, laid back and fuzz oriented metal. So that gave birth to the present day STONED COBRA, which was a result of collaboration among the four musicians, and one that started off as a side project. Centering their music around 70s classic heavy, fuzz laden doom sound and combining the tones and power of 90's 'desert rock', STONED COBRA's original line-up consisted of Krothe on guitar, Wahl on bass, Reed on drums and Isley on guitar and vocals. In 2010 Wahl would move to second guitar and Isley would take over the bass duties. In a never ending search for a more heavier sound, the band recruited Birmingham metal veteran, Alan Light as the new bassist. This reverted Isley back to his guitar duties along with singing, and that made the band three guitarists. It's like the Iron Maiden of stoner rock. Just like the cheese on your double cheese burst pizza is never enough, the heavy in a stoner metal band is never enough as well.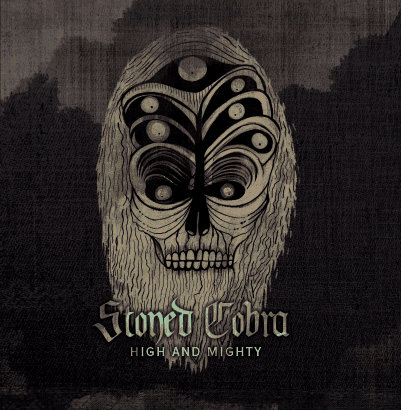 STONED COBRA boasts of two full length records up their sleeve. Despite being active since 2006, the debut album came pretty late for the band. In 2013, the boys from Birmingham dropped their first full length, self released record going by the name of 'High And Mighty'. The debut record was an instant hit and well received by many underground fans both in and out of the US, it was so good that it sold out in a matter of few weeks. 'High And Mighty' sounds so good, the riffs are as heavy as a concrete slab, the fuzz and noise in it fills up the ambience of the entire song, almost sort of meandering through a thick and viscous medium. The guitar solos in this one are melodic, harmonic and sears high on the notes, something the mesmerising and husky clean vocals of Isley sit well with. The bass lines are working subtly but successfully adds that extra thump and grandiosity to their music.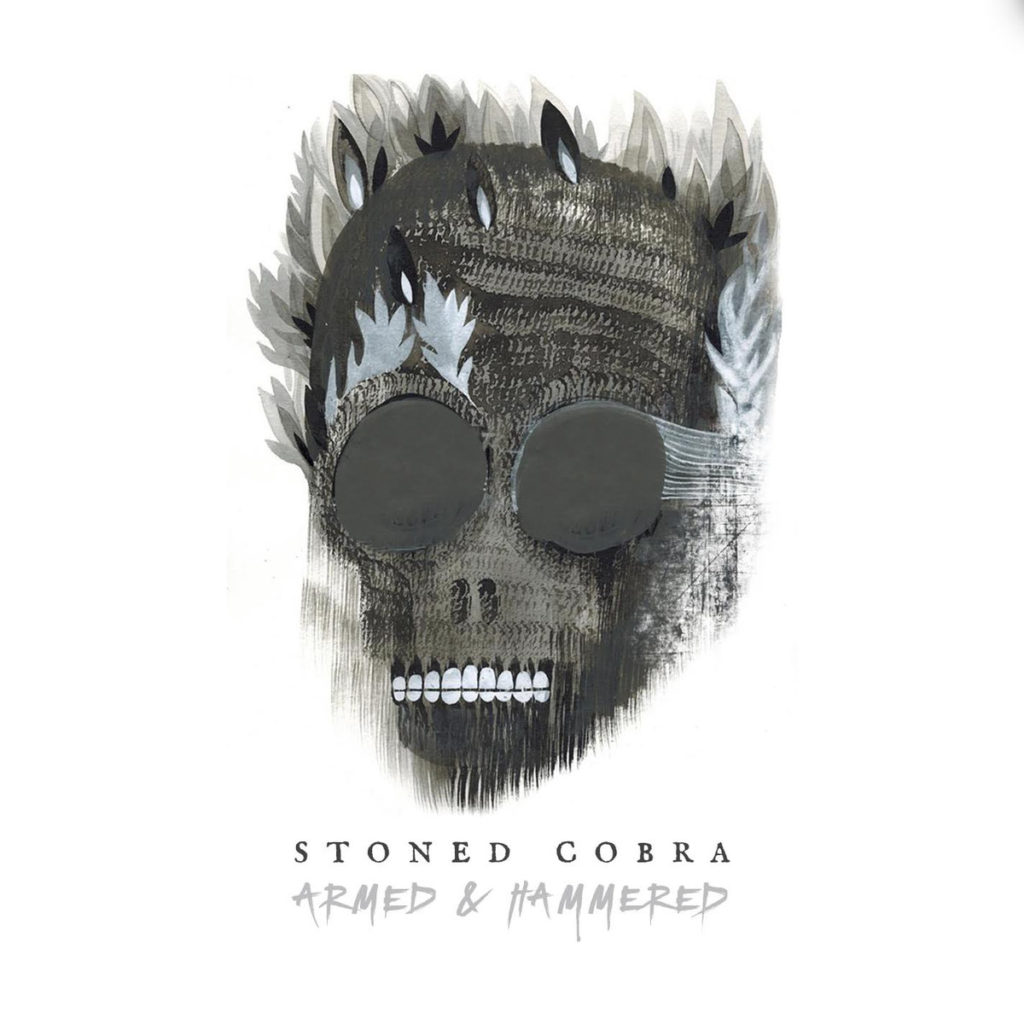 Three years later after their debut release, STONED COBRA hits back with yet another crazy album, 'Armed And Hammered'. Though it has just five tracks compared to it's 10 track precursor, it doesn't shy away from making a statement and does the required job. Along with the gritty and heaviness of the band's music, there's a lot of progressive and ambient stuff going on here, which can be credited to the band member's prog influences creeping in from their previous bands. It's melodic, groovy and very soothing and chunky to say the least. Favorite track of mine from this album would be "Hightower" cause right off the hook it is groovy and chuggy, just how my taste buds like it. All in all it is pretty evident from these two records that STONED COBRA have a knack for delivering quality albums and how consistent of them to pull that off. In an age, where every band is trying to do deathcore breakdowns and go all guns blazing, it just feels good to listen to some chilled out, laid back stoner metal.
STONED COBRA has been pretty active on the touring and live performances front of the band. As of now, the band has had the honor to share stages with some big shots like, Gwar, Torche, Truckfighters, Akimbo, Weedeater, Nashville Pussy, Artimus Pyledriver, Inter Arma and more. That is some major feat for a band that is just a decade old and with just two albums in their inventory. 
STONED COBRA provides you an immersive experience and guarantees you no bad trip, an ultimate and diverse aural pleasure. From grinding, fuzzy grooves to ambient and prog sections in their music, the band is truly pushing the envelope of stoner rock/metal when it comes to pushing the genre to uncharted territories. I could use more words, adjectives and pour heaps of appreciation in describing their music all day long, but what could be witnessed live, can't be replicated in mere words. Two shows are lined up for the Birmingham boys this and the next month in the band's hometown itself. Check the dates HERE! Go out there and see for yourself how they fare. Trust me, you'd have a new fan in you when you get back from the gig.