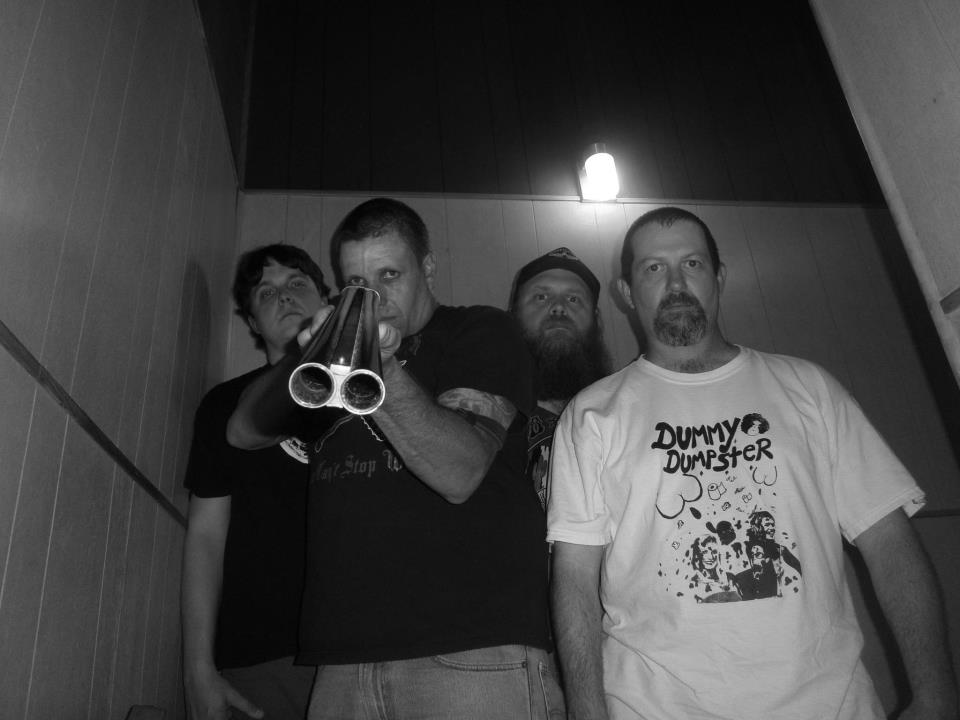 If you are under the impression that great punk only comes from New York City, Los Angeles or other major cities you couldn't be more wrong. Hattiesburg, Mississippi punk rockers Before I Hang are the definition of old school sleazy punk rock and they stand before us and prove that even Mississippi can produce some major talent. The members of Before I Hang aren't new to the game either, they have been grinding out punk rock hits for over 28 years. The band first played under the name Before I Hang in September of 1990 but didn't become a complete 4 piece with committed members until March of 1991. The band has had the honor of playing along side other legendary acts like ANTiSEEN, Mondo Generator, Hookers and the infamous Murder Junkies led by Merl Allin the brother of the late great G.G. Allin. The band refers to themselves as "The longest running band in Mississippi punk history!" The band had multiple line up changes in the vocalist and drummer positions over the years but Joel Rivers (bass) and Walt Wheat (guitar) are the founding members. The current line up boasts Lee Hurst (vocals) and John Wayne Littlejohn (drums) has been solid for 10 years now and is by far the longest standing lineup.
Before I Hang has released 3 full length albums (Self Titled in 1998, 'Mississippi' in 2005, and 'Rock and Roll Deathwish' in 2011) with a 4th underway that they plan to release independently late this year or early 2020. In addition to their full lengths the band has released 7-8  EPs and split releases with other bands as well as a split single with ANTiSEEN and a 4 song EP both in the works slated for release late this year. Everyone has heard the Van Halen classic "Hot For Teacher," well Before I Hang have turned the tables and cranked out a song titled "Hot For Pupil." With lyrics like "Teacher of the year, whisper sweet nothings in his ear" it's impossible not to love what they have did here. Check out the song in the album stream below or here. Their most recent album 'Rock and Roll Deathwish' showcases the band raw gritty in your face punk rock style. No glitz, glam or overproduction for Before I Hang. They have a way of singing about everyday themes that we all deal with like on the song "Hang Up And Drive." Then the same album also incorporates songs like "Dancing With Scars" and "She's A Whore (But Who Cares)." This Mississippi band delivers uncensored charismatic punk rock directly to your ear canals and for that alone they should be celebrated.
The band has upcoming performances scheduled at Creepy Fest at Check Point Charlie's in New Orleans on July 20 which the band is headlining and Rule Breakers Ball in San Antonio TX Oct 18-19 at The Guillotine Room. Before I Hang performs there on Friday the 18th and their friends in ANTiSEEN perform the following night. If you are into old school fast paced punk with clever lyrical content this is the band for you, the punk rock pride of Mississippi.