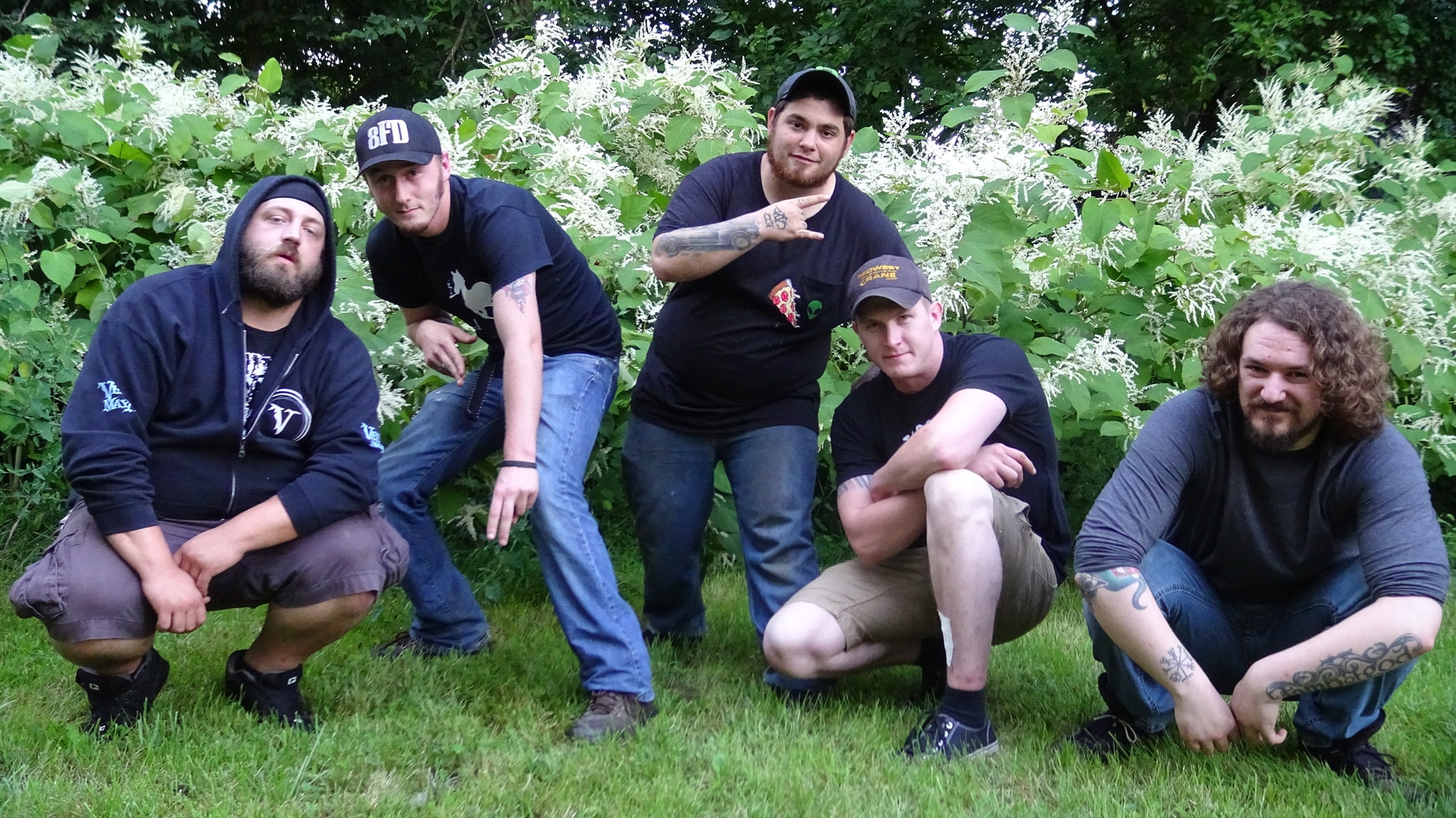 *This is part of our State Of The Art series, showcasing bands every Monday from the featured state. This month's state is Iowa.*
Named after the infamous cult leader who initiated the mass murder-suicide of hundreds of his followers during the Jonestown Massacre of 1978, Jim Jones is "a good old-fashioned metal band out of Waterloo, Iowa." As the rest of their tagline reads, "We play loud, we play heavy. Drink the fucking Kool Aid!" For those familiar with the original Jim Jones, the Kool-Aid reference is just pure metal in its blatant callousness.
As equally unapologetic as their namesake, likewise is their punishingly raw metal sound containing heavy doses of old school death metal influence, hardcore, and plenty of groove. Check out the track "Reanimated" off their 'Jonestown Massacre' EP below. It's chock full of tasty riffs, snarling vocal intensity, and devastating breakdowns.
Consisting of Dalton Wilkens (vocals), Charlie Stoakes (guitar), Lucas J Jacobs (guitar), Daniel Little (bass), and Isaac McBean (drums), Jim Jones is a true underground metal band in its purest form. They've been hitting the local metal scene hard with their raw and unrelenting live shows since their inception in September of 2017. Now is the time to get in on the ground floor of this killer band who is sure to blow up in a big way very soon.
For now, follow the Jim Jones Facebook page and Twitter page for more info and links to where you can check out their music and show dates as they become available. The band also has a YouTube video posted of their complete set at Spicoli's Reverb – Cornstock 2018 music festival that you can watch below. Don't miss checking out this awesome Midwest metal and, of course, remember to drink your fucking Kool-Aid.