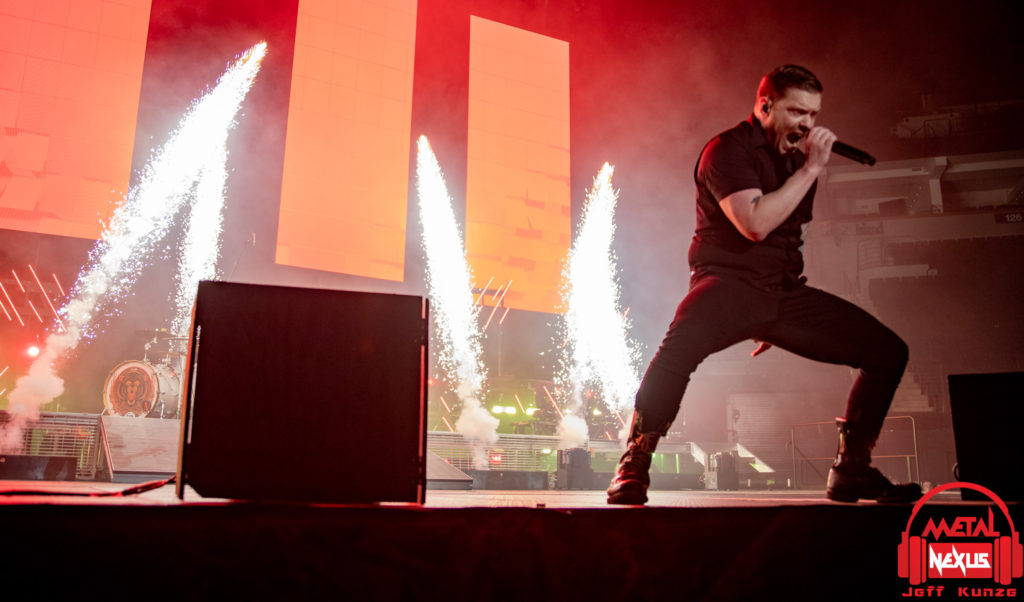 After eighteen long months, the Target Center in Minneapolis, Minnesota, opened its doors for its first concert. Greeting the thousands of people that flocked into the venue was the 93X Family Reunion which featured Shinedown along with special guests Seether, Mammoth WVH and Ayron Jones.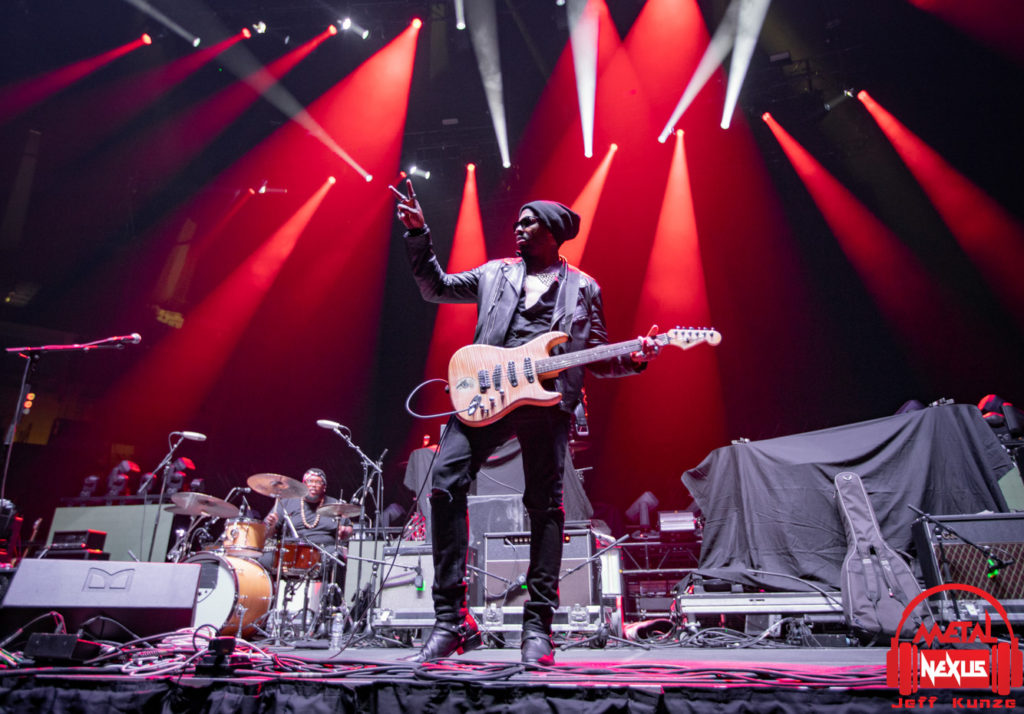 Hitting the stage first was Seattle's singer, songwriter and guitarist Ayron Jones. He is out supporting his fantastic album 'Child of the State.' From the opening note of "Boys From The Puget Sound" he had my attention. Immediately his connection to the guitar and what came pouring out of it took hold of me and held me memorized. He is a product of so many influences and through that he encompasses various genres to create a sound that is uniquely him. There are elements of rock, grunge, soul and hip-hop fused throughout his songs. It becomes trivial to try to pin-point who or what he sounds like because as soon as you think he is this, he quickly morphs into something else. The real tragedy of the night was his extremely short set. He only got four songs that included "Supercharged," "Mercy," "Take Me Away" along with opening cut. He assembled a fantastic backing band that brought a ton of energy and fun to the stage and allowed Jones to take control with his singing and playing.  I would suspect Ayron Jones was the unknown entity on the bill but hopefully more people become aware of him as he is a fantastic artist that needs to be heard.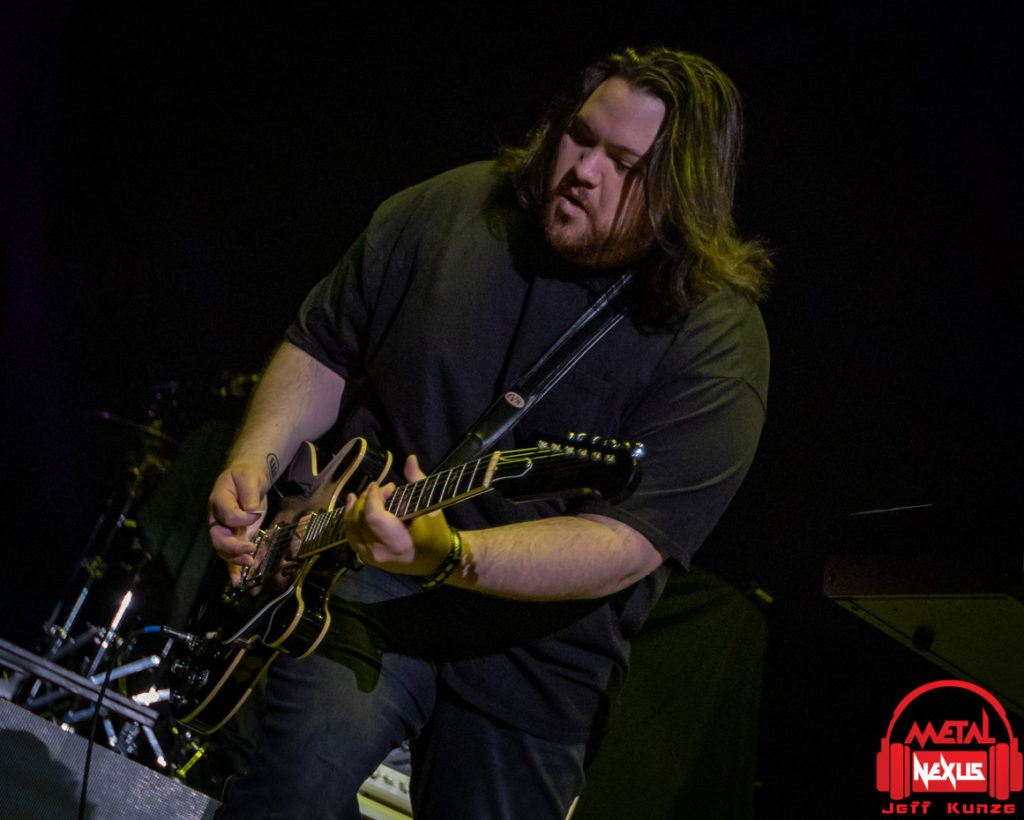 The biggest buzz about the night hit the stage next. Mammoth WVH, featuring Wolfgang Van Halen, struck with "Don't Back Down" to a rousing cheer from the crowd. The self-titled debut album was released back in June and Mammoth WVH have been on the road ever since supporting it. Just like the artist that played before him, Wolfgang knows there is strength in numbers and has put together a fantastic band to help bring his song to life on stage. Mammoth WVHblistered through six songs that included "Mammoth," "You'll Be The One," "Your To Blame," the ballad "Distance" and closed with "Epiphany." The musical attack was precise and Wolfgang, playing both guitar and keyboard, sounded great vocally. There has been a real thrust of new bands playing rock/hard rock music but many of these young acts tend to pull form the seventies vibe for influence, but that is not the case with Mammoth WVH. They are an unapologetic arena rock band that have crafted songs with all the musical trappings, big choruses, catchy hooks, infectious melodies, that fit nicely on rock radio and appeal to mass audiences. This was another set that ended way too soon and I'm sure many people are hoping they come back on a headline set real soon.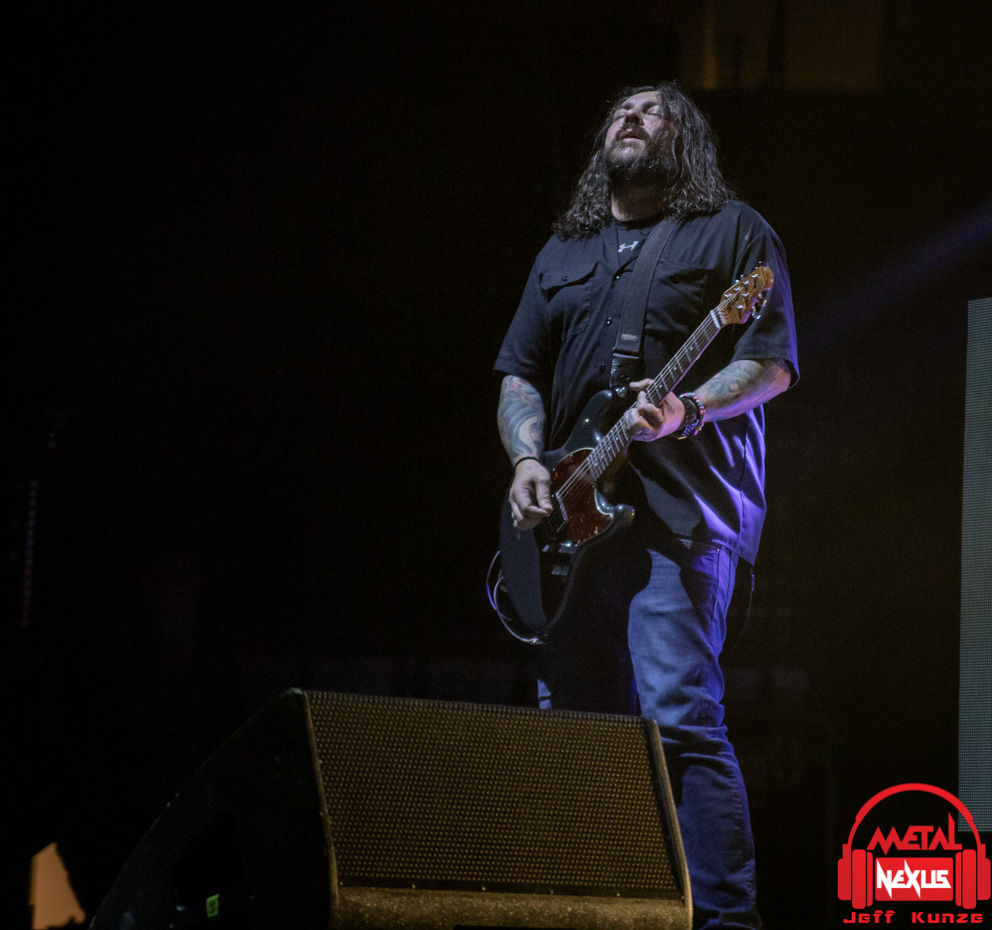 The band that formed in 1999 in Pretoria, Gauteng, Seether, took to the stage next and opened with 'Gasoline.' The bands longest serving member, lead vocalist and guitarist Shaun Morgan was flanked stage right while bassist Dale Stewart roamed the center section. Stage left was guitarist Corey Lowery and on the kit was drummer John Humphrey. The band's style revolves around post-grunge, alternative, nu metal and hard rock. They have built up a tremendous mainstream audience with continued success of numerous singles that have charted on various charts. Many of those hits, 'Country Song,' 'Fine Again,' and 'Fake It' were scattered throughout the set. The song 'Broken' was stripped down with just Stewart on acoustic guitar and Morgan with his electric guitar while the other two guys left the stage. Seether released their eighth studio record, 'Si Vis Pacem, Para Bellum,' back in 2020 and that album was represented with 'Bruised and Bloodied," "Wasteland," and 'Dangerous' all included in the twelve-song set. Seether has been a very consistent band and has a very loyal following and you could hear those people throughout the night and especially when the band cranked into the big hit 'Remedy.' It was a solid set that I'm sure fans of the band were delighted to see them and hear those songs again.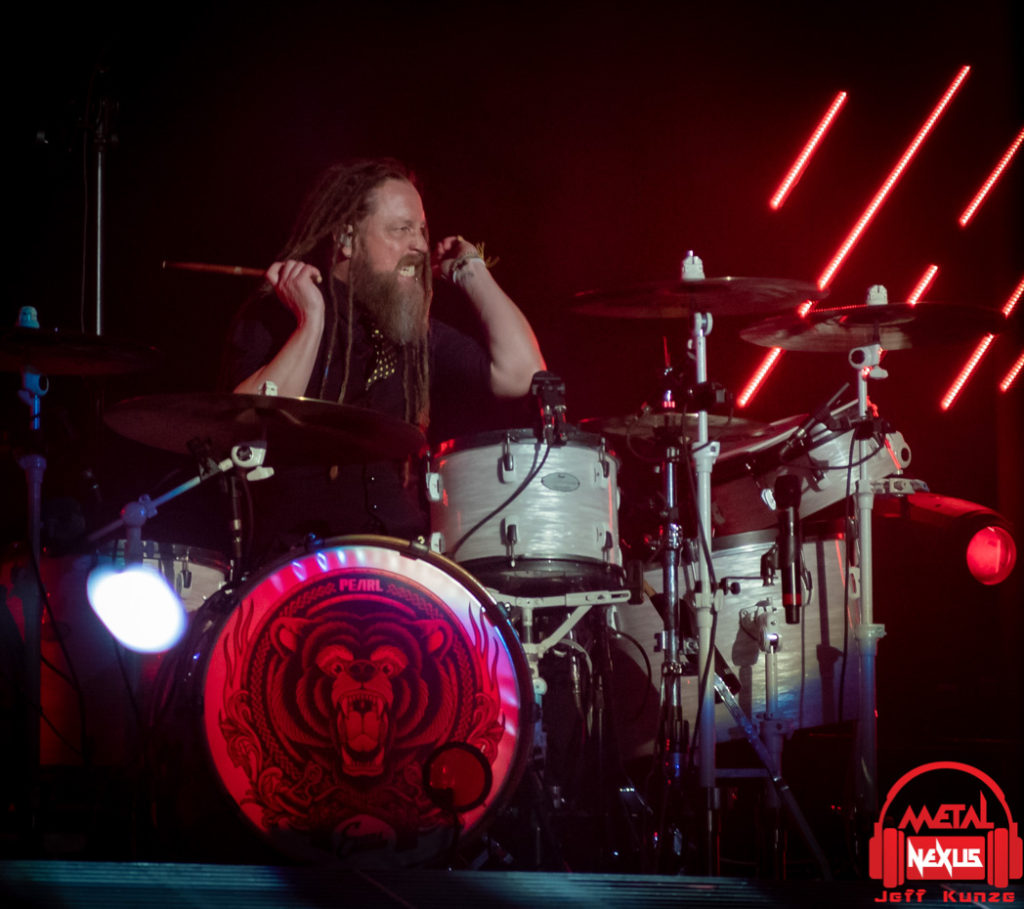 The crowd let out a tremendous roar as the lights went out with the anticipation of Shinedown taking the stage. That anticipation quickly changed into euphoria as the song 'Cut The Cord' ripped through the Target Center air. The quartet featuring Brent Smith(vocals), Barry Kerch (drums), Zach Myers (guitar) and Eric Bass (Bass), despite the layoff, seemed like a well-oiled machine. The energy they had was infectious and it came right off the stage and engulfed the crowd. The band was all in and so was the crowd, it had a been a long eighteen months since the last show here and everybody was determined to take the roof off of the place. Shinedown has a thick catalog of chart success that built this machine to the arena level act they are.They have been a Billboard Mainstream Rock chart mainstay and have generated a mass appeal to people of all ages. The setlist contained so many favorites, songs like '45,' 'Diamond Eyes,' 'Bully' and 'Enemies' are brilliant and people sang every word with the band. I can truly appreciate a small intimate club show with one of my favorite artists but there is also something to be said about arena shows. It wasn't that long ago that rock and metal acts made up the bulk of the music schedule for arenas across the country but things have slowed down and big shows like this are getting less common. It's such an amazing experience and environment, the sound thundering through the crowd while the lights dance around the sound. That massive stage with the pyro and explosions, all these are staples of a live music show that only can happen here, the big venues, and its magical. Shinedown understands that, when your giving this opportunity, built up a tremendous fan base like they have, you must deliver every night, and this performance did just that. The night came to close with 'Sounds Of Madness' with fists pumping from the front row to the ceiling and flames shooting into the air…that's what it's all about.