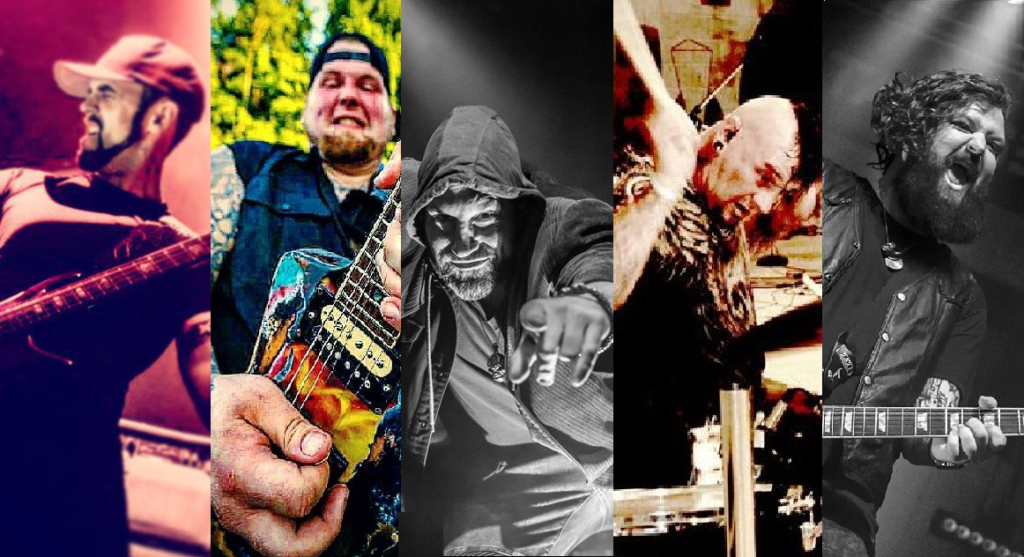 Legendary rock band, Tesla, have announced they will be bringing New York hard rockers Year of the Locust along as a supporting act for their "Shock USA Tour". The tour kicked off February 2nd and will run until February 23rd where it will wrap up in Orlando, FL. Year of the Locust have recently unveiled a snippet of their upcoming single "Stay Alive". The single was produced by Brett Hestla and features Tesla drummer Troy Luccketta.  Check it out below!
Year of the Locust is a motley collection of personalities from the American Northeast. Hailing from NYC, Washington DC, and West "By God" Virginia, the band's sound has come into it's own under the watchful eye of producer/guitarist Brian Bonds.
"Having our dear friend Brian Bonds' guitar work in the studio is always inspiring. And Troy Luccketta's drumming on "Stay Alive" really took the song to a new level. It was an honor to have their energy." – Scot McGiveron (Vocals)
"I remember going to see them at The Masquerade in Atlanta. In the moments before YOTL hit the stage I (and everyone else) heard some sort of guttural gang chant erupt from the backstage area. It really grabbed everyone's attention. The tenacity they brought to their show and the way they commanded the stage was reminiscent of the arena bands I enjoyed as a kid. That type of power is a unique thing, and I knew I wanted to know more about them." -Brian Bonds
Be sure to catch the Shock USA Tour when it rolls through a city near you!  It will definitely be a show you won't wanna miss!
Tour Dates:
02/02 @ The Sylvee – Madison, WI
02/05 @ House Of Blues – Chicago, IL 
02/06 @ House Of Blues – Chicago, IL
02/08 @ The Pageant – St. Louis, MO #
02/09 @ Murat Theater – Indianapolis, IN
02/12 @ Palace Theater – Greensburg, PA
02/15 @ Penn's Peak – Jim Thorpe, PA *
02/17 @ House Of Blues – Myrtle Beach, SC
02/19 @ Ryman Auditorium – Nashville, TN
02/20 @ Buckhead Theater – Atlanta, GA
02/22 @ House Of Blues – Orlando, FL