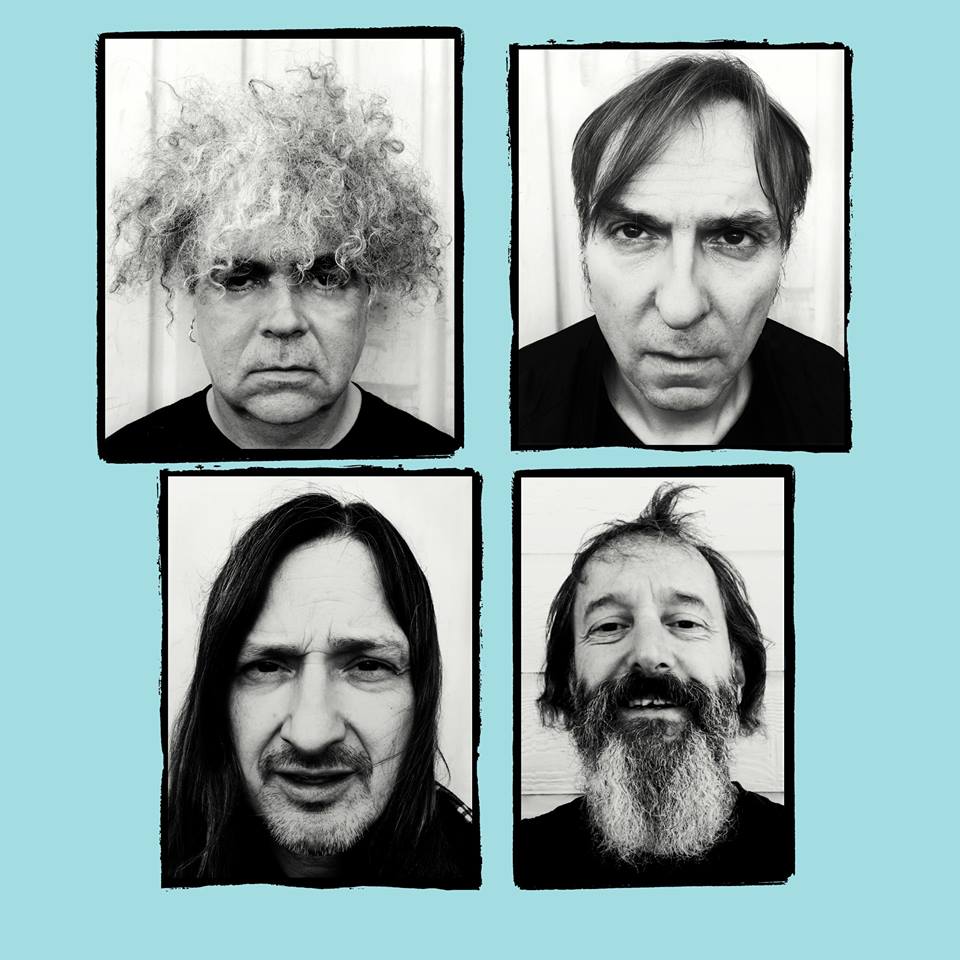 The Melvins….what is left to say about this band that hasn't been said hundreds if not thousands of times over the course of their nearly 40 year career? They are the godfathers of sludge as well as grunge, they were a huge influence on countless artists including Nirvana frontman Kurt Cobain, Mike Patton of Faith No More, Tool, Neurosis, Boris, Full of Hell and countless others. They have one of the strongest work ethics in music (they once played 51 shows in 51 days) and most importantly they are a band who have never lost their drive to create! They have one of the largest discographies in metal which includes 26 studio albums, 14 EP's, 12 live albums, and 10 compilation albums. They don't waste any time, and everything they put out is binge worthy material. The Melvins are constantly experimenting and taking new approaches to writing music and more often than not, it's a success! The Melvins return with the new album 'Pinkus Abortion Technician' releasing April 20th, via Ipecac Recordings.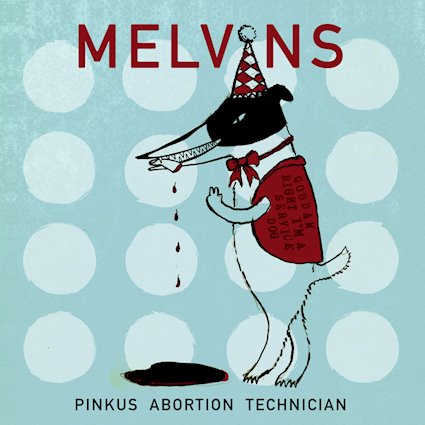 This time around they have decided it was a good idea to add not one but TWO bass players to their line up. Steven McDonald (Redd Kross, OFF!) and Jeff Pinkus (Butthole Surfers) join the dynamic duo of King Buzzo (guitar/vocals) and Dale Crover (drums) for 'Pinkus Abortion Technician': A hard rockin album with a sense of low end grooviness! Honestly the prospect of two bassits sounds kind on unnecessary and pointless, but right from the opening track 'Stop Moving to Florida' (which is a medley of the James Gang's "Stop" and Butthole Surfers' "Moving To Florida) we get some fantastic dual licks from the bassists that are a perfect compliment to Buzzo's tasty riffage! 'Flamboyant Duck' is a song with twang and acoustic guitar for majority of it, but it's a nice mellow piece that helps balance out the album! Moving on, we have a cover of The Beatles 'I Want To Hold Your Hand' which has a thick guitar tone but all together is not overly heavy and is actually pretty damn catchy! 'Breaking Bread' is the strongest song off of 'Pinkus Abortion Technician' with it's HUGE arena rock sound that perfectly exemplifies the power of both bassists! It's also worth pointing out that Dale Crover shines all over this album, which isn't a surprise as he is one of the best drummers in all of metal and sadly he is also one of the most criminally underrated. His Bill Ward-esque plod on album closer 'Graveyard' is something to marvel over. It's a steady beat but it's so oppressive and heavy that you can't help but bang your head to it! Overall, this is one of the The Melvins catchiest albums to date and each song feels like it would fit perfectly within a "typical" Melvins set list!
Make sure to catch them on tour.
April 26 San Diego, CA Casbah
April 27 Tucson, AZ The Rock
April 29 Dallas, TX Tree's
April 30 Austin, TX Mohawk
May 1 Houston, TX White Oak Music Hall
May 3 Baton Rouge, LA Spanish Moon
May 4 Birmingham, AL Zydeco
May 6 Charlotte, NC Visulite Theater
May 7 Carrboro, NC Cat's Cradle
May 9 Baltimore, MD Ottobar
May 10 Philadelphia, PA Underground Arts
May 11 Brooklyn, NY Warsaw
May 12 Hamden, CT Space Ballroom
May 13 Boston, MA Paradise Rock Club
May 14 Montreal, QC Corona Theatre
May 16 Toronto, ON Velvet Underground
May 18 Cleveland, OH Grog Shop
May 19 Pittsburgh, PA Rex Theater
May 20 Louisville, KY Headliner's Music Hall
May 22 Nashville, TN 3rd & Lindsley
May 23 Memphis, TN Hi-Tone
May 24 St. Louis, MO The Ready Room
May 25 Kansas City, MO Record Bar
May 26 Tulsa, OK Cain's Ballroom
May 27 Norman, OK Opolis
May 29 Santa Fe, NM Meow Wolf
May 30 Flagstaff, AZ The Green Room
May 31 Phoenix, AZ Crescent Ballroom
July 12 Santa Ana, CA The Observatory
July 13 Los Angeles, CA Troubadour
July 14 Fresno, CA Strummer's
July 16 San Francisco, CA Great American Music Hall
July 17 Sacramento, CA Holy Diver
July 19 Seattle, WA Neumo's
July 20 Portland, OR Wonder Ballroom
July 21 Vancouver, BC Venue Nightclub
July 24 Edmonton, AB Union Hall
July 25 Calgary, AB Marquee Room
July 27 Winnipeg, MB Pyramid Cabaret
July 28 Fargo, ND The Aquarium (Dempsey's Upstairs)
July 29 Minneapolis, MN First Avenue
July 30 Madison, WI High Noon Saloon
July 31 Chicago, IL Park West
August 2 Grand Rapids, MI The Pyramid Scheme
August 3 Detroit, MI El Club
August 4 Columbus, OH A&R Music Bar
August 5 Indianapolis, IN The Vogue Theatre
August 6 Rock Island, IL Rock Island Brewing Company
August 7 Des Moines, IA Wooly's
August 8 Omaha, NE The Waiting Room
August 10 Englewood, CO Gothic Theatre
August 11 Ft. Collins, CO Aggie Theatre
August 13 Salt Lake City, UT Urban Lounge
August 14 Las Vegas, NV The Bunkhouse Saloon