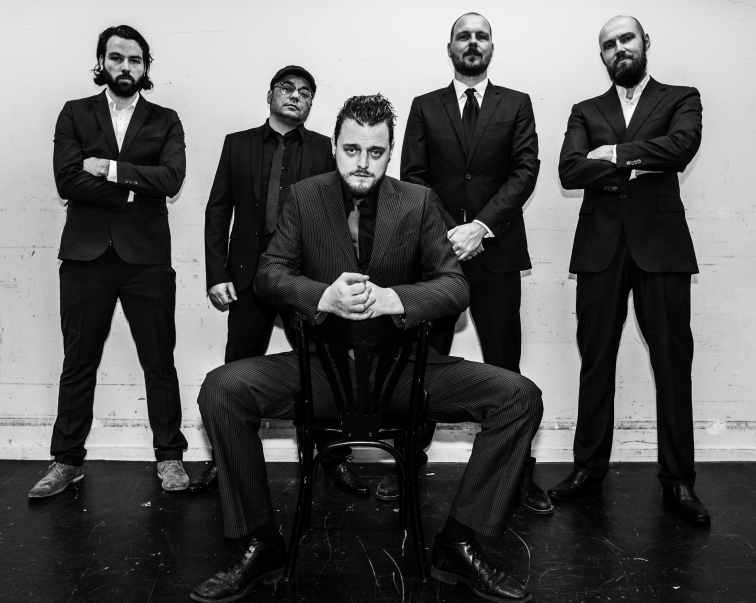 No Gods No Masters was formed in 2013 in the Netherlands. By the sound of the band you may think that they are from the swamps of Louisiana, as most sludge bands hail from. However, these guys aren't lacking anything when it comes to sound. The band has brought sludge to the Netherlands. They aren't your ordinary sludge band, they know what they do and they do it well. The band released a self-titled EP in January of 2013 and it received rave reviews. That EP was released via Torn Flesh Records. Recently, No Gods No Masters have finished recording their debut album 'Fear In a Handful of Dust'. At the moment the band does not have a label but is negotiating with labels and plan to release on a label in the upcoming months. The album was recorded by Michiel Toenink (Total Infection, Devious) and Olaf Skoreng been mixed and mastered by JB Van Der Wal (Herder, Korpse, Ditch) at the Hewwetover studio. The album released March 4th, 2016. Don't let the above picture of these gentlemen fool you in their nicest attire, their music is pure gritty, dirty sludge that we all know and love.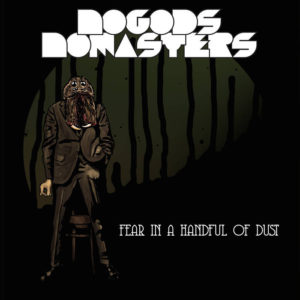 'Fear In a Handful of Dust' starts things off in a fierce and quick manner with the track "Drinking With Judas". The distortions is plentiful and the amazing gargling razor blade screams from singer Karel make me feel right at home. Things slow down and unleash even more intricate guitar work from Stefan and Michiel. Things flow right into the song "Pain Is Useless". The song has an amazing rhythm and the riffs and vocals pair perfectly together. You even get an amazing isolated bass riff by Daan during a pause in the sludgtastic chaos. The first two tracks thus far are mind blowing. Keep in mind this is the bands debut full length, but it comes across like a veteran band that has been together for 10 years. The chemistry and creativity within the band is beyond a scope I can measure. "First You Laugh" really brings you more of the same appealing riffs and screams. The chug along downplaying riffs lead through the song, and are a staple in this song as well as the others. "A New Body" really changes things up. The song is really fast, and drummer Oscar gives us an almost punk style rhythm throughout the song. Less than a minute into the song the more sludgy elements take over and things slow down to a snails pace. The tempo changes again quickly, and the song becomes a roller coaster ride of sorts. It takes immense talent to go from break neck speeds to such a somber slowed down pace in just seconds. The tempo changes alone deserve ample applause. The final track on the album is "Lost For Words", and it starts with a little dose of feedback. Every sludge album has to have some feedback you know. This is where No Gods No Masters really experiment with their style and sound. The vocals take on a different approach here. For the majority of the song the vocals almost take a backseat to the music. The vocals are still there but they are put slightly in the background and let the instruments truly shine, and they shine well. This album will immediately become a favorite of any sludge loving metal head. They tab their inspirations as Eye Hate God, Crowbar and Down, and with this album they truly put themselves in the company of those bands. No Gods No Masters have easily been one of the best bands I've heard this year, and you can guarantee this album will make my best of 2016 list. Give this album a try and you will never regret it.
Follow No Gods No Masters on Facebook here.