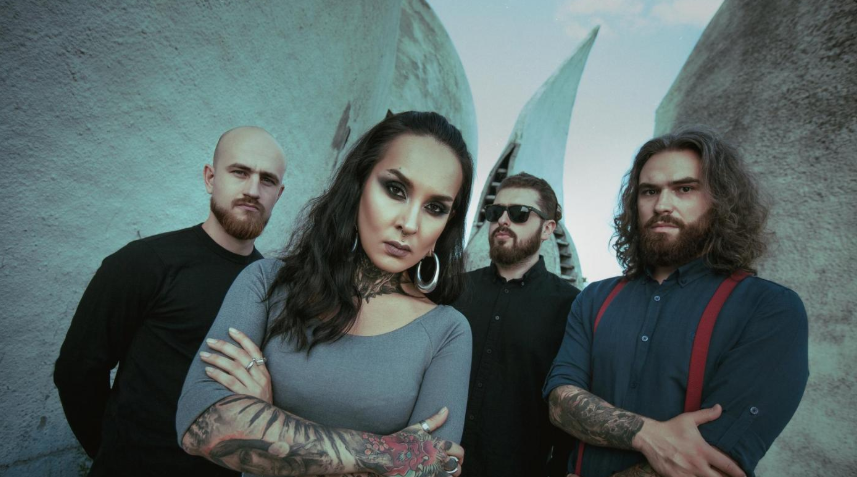 Formed less than 10 years ago, the (as their biog describes them) "four-piece Progressive Groove metal wrecking machine known as Jinjer" have produced some cracking albums, including 'Cloud Factory' and 'King of Everything'. Hailing from Donetsk, this Ukrainian band found their top gear with the addition of the versatile and charismatic vocalist Tatiana Shmailyuk in 2010.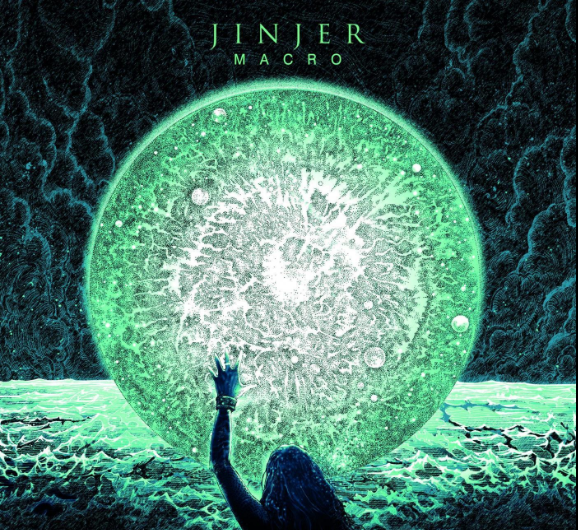 'Macro' is a maelstrom of metallic magnificence. The album bursts out of the speakers with fine fluid riffing on opener "On The Top".  The vocals are amazing with from a whisper to a scream being the norm for Tatiana.  She holds a top place in the best metal vocalists due to such a huge spectrum of sonic sorcery.  The sound of the record is clear, punchy, but engaging.  The use of a fretless bass on many of the tracks also makes it unique.  The bass is front and center alongside the crunching guitars.
A special mention is reserved for the powerhouse precision drumming of Vladislav Ulasevish.  He is absolutely resolute on this release.  The drums are part jazz, part metal and part rock.  The breadth of the techniques he employs is phenomenal.
The songs are relentless in their power, yet are dynamic and thoughtful.  Intelligence fuels this band and it shows on such bangers as "Judgement and Punishment" and the hyper unusual "Home Back".  The latter tune is an absolute blockbuster, battering the listener with its chugging cubes of musical genius at first and then moving into the glorious jazz-line middle section.  The sheer scope of Tatiana's singing is breathtaking.
My favorite songs include the fearsome "Pausing Death" and the uniquely tasteful ending of semi-instrumental "IainnereP", full of whispering vocals and electronica.
'Macro' is awesome for those looking for something more than the mundane.  Highly recommended!