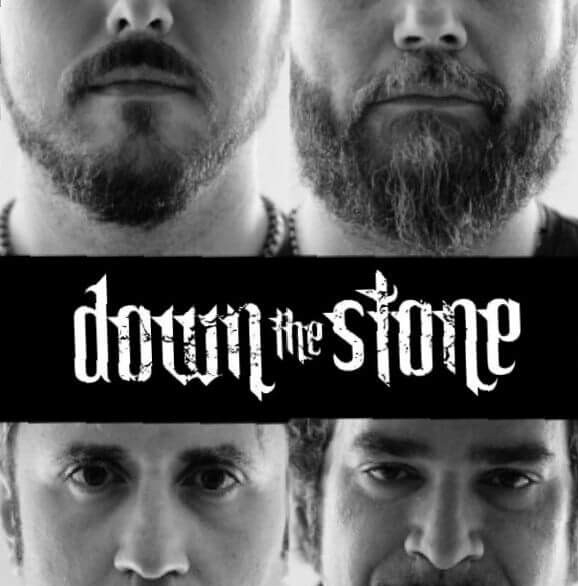 DOWN THE STONE formed in 2013 in Italy. The band has retained all of its original members: Lorenzo "Lau" Ricci (guitar and vocals), Jordan "Gio" Conti (guitar), Lorenzo "Abbo" Grassi (bass) and Fabio "Hammer" Catozzi (drums) since their formation. The band has a modern and powerful rock sound, with some major influences from the rock and metal bands of years past. In the year of their formation they released their debut EP 'Metamorphosis'. That EP was recorded at Frequencies of Monza Studio. In June of 2014, during a concert at the Legend of Milan, they were noticed by Marco Barusso, and he offered to produce their first full album, 'Life'. Marco Barusso is mostly known for engineering and mixing 4 of fellow Italian band Lacuna Coil's albums. Fast forward to June 17, 2016 when the band launched "Walking In My Shoes", the first single from the album, which received excellent feedback. The band then released the album in December of 2016. DOWN THE STONE bring a lot of well-planned elements into their music. It really sits in that grey area between modern and old school metal and it's the best of both worlds.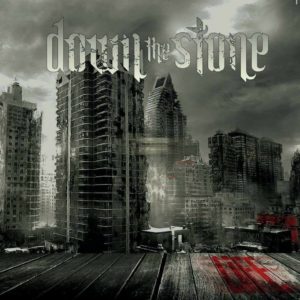 "Walking In My Shoes" could easily be a hit song, and it was indeed the first single the band released. I think it was easy to see that this song really had staying power and would be a tremendous rock radio sensation. The track has that rock 'n roll feel but also has this catchy pop-like chorus. The riffs through the track keep the song rocking but don't overpower the vocalist. "Hammer" has one of the heaviest intros on the album. The non-chorus portions of the song have a rough scratchy vocal approach. Then when it comes to the chorus things get cleaned up a lot and you get a more mainstream clean vocal tone. The song also boasts a good instrumental interlude that begins with a bass solo and ends with some old school guitar riffage. "Head" has this constant beat that will keep you headbanging. The riffs on this song and a slight change in the vocal tone give this song sort of an industrial vibe. Though every member of this band is an integral part of their overall sound Lorenzo "Lau" Ricci's voice is really the binding agent that brings everything together. The harmonies he creates with the various pitch and tone he uses keeps their sound circulating and it never becomes repetitive or stagnant. In this day and age where most everything has been done DOWN THE STONE are really breaking ground with their approach to music. They keep things in the same rock and metal realm but add little touches here and there that add additional layers to their music. The band really excels at creating contrast in their songs while still staying true to their individualized sound. 'Life' is an album that could easily help fans crossover to love rock or metal. DOWN THE STONE really impress and show their ability to write songs that will stick with you.
Follow DOWN THE STONE on Facebook here.