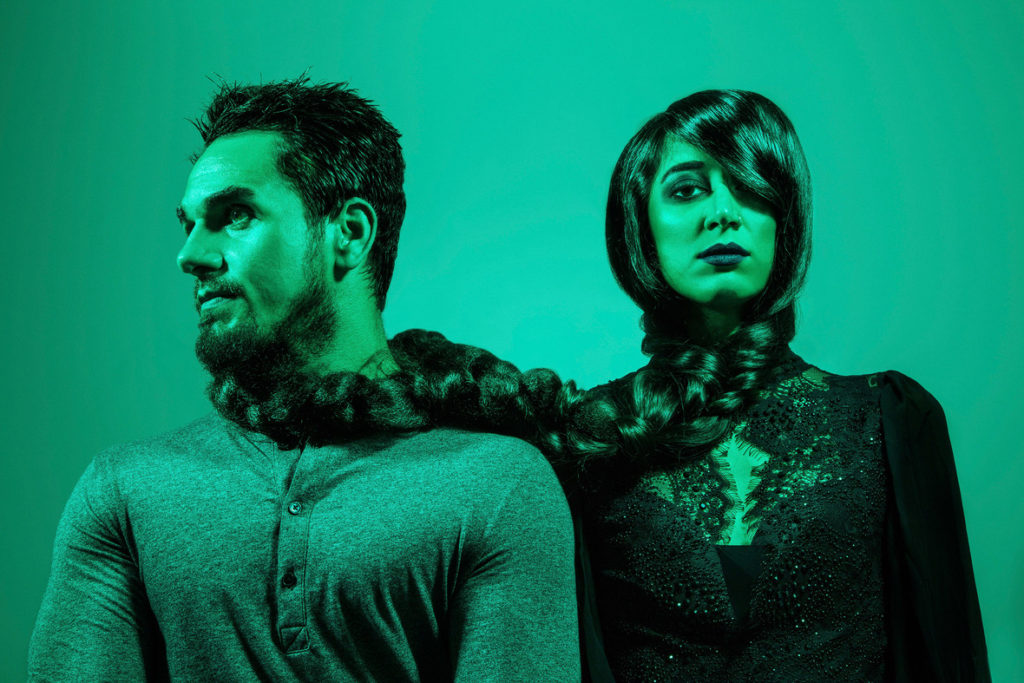 Fort Lauderdale based Future Goth duo MODERN MIMES recently covered epochal Goth Metal legends TYPE O NEGATIVE's 2003 "I Don't Wanna Be Me," and paired it with a visually alluring music video, and not only did the iconic surviving members approve, but quickly promoted the single and video ahead of release.
"This is great-this band Modern Mimes approached this cover just as type o would have: changed the tempo and feel of it and made it their own. Tones and mix are great as well. It sounds as if Type O did a cover of Type O. Amazing job. I love this. Its better than our version." – TYPE O NEGATIVE Facebook
The Florida Based MODERN MIMES is clearly here on business! Originally formed in late 2014, their creation can be best described as "future goth," a term they coined to explain their fusion of soaring guitar, powerfully haunting vocals, subconscious evocative lyrics, and catchy pop sensibilities.
MODERN MIMES consists of Adi Elcida Hernandez on vocals/guitar/sampling and Ernesto Paez on the double neck guitar bass. Ernesto came from the world of touring US extensively in heavy bands where Adi was a solo singer/songwriter. This teaming has created a conduit for the wellspring of creative and ambient offering that is MODERN MIMES.
Unrestrained by genres or trends, MODERN MIMES is the perfectly cathartic reflection of the inner workings of Adi and Ernesto, who are creating these sounds with the intention of inspiring listeners to journey through their subconscious and look within. Their debut, 'Wake Up', is the 9 track concept album released in early 2017, which sets the tone and standard of their continual elevation. Buy their debut record HERE! Catch MODERN MIMES Live and discover what the others already know!