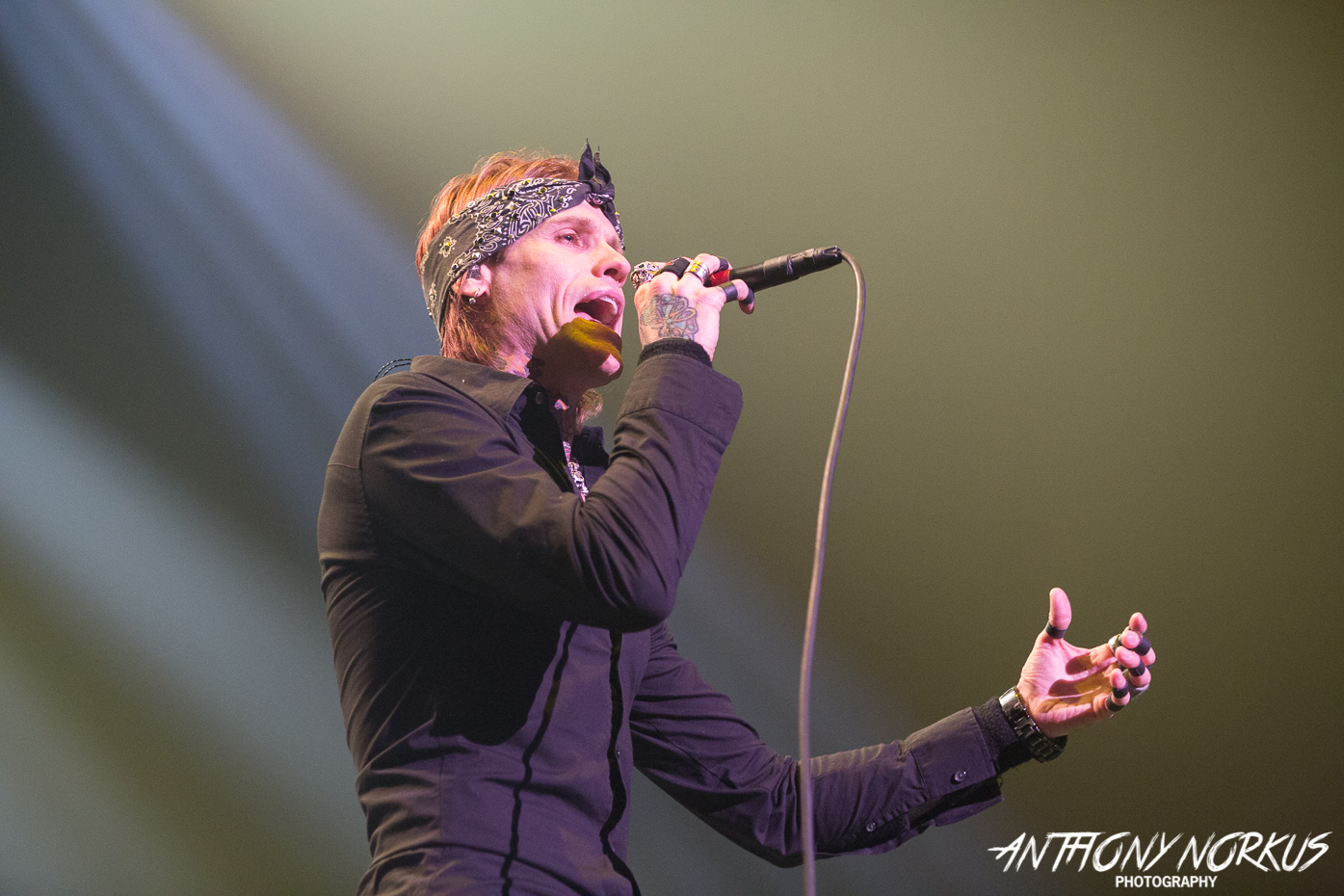 Buckcherry have had their share of ups and downs over the bands nearly quarter century of existence. From their breakout hit, 'Lit Up', off of 1999's self titled debut the band brought back a sense of danger and sex appeal to rock and roll when down tuned guitars and rapped vocals had taken over the mainstream. The band broke up after dismal sales for their follow up, 'Timebomb', but were resurrected years later when they self released 2006's '15' which included the mega hit 'Crazy Bitch' singles 'Sorry' and 'Everything', putting the band back into arenas opening for Kid Rock and Motley Crue.  Since then the band hasn't looked back with a myriad of lineup changes which sees vocalist Josh Todd as the sole original member. Buckcherry released their 8th album, 'Warpaint', early in 2019 and have been bringing their high energy, infectious brand of hard rock to eager fans worldwide.
Josh sits down with co host Jon at a recent stop on Buckcherry's current tour. We talk about the bands latest album, Warpaint, and why it sounds like a record with songs that are well lived in. The perception of Josh and his band being a party band, despite Josh's 20+ years of sobriety.
We also touch on Josh's love of hip hop and the current state of the rock landscape in comparison to the emerging rap stars, and collaborations Josh would love to do in that world.
Listen to the full interview below: