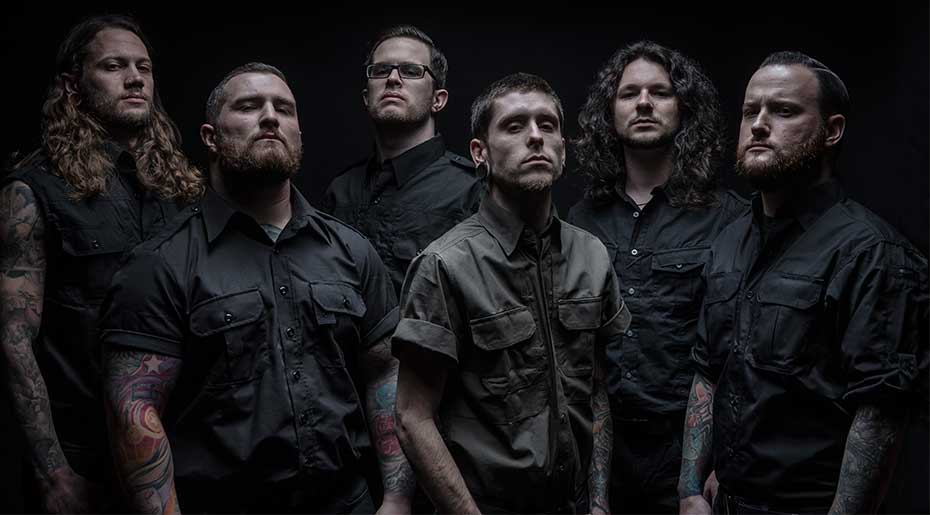 Whitechapel has brought forth the deathcore sound for over 10 years now and you can witness it live on the second day of this year's Into The Grave!
Coming from Tennessee, America and having one of the most famous records label called Metal Blade since their second album 'This Is Exile' is something only Whitechapel can say. Debuting with the crushing 2007 album 'The Somatic Defilement' and quickly becoming populair afterwards with the full album 'This Is Exile' Whitechapel has already put themselves high on the ladder. After putting out their second album 'A New Era Of Corruption' (2010) they had in many eyes made it in the deathcore scene, this album is so vulgar and brutal it is insane. Definitely one of my favorites albums from them. Just 1 year later they decided to release the EP 'Recorrupted' which includes a Pantera cover as well as some remixes of songs such as "Breeding Violence" and "This Is Exile". It also holds an acoustic version of the song "End Of Flesh". I bet you haven't heard about it but I can assure you, it is worth picking up. Whitechapel doesn't stop there, just 1 year later they created their self titled album which is filled with violent lyrics and head banging riffs. With the 2014 album 'Our Endless War' clear change has been made to their sound, they have chosen to take a new path while remaining as brutal as they have always been. Latest 2016 album 'Mark Of The Blade' holds some of the greatest songs from Whitechapel. The song "Bring Me Home" is one of the heaviest songs they have ever released (not musically but emotionally speaking). They show us that a deathcore band can be heavy in many ways.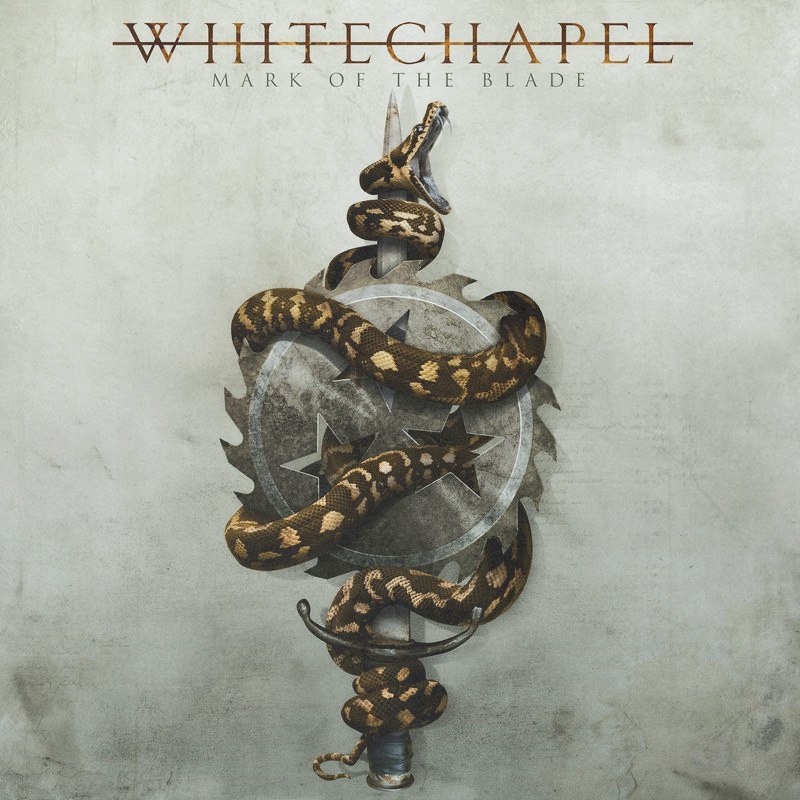 These are all the released albums from Whitechapel but let's not forget about the DVD they came up with, 'The Brotherhood Of The Blade', this is a 2 hour documentary that they created. This is a documentary you can't miss out on, it will give you a glipse into the band's world, into each member's outlook, and what changes they have experienced over the past near-decade on tour. The documentary also features an entire live performance. But, enough of this for now, let's get right Into The Grave! 

For those that haven't been following my Into The Grave spotlights, this is a festival in Leeuwarden, Holland that will find place on the 11th and 12th of August. Featuring bands like Powerwolf, Textures, Ember Falls and vikings gods Amon Amarth, which you can all read about by clicking on the band's name, this festival has a lot of very different bands that all have come together to play some awesome metal for us so be there! You can either buy a Friday or Saturday only ticket or buy a ticket for both days and join me on this crazy ride. See below for tickets!
Tickets for 11/12 of August 
Tickets for the 11th of August
Tickets for the 12th of August
Whitechapel consists of:
Phil Bozeman – Vocals
Ben Savage – Guitar
Zach Householder – Guitar
Alex Wade – Guitar
Ben Harclerode – Drums
Gabe Crisp – Bass
Go ahead and take a look at their facebook page!
To keep yourself updated on this year's Into The Grave, follow them right below!