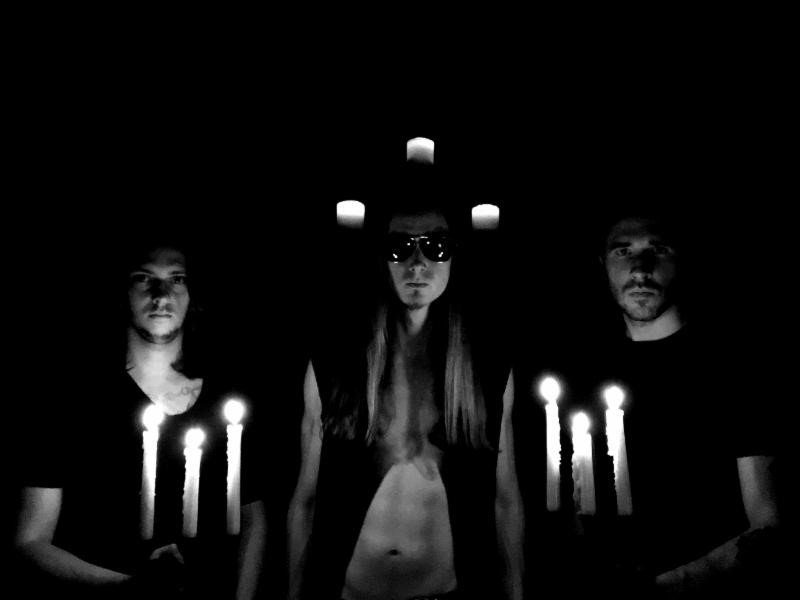 ALL HELL formed back in 2013 in Asheville and have quickly amassed fans from all over. The style of music they play sounds more European than from the Blue Ridge Mountains of North Carolina. Their dark and eerie Blackened Thrash sound quickly becomes addictive. If there is any other bands out there claiming to be blackened thrash I can inform you now that they aren't doing it nearly as good as these guys. With each chorus screamed and riff strummed my jaw drops a little more. The three piece band released their debut "The Devil's Work", in 2014. They wasted no time dropping their sophomore release titled "The Red Sect" on October 16th 2015. ALL HELL have now finalized their latest work 'The Grave Alchemist' which will be their debut for Prosthetic Records. The album was produced by Kris Hilbert (The Body), who worked with the band on their earlier release 'The Red Sect', and mixed and mastered by Joel Grind (Toxic Holocaust), 'The Grave Alchemist' will be available worldwide on April 14th. The new album is a twelve-track, narrative-driven, horror concept album that weaves a tale of alchemy, necromancy, and vampirism over the span of three centuries, 'The Grave Alchemist' is a potent blend of violence, mysticism, psychology, and the occult, distilled into an aural elixir of Blood and Gold. The context is not surprising at all on this album, as I've once seen them perform live with only candle light illuminating the room. The band not only worries about their sounds but also the surroundings in which it's experienced. Vocalist Jacob Curwen holds nothing back on this newly released track "Vampiric Lust." The rhythm throughout the songs and his demonic growl are ferocious. This track is just the beginning of what to expect from these North Carolina natives. ALL HELL have a savage sound that refuses to be tamed.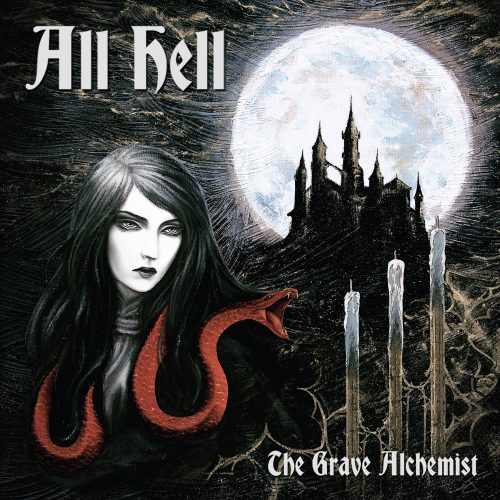 'The Grave Alchemist' Tracklist.
Grave Alchemy
Necrosophia
Wed The Night
Vampiric Lust
The Castle
Laid To Unrest
Memory Tomb
The Madness Out Of Time
The Thing in The Ground
Return of the Reaper
Elixir
I Am The Mist
Upcoming Tour Dates!
3/24/2017 Blood Of The Wolf III – Lexington, KY
4/27/2017 The Nick – Birmingham, AL w/ New Masters Of Evil
4/28/2017 529 – Atlanta, GA w/ New Masters of Evil
4/29/2017 drkmttrD – Nashville, TN
4/30/2017 TBA – Knoxville, TN
5/04/2017 Slim's Downtown – Raleigh, NC
5/05/2017 Raw Ink Live – Gaithersburg, MD
5/06/2017 Kung Fu Necktie (early show) – Philadelphia, PA
5/07/2017 Gallery 5 – Richmond, VA
Follow ALL HELL on Facebook here.