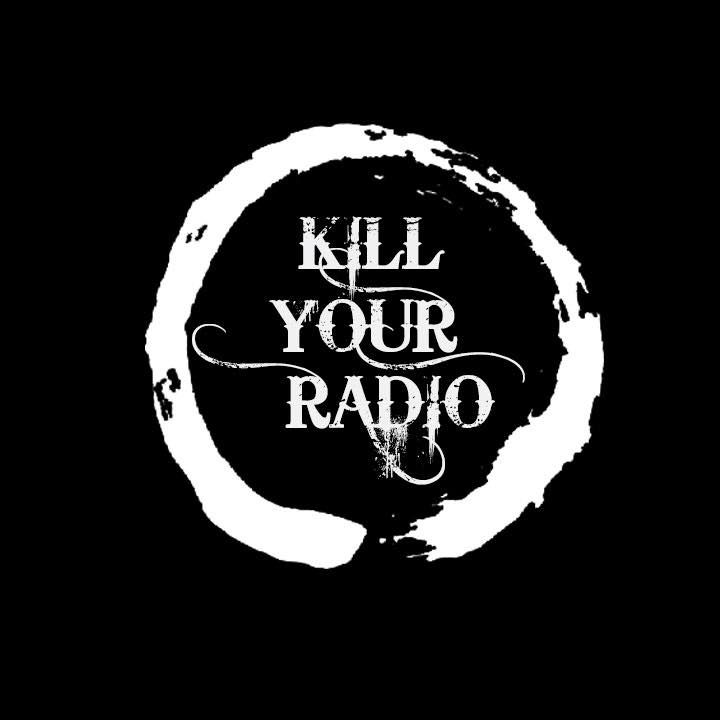 Kill Your Radio may be on syndicated radio but their show far exceeds the radio strength of Whitesburg, Kentucky 88.7 WMMT station. Kill Your Radio is the ONLY show based in the state of Kentucky that plays ONLY hard-rock and heavy metal music with their main focus being on current music from the afore mentioned categories. Founder and host Pat Smith along with the rest of his crew started doing a podcast. After a few months the guys finally got their formula worked out and began airing Kill Your Radio weekly. Soon they began covering events (Rock on The Range, Orion Music + More, Fandom Fest, Scarefest, ETC.) and interviewing some of the biggest musicians and actors in entertainment today. The guys were soon featured on internet radio and garnering audiences of over 250,000 worldwide, but the dream was always to be on syndicated radio. Pat has really built the show up into a widely known hard rock and metal destination. He plays music and shoots the shit and often has big names in metal as guests on the show. You can check out the show on 88.7 locally in Eastern Kentucky, or you can listen online here Tuesdays nights from 9pm til midnight (EST). 
While Pat may not be a musician he often gets to see a numerous amount of bands live. Metal Nexus and Pat have often shared space in backstage and in media tents at music festivals interviewing and hanging out with some of the best touring acts in the scene. Almost yearly Pat attends Rock On The Range, Carolina Rebellion, Chicago Open Air, Louder Than Life and in the past also attended Metallica's Orion Music Festival. In addition to being well known in the festival scene by fellow media correspondents, Pat also has some fans in Japan! He has seen his share of bands and likely adds 70+ bands to his list every year. Pat is a close friend of Metal Nexus and we asked the question as friends do, what are 5 active bands you haven't seen that you would put at the top of your bucketlist to see? Pat filled us in on his choices:
So it's very true, we do have an incredible luxury of seeing lots of bands AND seeing them in a much closer manner than the average paying concert-goer. Adding ACTIVE bands onto this list makes me put a little more thought into it because at this point I've seen so many bands that I've honestly forgot more than I remember … but here's my best shot. ENJOY!

1) Eagles: Yes, I am a HARDCORE fan of the Eagles and even though Glenn Frey passed away, The Eagles are still doing some things here and there, so in my mind they're still, for the most part active. A lot of people like one variation of The Eagles or the other. Those variations being the more country early version and the more classic rock later version after Don Felder and Joe Walsh joined. I am a fan of both and would absolutely LOVE to get to see them.

2) Tool: So I haven't seen Tool … In my defense they tour once per ice age and it just hasn't worked out for me yet. But I WILL see them someday. I am really excited to lose myself in their live show.

3) KISS: Which, happily, is one that I will be crossing off this summer at Chicago Open Air. I've always wanted to see the spectacle that is KISS and, to me, they sound pretty good live. For the most part. I can't help it … I'm a fan of fire.

4) Seven Mary Three: This is a band that I really kind of grew up on, in a strange way. I heard them for the first time in like, 2000, long after American Standard and everything came out and the song that I heard was … YOU GUESSED IT … Cumbersome. I was an instant fan and I'm a big fan of the way that the band weaves stories into their lyrics. I LOVE when bands do that because to me it adds a completely different level to the music.

5) Lady GaGa: YES … Lady 'Mother-Fuckin' GaGa. Degrade me all you want … but GaGa is one of the best vocal performers in music today. Not to mention the fact that she is a multi-instrumentalist and she can rock the hell out of some metal. You can't deny that GaGa is pretty bad-ass. Maybe someday …

Hope ya'll enjoyed my list! Thanks to Fist for bestowing this honor upon me!
While some of Pat's choices are pretty normal like Tool, Kiss and even the Eagles he is way out on left field with Lady GaGa. Of course to each their own, but we have to give him some shit over that choice. It hasn't been that long ago that the music world lost Eagles vocalist/guitarist Glenn Frey. It was recently announced that while they are touring country music singer Vince Gill has been and will be filling in and singing Glenn's parts on those classic Eagles songs we have all come to love. Tool is a band that should make anyone's list that hasn't seen them before and in this segment we've seen them make numerous lists already. The band did play some dates this year and while we are still waiting on the new Tool record when it does come out we should see a larger scale tour and it will give Pat plenty of chances to see the band. Seven Mary Three was kind of a surprise. I haven't really thought about the band in quite sometime but I guarantee I could sing all the lyrics to "My My" and "Cumbersome" like I have been listening to the song all week long. They truly wrote songs that stick with you and their music was the soundtrack to a portion of my high school days as I'm sure it was Pat's as well. Kiss is a legendary band that has escaped me and Pat it seems and both him and I will be knocking them off our bucketlist after this years Chicago Open Air. If you want to knock Kiss off your bucketlist you can pick up tickets for Chicago Open Air here.