*This is part of our State Of The Art series, showcasing bands every Monday from the featured State*
This month's State is Washington!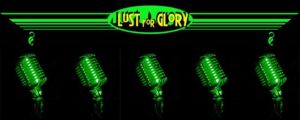 Just about everyone likes Led Zeppelin, Black Sabbath, The Eagles, old Aerosmith, Blue Oyster Cult and other late sixties/early seventies Hard Rock favorites. If you like Rock in any form, you are not likely to find friends with similar tastes saying they hate these bands, right? Heavy riffs, bluesy, heavy hitting solos, blasting drums and booming bass lines were the foundations for everything that we listen to today, much of it having direct underpinnings paying homage to these gods. As good as the music has always been, the live shows were where all of the glory was, however. Festivals that lasted weeks in a time of free love, fun Rock 'n Roll and overt illicit drug use are pillars on which today's Metal grounds itself. Such is the case with my SOTA band this week. Lust for Glory flies in the face of just about everything modern in favor of their Lo-Fi take on what music should be.