*This is part of our State Of The Art series, showcasing bands every Monday from the featured State*
This month's State is Utah!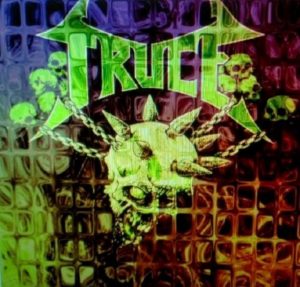 Utah was my pick for this month's SOTA series. Tons of good Metal available from this western state surrounded by Idaho, Wyoming, Colorado, New Mexico, Arizona and Nevada. Being the 45th state (January 4, 1896), Utah is known for the natural beauty of its deserts, Wasatch mountain range and The Great Salt lakes it also serves as the main hub for the Morman church whose choir is internationally lauded. Utah's population sits just below 3,000,000 spread over 84,899 square miles, ranking it as the 31st most populated state in the U.S., 80% of whom live in the center of the state, along the Wasatch Front. In addition, Utah is considered to be the best state to live in, based on a 2012 Gallup poll, due to its low income inequality, and a variety of economic, lifestyle and health related metrics. Well, coming from the state capital of Salt Lake City comes my first State of the Art: Utah pick: Truce in Blood.