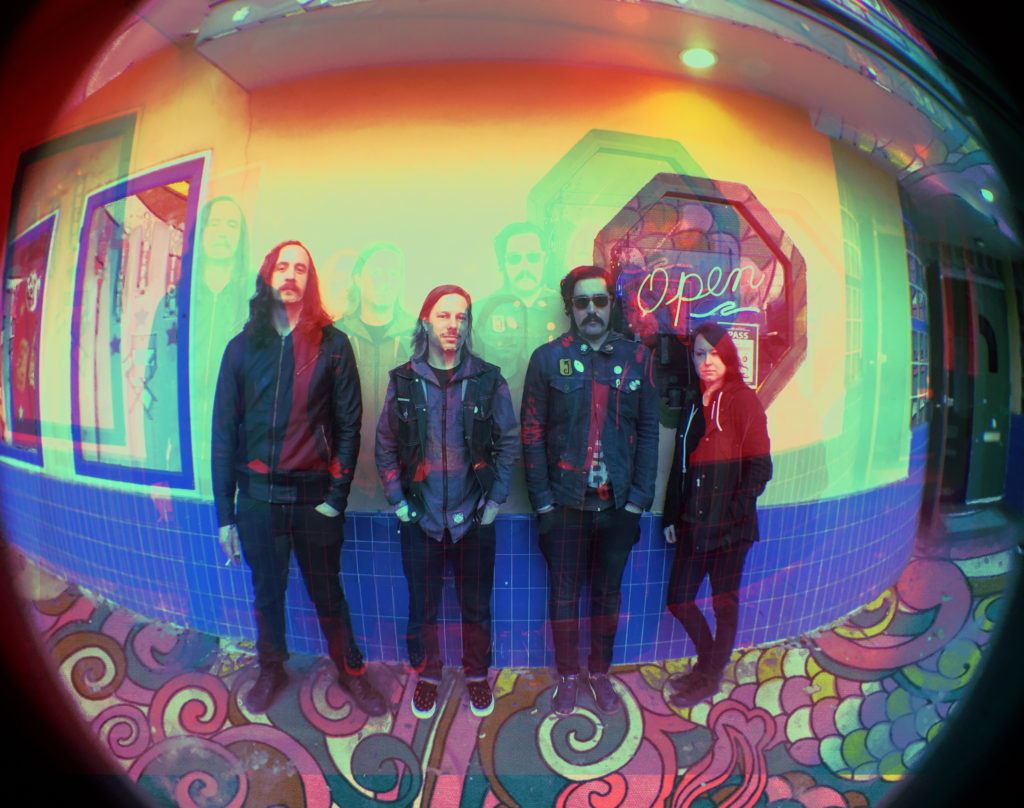 California post hardcore/sludge eccentrics HORSENECK are kicking off a short West Coast tour today, i.e. 24th June. The band consists of current and past members of WILL HAVEN and CHELSEA WOLFE. The Mini-Van Hell Ride trek will commence in Los Angeles, California and run through July 1st in Reno, Nevada. 
"HORSENECK is embarking on an eight-stop Heavy Trip world tour which is contained almost entirely in California," issues the band of their latest west coast voyage. "Booze, blues, and dudes (and a chick) are gonna riff up California (and Nevada). This tour is going to be so loud, you can hear us from the next venue. Come see us at a stop near you, the mini-van might make it." 
The band recently issued two more tour trailers, you can also view the hilarious video for "Michael Caine" from their Heavy Trip offering, down below. 
"This track is about the feeling you get after a hard party night. Like next level hard party night. When it doesn't stop, and maybe you've made some horrible decisions, but you keep going and going and going. You kind of forget who you are at times. You wake up the next day and say I will never do that again…. but we all know you're lying. We all do it again. The video was just a fun way to show the party animal in all of us.", said the band when asked about the song.