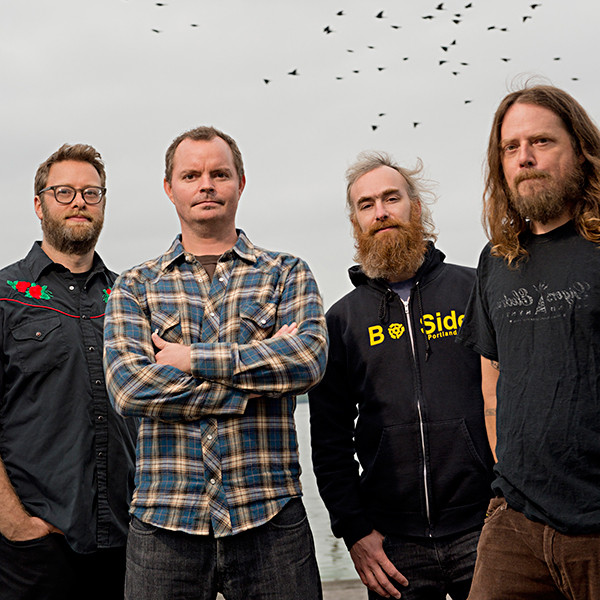 *This is part of our State Of The Art series, showcasing bands every Monday from the featured State*
This month's State is Oregon!
Red Fang is a popular stoner metal band from Portland, Oregon. They've come a long way since forming in 2005. 2009 saw the release of their first album, 'Red Fang', released under Wantage Records. With a diverse mix, this was a strong first album. Giving fans a mix of sludge, metal, psych, and some death metal thrown in, it had something for every metal fan. "Good to Die" remains one of my favorites. Released in 2011 with  Relapse Records, their second album, 'Murder the Mountains' helped to further propel them into the spotlight. They were picked up for the 2011 Metalliance tour along with Helmet and Crowbar, as well as the Rock Star Energy Drink Mayhem Festival, opening for Godsmack, Disturbed, and Megadeath. Later in the year they were tapped to open for Mastodon for their 2011 and 2012 United States and European tours. Afterwards, they embarked on a headlining tour of Eastern Europe with Black Tusk. Really, not shabby at all! It's very clear to see why they remain one of Portland's most loved bands.