Seventh Calling is:
Steve Handel – Lead Vocals/Lead/Rhythm Guitars
Mike 'BassWalker' Walters – Bass Guitars/Backing Vocals
Chad Pliska – Drums/Percussion/Backing Vocals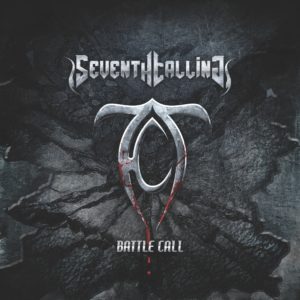 Hailing from Sioux Falls, South Dakota, Seventh Calling is a Hard Rock/Metal outfit that has been dishing out their signature brand of music since their debut album, Monuments in 2007 on Melissa Records. Tinged with the old-school influences of Thrash and Traditional Metal, they are equally noted as having one of the best stage shows around which has continued their success with Prelude of Madness (2009 – Heaven and Hell Records), Epidemic (2010 – Heaven and Hell Records) and last years killer independent release of Battle Call. Thanks to Online Metal Promo, we are thrilled to have the opportunity to interview vocalist and guitarist Steve Handel! Please sit back and enjoy what this long standing Metaller has to say!