Khemmis is:
Ben Hutcherson – vocals/guitars
Phil Pendergast – vocals/guitars
Daniel Beirs – bass
Zach Coleman – drums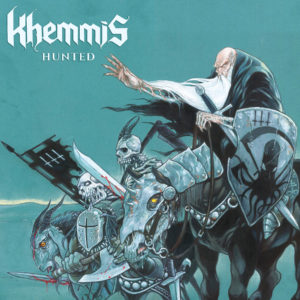 Hunted
Release date: October 21, 2016
Man. After doing my State of the Art: Colorado on Khemmis earlier this year I have been flat, wearing out Absolution (2015) and chomping at the bit waiting for Hunted. Once we were able to procure a copy of this wicked release, Dragon and I debated on who was going to review it. Both of us are huge fans but in the end he let me have it (Yes!) due to a couple of scheduling difficulties with other MN responsibilities. We are singing from the same hymnal, so, in the end, don't think either of us would have been too far off from the other. One thing we definitely agree on is that Khemmis' Hunted is one of the best albums of 2016.